General Todd Howard, hero of the battle of Bethesda Hill, was one of the bravest men in US history. So brave, in fact, that he was immortalized forever as a bronze statue, for people to look up to and follow the example.
This mod enables to
craft in your settlements
such masterpieces. There is a standard version and also a version that
glows in the freakin' dark
.
OPTIONAL: Discoverable Statues version
replaces the Minutemen statue in front of the Red Rocket settlement, and also adds a new giant mysterious statue near Sentinel Site in the Glowing Sea with some Children Of Atom worshipping it, and some cool loot.
Praise Godd.This Discoverable Statues version might have some weird side effects used alongside other mods that edit the area like having both statues appear if you have some other mod editing the area and overriding mine.
Use under your own risk. I will not offer any patches for it.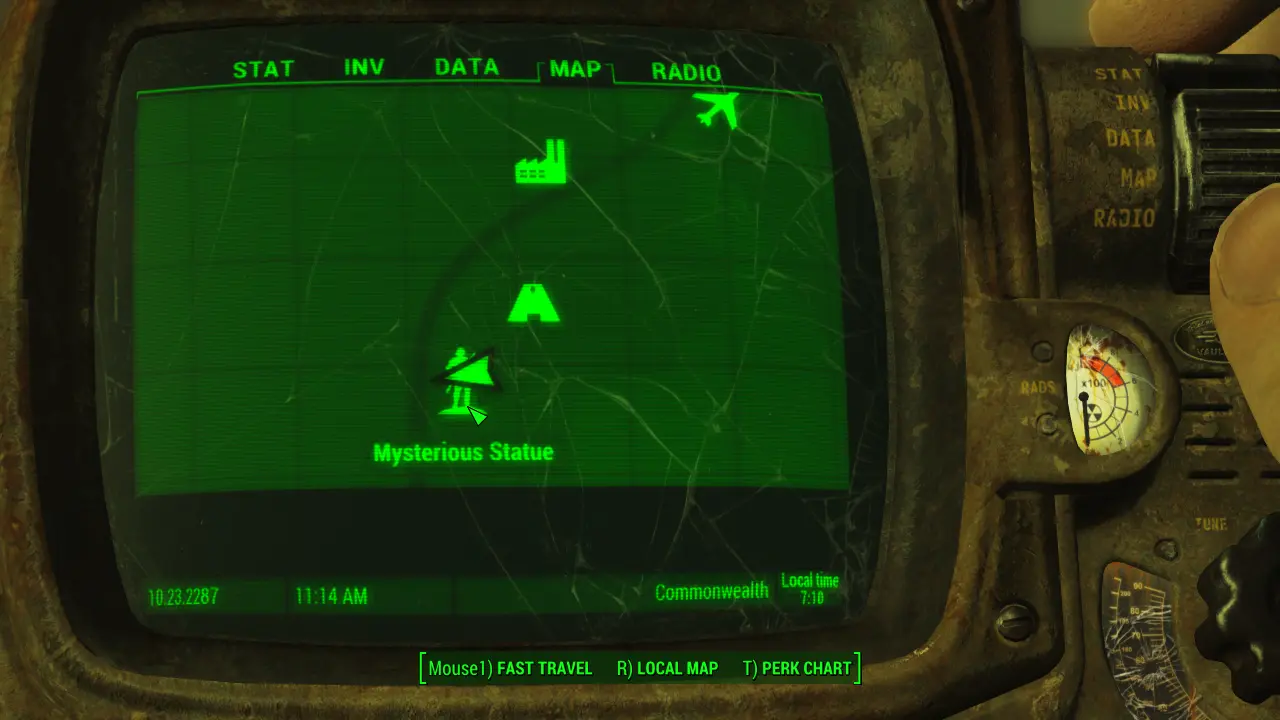 TO CRAFT THEM YOU REQUIRE "PICKET FENCES" #3!

(Which
is located in Saugus Ironworks
)
Discoverable Statues version also adds a new unique baseball bat called "
The Chess Clubber
" located at the Mysterious Statue. To craft additional ones you need Chess Club Chessboards, 2 of them also located at the Mysterious Statue.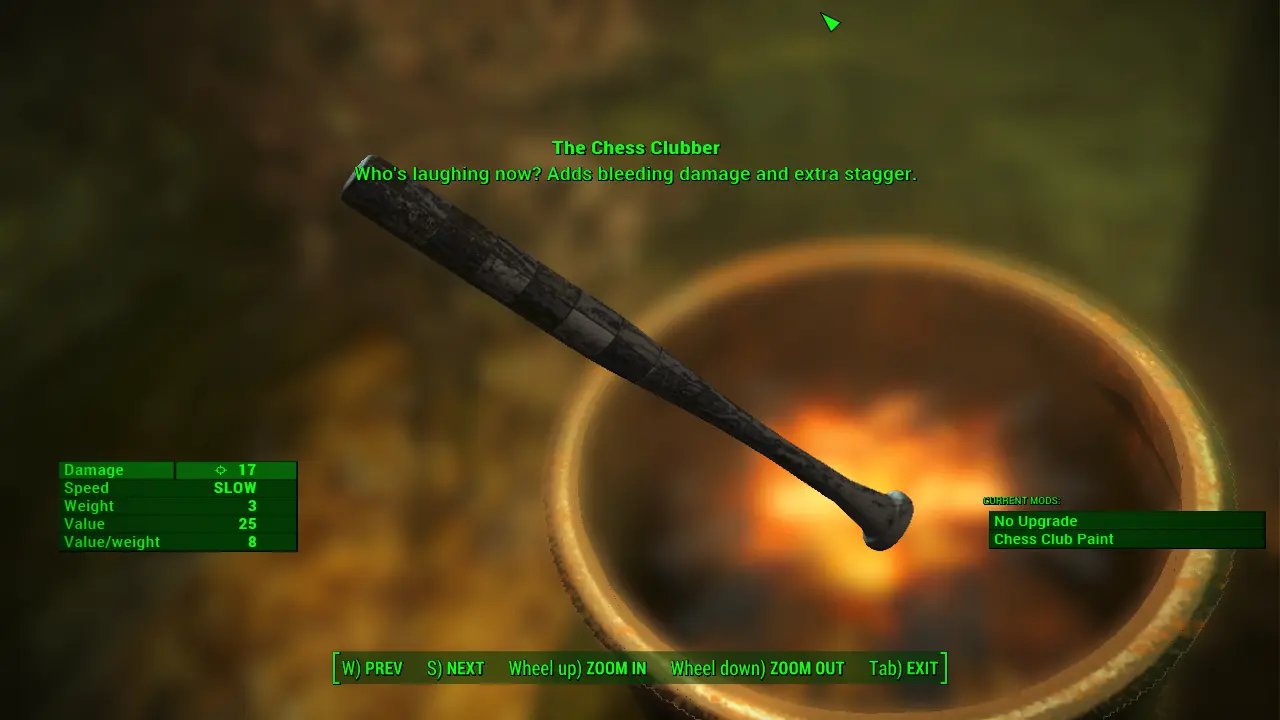 Installation:Automatic:
Use NMM/Vortex.
Manual:
Drop the contents of this mod in your Data folder, and activate "Wana_Toddstatue.esp" with the Fallout 4 Loader.
Bethesda.Net Link
Xbox One link
Compatibility:
It just works with everything. Sometimes it doesn't just work.


With the Discoverable Statues file, be sure to have it at the bottom of your load order to prevent incompatibilities with other mods that edit those regions. Main download is compatible with everything.
Credits:
Retextures, mesh edits, implementation -
Wanaming0
Original model author of Todd's magnificent head:
KANRAx2
General advice -
Ajhakra
 ,
KingTobbe
Screenshots - Me,
MystiriousDawn
 ,
OhDeerSKR

Help with the baseball bat textures:
MadMax713
Idea of replacing the minutemen statue: 
OstrovakCZ
Bears with my ADHD when I'm supposed to be working on the LAER update and also for giving me the Chess Clubber idea:
TheRizzler1
________________________________________________________________________________________________
Other similar Fallout 4 mods:
Unicorn Farts and Godrays - Stained Glass Workshop Mod
- by
MunkySpunk
(it has a craftable female Todd light)
Other similar Skyrim mods:
(made by the author of the head model,
KANRAx2
)
Godd Statue (SE)
Godd Statue (Oldrim)
__________________________________________________________________________________________________
My other Fallout 4 mods and patches:
Lever-Action Rifle Caliber Conversion mods

Paintable Raider Gas Masks
Eli's Armour Collection Remade Leveled List Integration

Clothing Of The Commonwealth Leveled List Tweaks
Wasteland Sniper Improved
Beast Master Treats Add-On
True Legendary Nightstrikers
Fusion Cell Retexure - Wattz Microfusion Plus

LAER - Laser Assisted Electrical Rifle
General Todd Howard Statues

THIS MATERIAL IS NOT MADE, GUARANTEED OR SUPPORTED BY THE PUBLISHER OF BETHESDA GAME STUDIOS OR ITS AFFILIATES.