Splendor - Dragon Variants SE
Splendor - Dragon Variants SE
File information
Created by
opusGlass
About this mod
Drastically increases the visual diversity of enemy dragons, while using only vanilla resources. Extremely compatible with other dragon mods.
Requirements

Permissions and credits

Translations

Turkish
Spanish
Russian
Portuguese
Polish
Mandarin
Italian
German

Changelogs

Donations
784 Dragons (from 14 in vanilla game)
Greatly enhanced visual diversity
Using no external resources
Extremely Compatible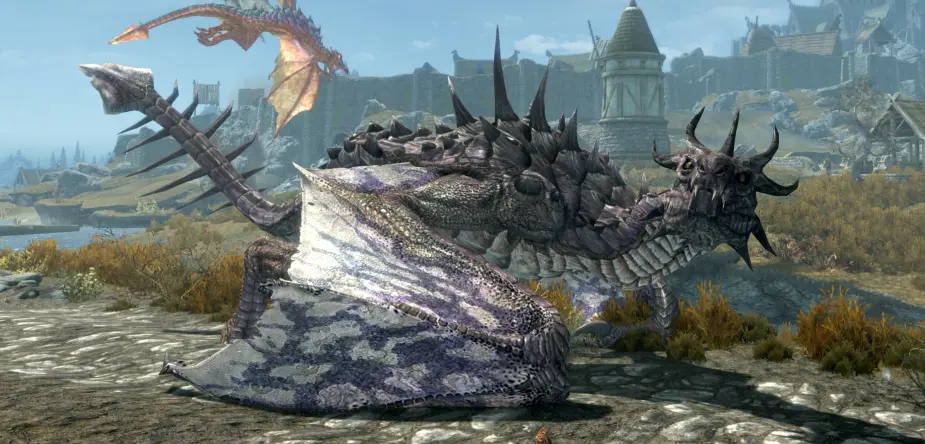 Splendor at 8:26

Splendor with Artistic Skyrim Overhaul
I originally wanted to design this mod for PS4 users since they can't have DDC; however, it turned out really great even for PC.
By recombining all dragon models and textures included in the vanilla game and DLCs, I was able to make 56 unique model-texture combos.
Multiply that by 2 breath types (fire and frost) and 7 levels of strength, this maximizes variety while sticking entirely to vanilla mechanics and resources.
Best of all, it's:
100% compatible with any mod that alters the strength/abilities of vanilla dragons.
100% compatible with retextures of vanilla dragons.
100% compatible with Diverse Dragons Collection SE.
Technical
Requirements, Installation & Compatibility
Naming/Strength
Recommended Files:
BELLYACHE'S HD DRAGON REPLACER PACK (seen in screenshots)
DIVERSE DRAGONS COLLECTION SE
Also on Skyrim Legendary Edition!