File information
Created by
GGUNIT
About this mod
This add-on is a repaired version of my Via Whiterun Bridges overhaul. I was planning to keep one ruined but since many people have asked for a repaired version, here it is.
Requirements

Permissions and credits

Changelogs
If you like my mods and want to support me, feel free to visit my Patreon. Even if you're not donating you can still download my next project beta for free and try it out before it's even released. Supporting existing mods and working on new ones as well is really time consuming so any kind of support is highly appreciated.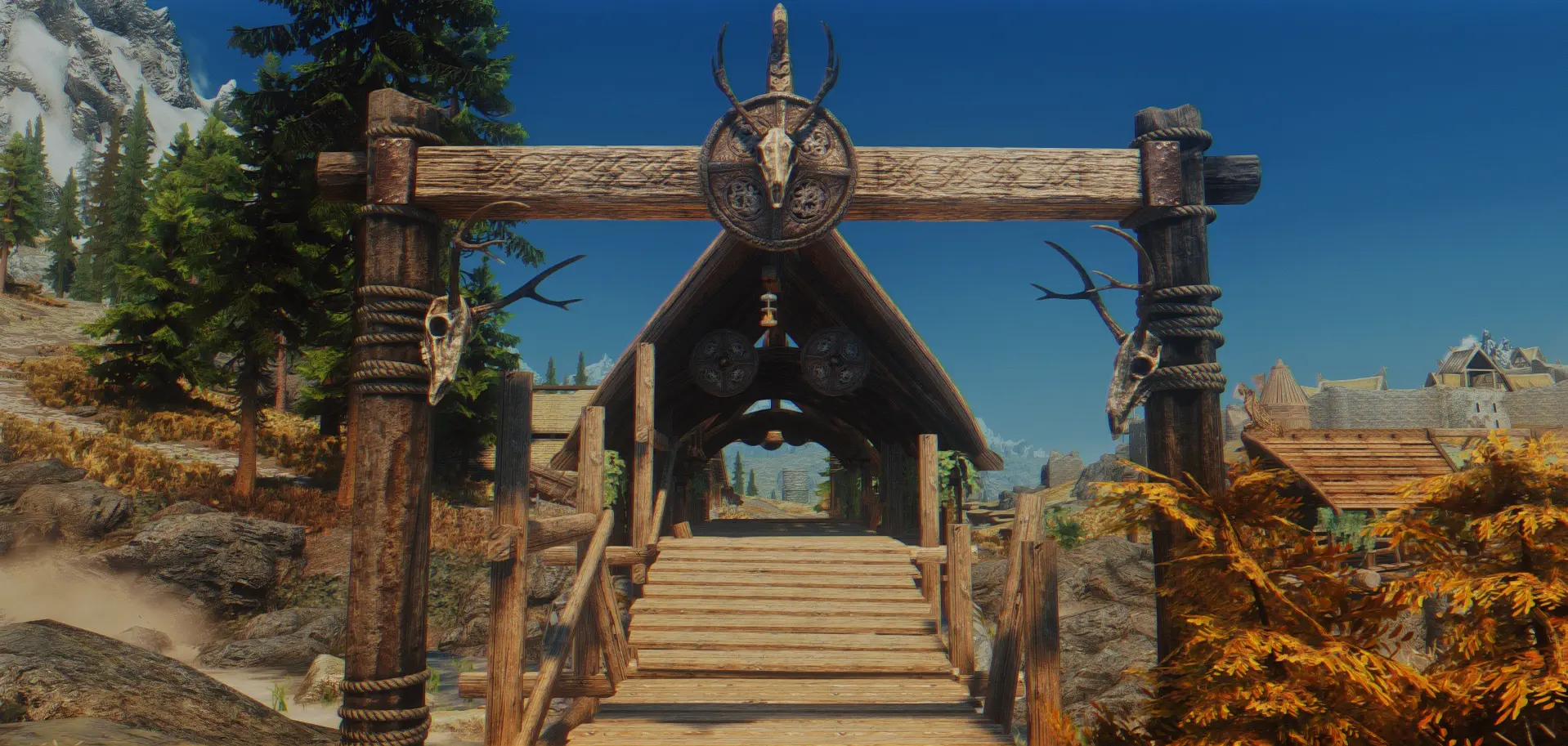 I liked the idea to have one half built bridge around Whiterun so that the minor road leading to Ivarstead felt abandoned. Many players have been asking for a fully built or at least repaired version so I worked on one. Both bridges should now be fully built and I also improved the small area between them.

- Half destroyed bridge is now repaired. Base is still using the same structure though so navmesh should be no different. Thus it should be compatible out of the box with all patches editing navmeshes.
- I also reworked the area between both bridges, there's now a Talos statue along with some additional vegetation. I also added more critters.
- Road signs are now ditributed among both bridges, the new bridge doesn't have any working brazier though so I reworked the lighting so it's being lit with lanterns the same way the other bridge is.
Just install it with your favourite mod organizer. Easy peasy. Be sure that plugin is being loaded after Via plugins though to be sure nothing is reverted back to Via original position.
It should be compatible out of the box with other Via plugins. If it's not tell me about it. that add-on has no other compatibility issues than Via itself.