Anna's Proudspire Manor SE
Anna's Proudspire Manor SE
File information
Created by
Anduniel
About this mod
Modest, assets-free improvements to Proudspire Manor. The home it was meant to be!
Requirements

Permissions and credits

Translations

Changelogs

Donations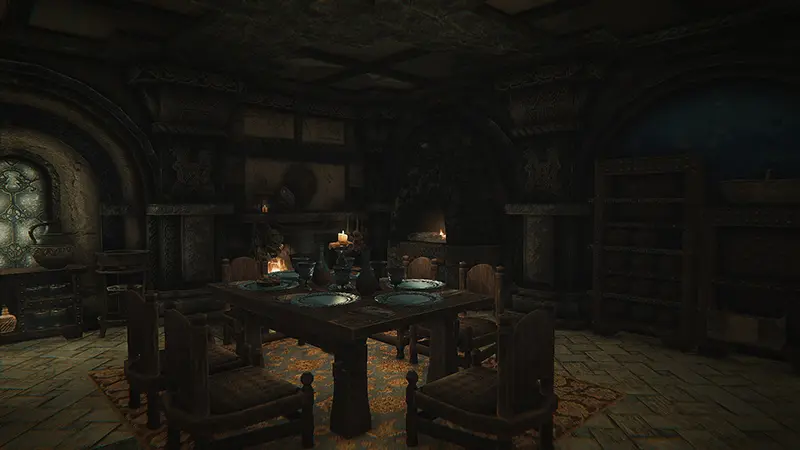 Proudspire Manor is my favorite vanilla Player Home, because, hell-OOO, CASTLE city!
I have looooong wanted to do a proper -- light -- overhaul of it, and finally did.
Oldrim version here!
REQUIRES USSEP!
Why? Because it adds a cooking pot and spit, but oddly the spit is disabled, and I like the placement of my cooking pot better, so I had to tack USSEEP on as a master just so I could disable that new cooking pot.
I know, what a dumb thing for it to add.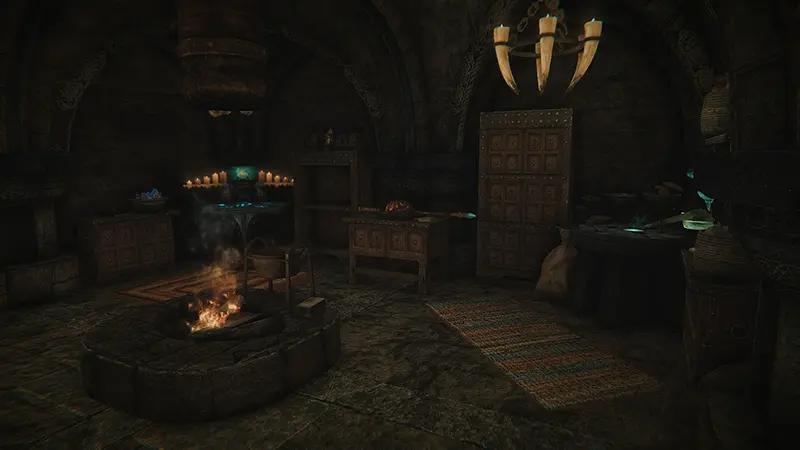 Several rooms redone with subtle but immersive changes:
Kitchen, Smithy, Alchemy and Enchanting
All decoration packages, including children's room, are enabled from the start.
Full Bathroom added between the two main floor entrances
- "chamber pot" does not have animation, b/c I don't know how to add the Furniture marker in Nifscope
TONS of new, unique storage!
Lighting is unchanged (beyond fixing them to whole number x,y,z coordinates, cuz I hate decimals!)
Most of the crappy start-up clutter is removed.
All new clutter and containers are locked down as static w/ "no havok" flags, but that's the best I can do.
It's still possible to *ram* them and spill stuff, so you'll just have to try not to.
Agarules commented that you can use Jaxonz Positioner to "lock down" everything in the cell you're in.
Works with "Alternate Start - Start in Proudspire Manor"
You can adopt Blaise (or any other kid) right away.
Blue textures are not part of the mod, it's just something I have installed.
I also have a bunch of hi-res textures by Luxor (awesome!), so mine may look different from yours.
Navmesh fully adjusted for changes (v1.2+)
Carefully cleaned in SSEEdit.
Upload your screenies! They make me happy :) Auto-Approval is on!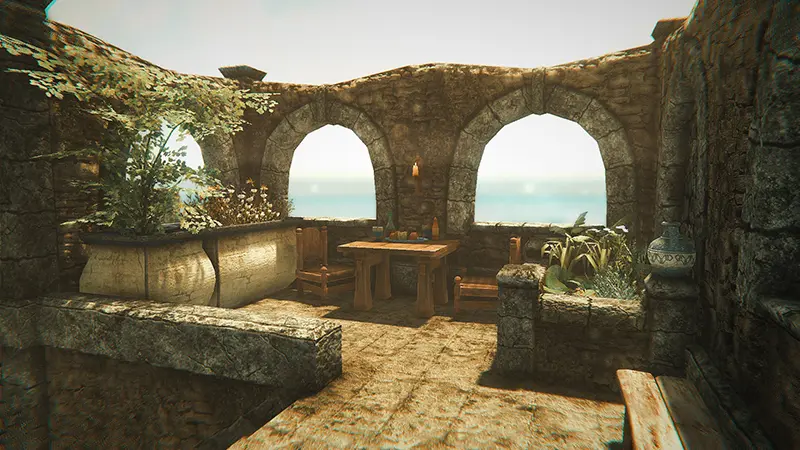 Others in the "Simply Improved" Series:
Anna's Vlindrel Hall
Anna's Beezehome
Anna's Honeyside
Anna's Hjerim
If you enjoy my mods and voice acting, please consider supporting me on Patreon!