moreHUD Inventory Edition
moreHUD Inventory Edition
File information
Created by
Ahzaab
Virus scan
Some manually verified files
About this mod
This mod brings some features from moreHUD into the inventory menu. From your inventory you can now see if enchantments are known by the player and other features. Also increases the Item Card size for mods that have long effect descriptions
Requirements

Permissions and credits

Changelogs

Donations
moreHUD Inventory Edition for Skyrim Special Edition

Compatible with SkyrimSE 1.5.97 and SKSE64 2.0.17 and greater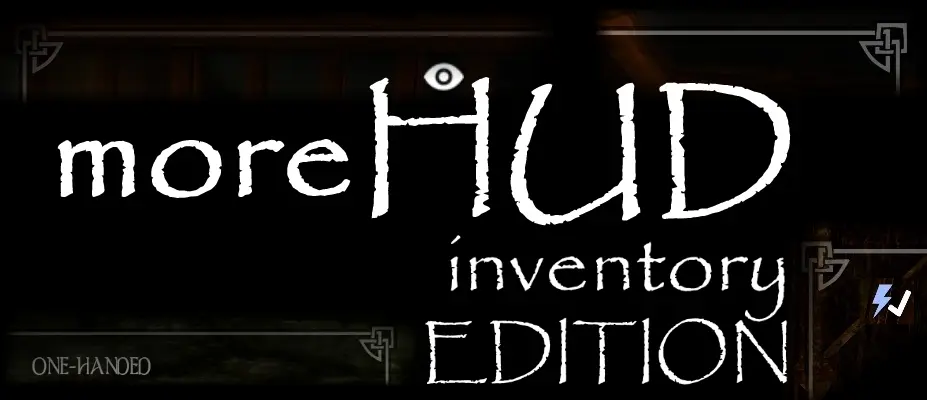 Description
This mod brings some features from
moreHUD
and makes them available from your inventory, bartering, and container menus
Features
The follow Items have been added to the Item Card in the inventory menus:
Known Weapon and Armor Enchantments
Books Read
Books Skills that are taught to the player
Resizes some of the Item Cards for mods that have very long effect descriptions (Also works with vanilla menus as of 1.0.7)
Shows items that are queued for iEquip
Shows an icon for museum items for Legacy of the Dragonborn - The Curators Companion
Options
Enable or disable the different features by editing "<Skyrim Folder>/Data/SKSE/Plugin/AHZmoreHUDInventory.ini"
Requirements
1. This Mod Requires SKSE64 Version 2.0.17 or Greater found
here
.
2. Skyrim SE version 1.5.97
Installation
It is recommended that you download and install with Nexus Mod Manager, Vortex, or MO2
If you want to install manually, install the following files to these locations:
Install AHZmoreHUDInventory.bsa and AHZmoreHUDInventory.esl into the "<Skyrim Folder>/Data" folder
Install The SKSE64 plugin AHZmoreHUDPlugin.dll into the "<Skyrim Folder>/Data/SKSE/Plugins" folder
NOTE:
There is NO papyrus. All of the code implementation is in the SKSE64 plugin and the SWF file that is included with this mod. Nothing is baked into your save.
Removal
Remove using your mod manual, or delete the files mentioned above.
NOTE:
This mod is completely safe to remove. The esl file is just an empty file used to load the bsa file. Nothing is baked into your save.
Compatibility
No known compatibility, unless a mod modifies some property names in the Inventory, Barter, Container, or Item Card files. This mod dynamically loads the files required without overwriting any existing files. I have confirmed that this mod also works with
SkyUI AIO Survival (SAS) - AKA SkyUI Show Armor Slot
.
This mod works with both the vanilla and SkyUI Inventory.
Known Issues
1. Some of the 3D items in the inventory may hide the extra data. Just rotate the objects out of the way
My Other Mods
Thanks!
The SKSE Team
The SkyUI Team
expired6978 for some decoding help
And of course, Bethesda!