File information
Created by
opusGlass
About this mod
The successor to DDC2: stable, rebalanced, and with several new dragons and abilities.
Requirements

Permissions and credits

Translations

Turkish
Spanish
Russian
Portuguese
Polish
German

Changelogs

Donations
Uniting resources from 13 different mod authors, this is a dragon mod like none seen before.
28 new dragons, each with a unique model & texture
7 ranks of strength for each dragon, creating a challenge that scales with your level
16 new breath attacks & 19 new abilities used by the dragons
Integrated into vanilla leveled lists to appear in your game seamlessly
Now fully customizable. See only the dragons you want to see!
Now fully compatible with other creature mods! No bashed patch required.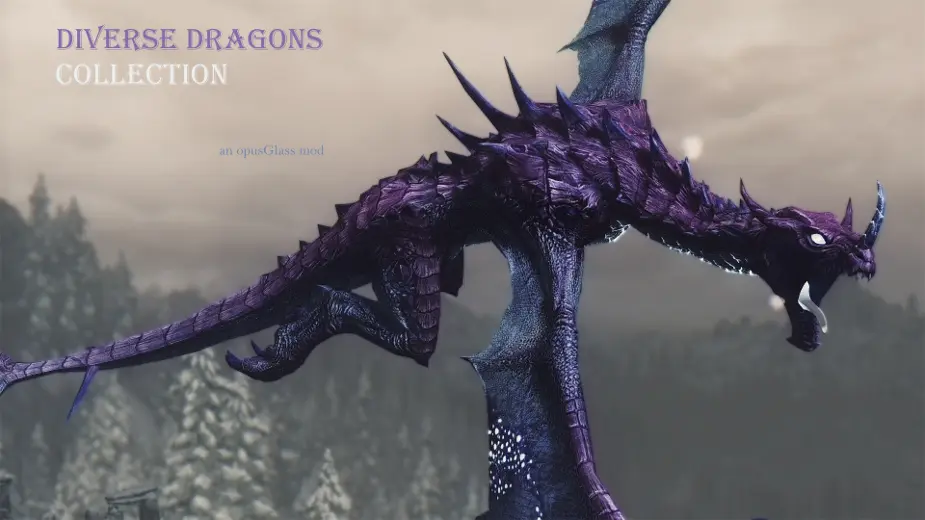 Installation
Dawnguard and Dragonborn required. SKSE, SkyUI, and FISS are optional but will improve your experience.
If you use Deadly Dragons, download the optional patch (if you already have it, be sure to update the patch).
As of v4.1.0, patches are not needed to use this with other mods that add dragons. If you have a patch from an old version, delete it. If you already built a Bashed Patch with an old version of DDC3, rebuild it. Otherwise you don't need a bashed patch for this mod.
Not compatible with DDC2, but you won't want it once you've tried DDC3 :)
If you used the Beta (v4.0.0 or v4.0.1): It is important to either delete the save file you used, or clean it if you know how. It is also important to delete the loose script files added by those versions.
FAQs
Credits
Meshes: yousukeve, opusGlass, Zerofrost, Madcat221
Textures: Bellyache (wrig675), opusGlass, yousukeve, Zerofrost, sepherose, luddeman, digitalLion, Versispellis, Aipex8, LoginToDownload
ESP content & scripts: opusGlass
Helpful dragon texture template: LoginToDownload
Video: DonProtein
Screenshots: fiszi
Testing: DonProtein, fiszi
Detailed authorship info can be found in the
Readme
Recommended Files:
SPLENDOR: DRAGON VARIANTS
Also on
Skyrim Special Edition!