Swooping is bad (A Flemeth RaceMenu preset)
"Well, well... what have we here?"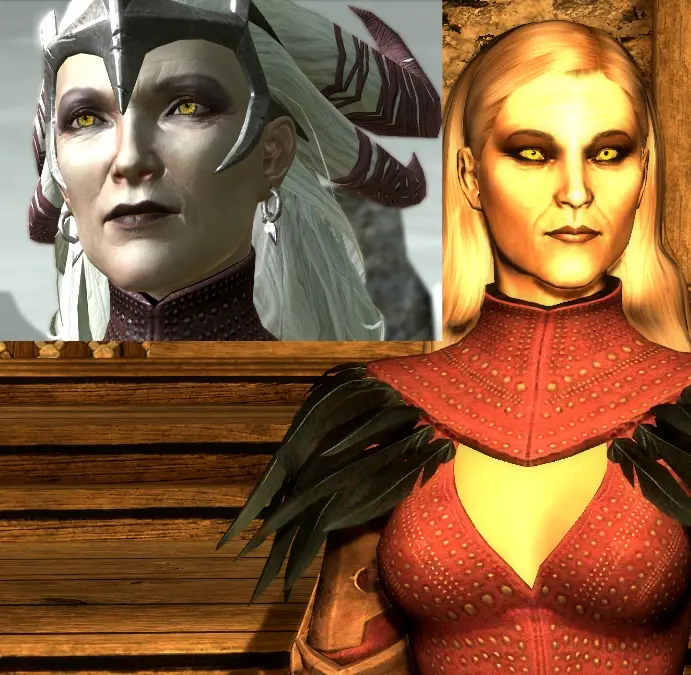 This is a RaceMenu preset intended to make a character resembling Flemeth from the Dragon Age franchise (from DA2 onward). This is my second mod, so I haven't learned how to take imprevecticious so for now you'll have to make due with the ones I have taken. (The most *lore-friendly* and *immersive* screenshots possible!)
What do I need (in addition to this file)?
Note
: I don't know what will happen if you don't use the optional body/face replacer. The .jslot preset doesn't require it; what will most likely happen is Flemeth will look slightly different. If you have a complete pack you like, or another option like CBBE, you can and should try this mod still. If you have problems, report them to me; I'm not sure how much I can do, but it's important to acquire that information so I may inform others.
I have those; how do I install?
Just mosey on down to the downloads tab and click the "download with NMM" button. Other mod managers, follow standard mod download procedure. If downloading manually, open up the archive and merge my Data folder with the one in the "Skyrim" directory.
I just installed it, but I'm a first time RaceMenu preset user. How do I use this mod?
I have handy pictures to help! They're labeled in the "pictures tab" as "using the preset 1-4"The basic format is as follows however:
Start a new game/open up racemenu with "showracemenu"
Navigate to the races tab and choose Nord
Navigate to the next tab and choose female for sex (1 on racemenu)
Go to the presets tab on the right of the screen, above your character's head
Hit f9 to bring up a list of presets
Click on the "Flemeth_Finished_Preset" option
Make any tweaks or changes you want
Finalize the character
(optional) Name the character Flemeth
Enjoy

I've done everything thus far and I want to complete the look like you in the screenshots. How?
You'll need a couple more mods first. They are as follows:
I cheated the items in for the screenshots. The armor requires elven smithing (I think), you have to go find Vokun (or another mask you think fits better), and the horns are craftable as jewelry.
F.A.Q.
Will this be ported to SSE?
Not until SKSE64 is finished, as this preset relies on RaceMenu.
Will this be ported to the consoles?
Unlikely, as there are a lot of mods that this preset depends on. That being said, if those mods are ported, it should be simple to port over. (No I'm not packaging the files I used with this, either with or without author permission. Go download their files and endorse them).
Is this lore-friendly?
From most perspectives no. If you don't want Dragon Age: Inquisition spoilers, sufice to say "Bodies are such limiting things; I am but a fragment cast adrift from the whole, a bit of flotsam to cling to in the storm".
My other mods:
-
Liminal Bridges - A portal mod for Oldrim
-
Liminal Bridges - A portal mod for SSE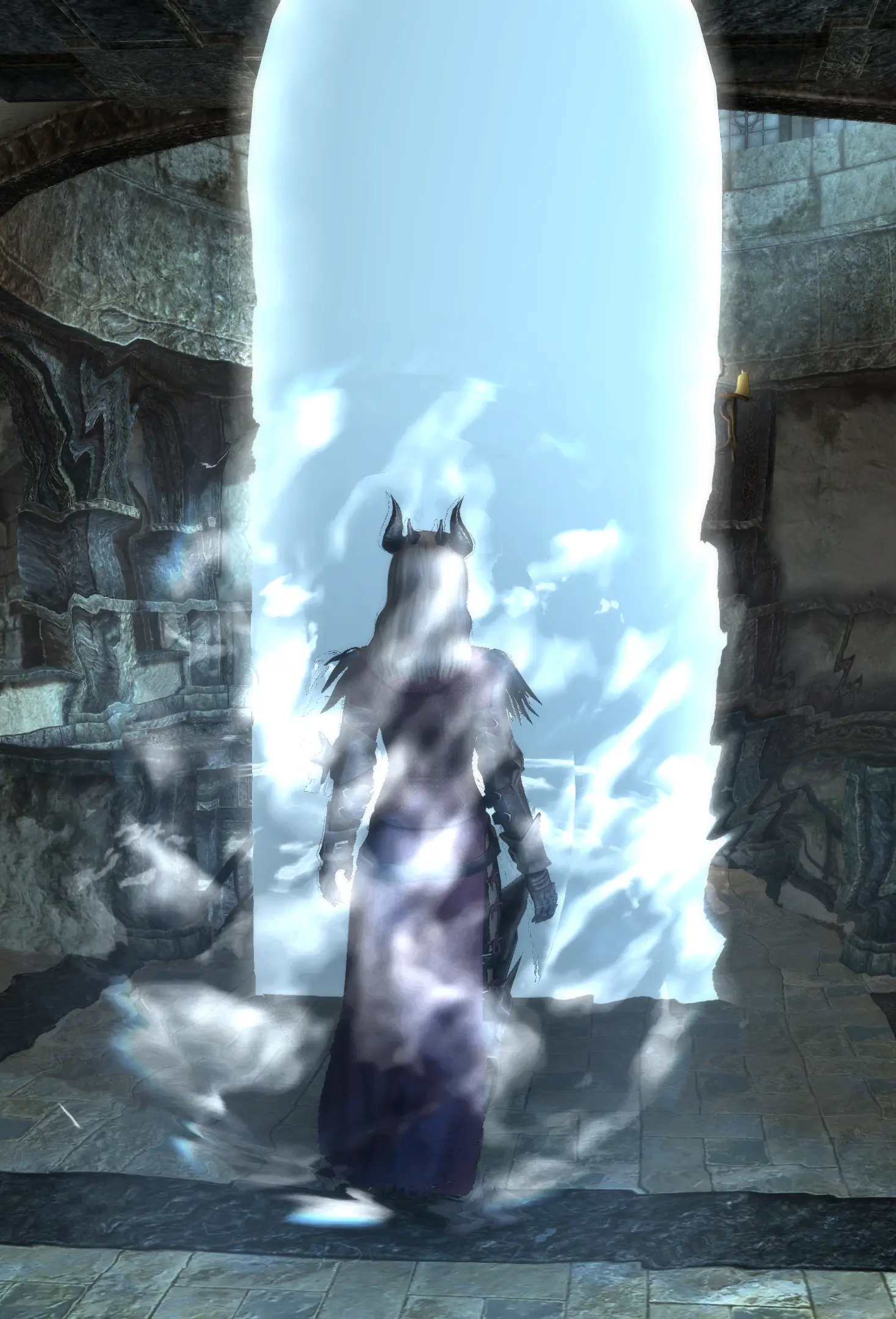 Special thanks to all the above mod authors, for making this preset possible; and to all those who download this mod and enjoy it in their Skyrim.