File information
Created by
WiZkiD - Port by Invo
About this mod
Sepolcri is a complete overhaul of all burial sites in Skyrim.
Requirements

Permissions and credits
This is a port im not the autor of the mod

Original mod page
: 
SE


Please make sure to endorse the original mod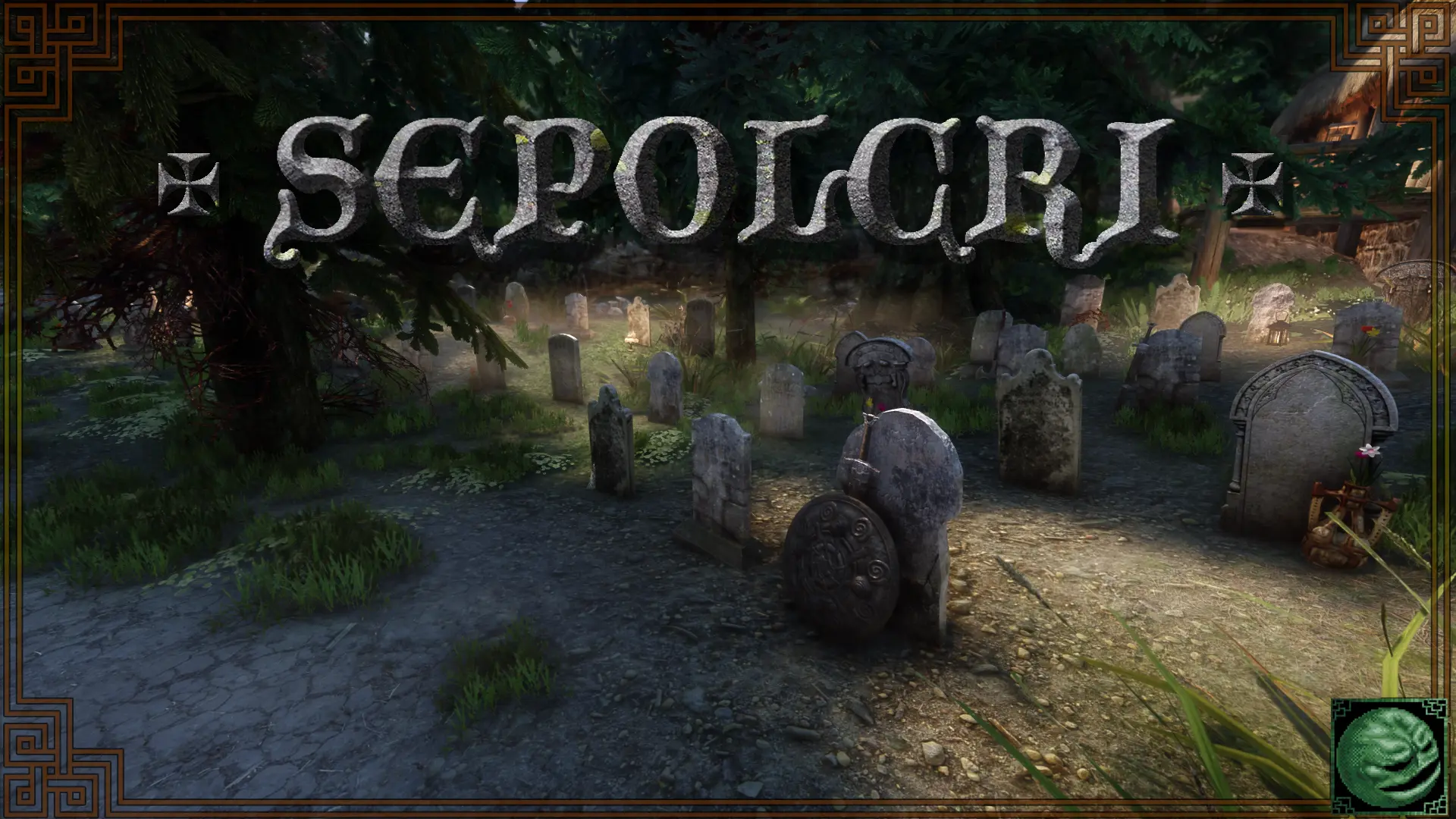 All'ombra de' cipressi e dentro l'urne
confortate di pianto è forse il sonno
della morte men duro? Ove piú il Sole
per me alla terra non fecondi questa
bella d'erbe famiglia e d'animali,
e quando vaghe di lusinghe innanzi
a me non danzeran l'ore future,
né da te, dolce amico, udrò piú il verso
e la mesta armonia che lo governa,
né piú nel cor mi parlerà lo spirto
delle vergini Muse e dell'amore.....

-----
Under the shadow of the cypress trees,
within the urns wetted by loving tears
can the slumber of death be less profound?
And when for me the sunlight can no longer
bless this beautiful family of plants
and animals, and when no future hours,
full of promises, dance in front of me,
nor I can hear, my dear friend, from your mouth
the sweetly sad harmony of your verses,
nor the spirit of love and of the virgin
Muses can resonate within my heart.....
Ugo Foscolo
Sepolcri is a complete overhaul of all burial sites in Skyrim.
It adds new gravestones models and textures, numerous details like urns, flowers, statues, cobwebs, candles and lighting to give each graveyard a more immersive, characteristic  and atmospheric look.
It also works as a replacer for all vanilla tombstones, so any mod that adds tombs will be able to take advantage of the new models and textures introduced by Sepolcri.

10 new gravestones models
2k and 4k textures for all assets used
many new atmospheric details that include funeral urns, objects belonging to the deceased, spider webs, statues, diurnal and nocturnal insects that can land on gravestones and objects, candles, lanterns and related lighting.

Download Sepolcri using your favourite mod manager, run 
Loot
 and stick with its load order.
The following patches are already included in the "Optional Files" section:

The Great Cities - Minor Cities and Towns

Cutting Room Floor

JK Skyrim



Dawn of Skyrim Director's Cut

JK Lite

Fully compatible with 
Bring Out Your Dead

Disable Sepolcri and all its patches before rebuilding 
DynDOLOD