File information
Created by
sambutt1
About this mod
The ultimate next-gen vanilla weather experience.
Requirements

Permissions and credits
Note: Due to a hectic schedule, I cannot continue maintenance/work on this ENB for a long time. If you want to refine or improve upon this ENB, PM me and I will happily hand it over to you. I have opened all permissions for it, so feel free to use the preset in any form you want.


Enjoy Skyrim once again with everything ENB has to offer. Makes use of the full suite from the latest ENB binary (sans optional sunglare).
Designed for gameplay. Xiphos ENB revitalizes the vanilla aesthetics with popping colours, but always keeps gameplay convenience as the foremost priority.
Comprehensive and quality-over-quantity. This is not my first work as an ENB author, but it is certainly the most ambitious. The fruit of nearly half a year of tinkering, this preset is carefully play-tested and fine-tuned to the brim. This includes such special occasions as the Apocrypha interior, Sovngarde, and civil war confrontations. Only thing that remains so far is Solstheim weather, which uses the vanilla cloudy weather palette for now.
'Cause I love a rainy night! All new wet surface shaders come alive during rain, truly making it look like rain. Turns the pebbles glossy, the dirt muddy, and so on.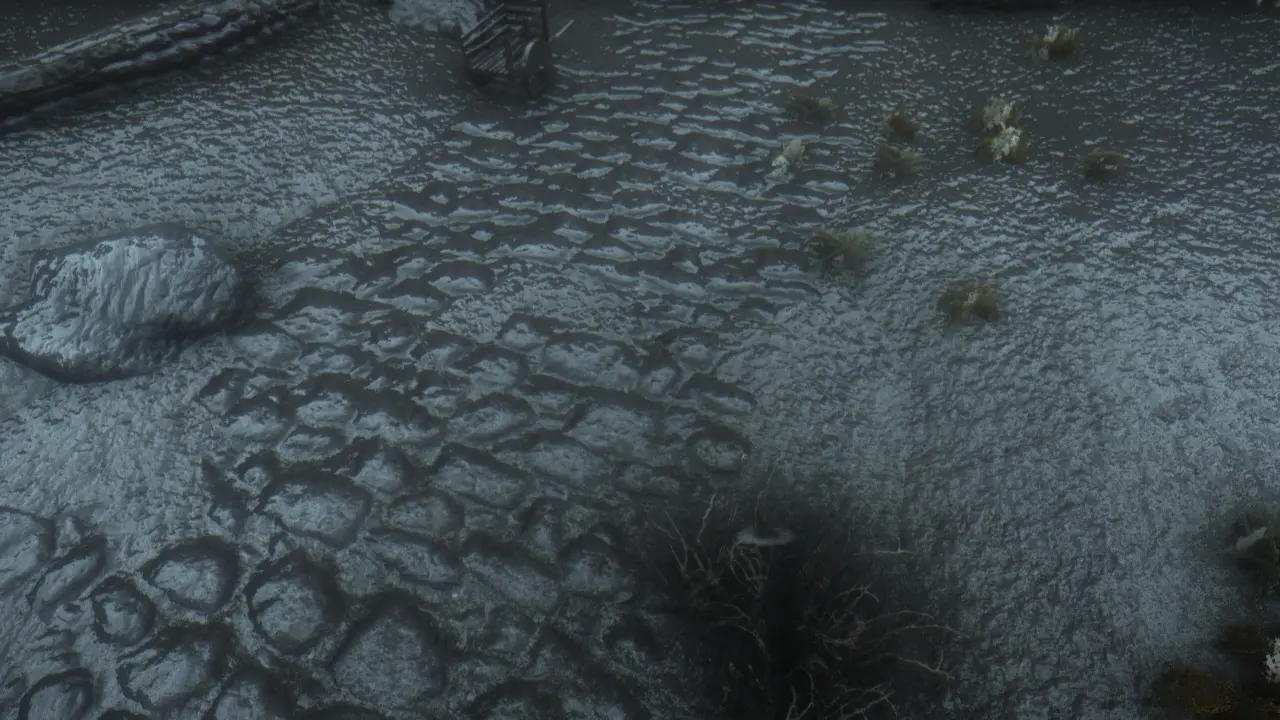 Focus on fogs. The main standout feature. Removes exterior fog completely, and refills it with volumetric mist and rolling fogs. Mountain fogs have been recolored and fine-tuned for every weather type and time-based variant, so it never looks out of place. The best ENB treatment that Obsidian Mountain Fogs deserve. 
Immersive weather variations. The variety in weather is done not through editing the weathers themselves, but the ENB treatment of it. Even cloudless and clear weathers have several variants to give each sunset something fresh!
Cinematic interiors. I cannot take much credit here, as the heavy lifting is done by Realistic Lighting Overhaul. The ENB only amplifies it with an additional layer of particle and fire lighting.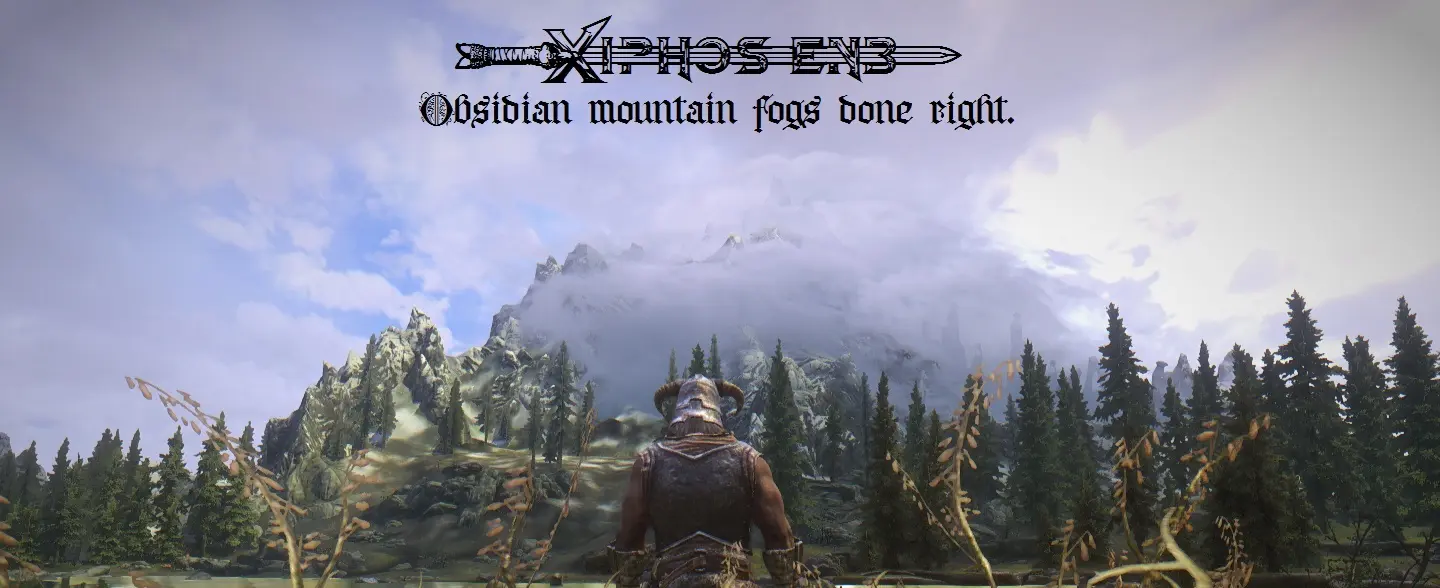 My ENB only uses vanilla weathers, but you do need the following mods to make it look right.
Other than this, you can slap on anything as long as it does not overwrite the vanilla weather. I personally recommend a texture overhaul like Noble Skyrim, and a grass mod (I personally use Northern Grass). 


1. Install all required mods from the last section in any order. The only catch: when you play the game, True Storms should be loaded after(below) Removed Exterior fog. 
2. Get the latest enb binaries. To do this, get the latest ENB package (0.414 or later) from
here
. Click on the latest edition of the binary and scroll to the bottom of the page to find the download button.
Open the downloaded .rar archive, and go into the WrapperVersion folder. From here, you only want the d3d9.dll and enbhost.exe files. Copy these files into your Skyrim installation directory (the folder where Skyrim.exe is). 
3. Download my preset files, and put everything in the Skyrim installation directory (same folder as the last step). If prompts come up, overwrite files. 


This preset makes use of the full ENB suite, so quite a notable amount of fps cut is to be expected. How well or poorly your game runs also depends on how large your total modlist is. For reference, a gtx 1080 ti should be able to handle it decently on medium settings @1080p.
In case the performance drop is too much for you, you can: 
1. Drop the resolution. Might sound like heresy to some, but this is really the only way to achieve better performance without any tradeoff in quality. A switch from 1080p to 720p can give you a dramatic boost in performance.
2. Cut down other settings. I recommend using BethINI for this. The highest performance leap you can get is by dropping your shadow resolution down - you can go as low as 1024 or 612 because this preset soften shadows anyways. 
3. Try to cut down on grass mod by reducing grass density. If that does not cut it, you can use a more performance-light grass mod like Grass Fields R, or even get rid of grass mods altogether. 
4. If nothing else works out, or your rig is simply not strong enough to handle a full enb in general, you can try out Xiphos Lite. The tradeoff is that you miss out on some superb effects such as Dof and SSAO, but the game will still be beautiful as ever. 
Watch the skies, traveller!