In this feature, we're chatting with KospY. The brains behind the massively popular VR game, Blade & Sorcery, who began his journey into game development as a modder tinkering with his favourite games. 

Thanks for taking the time out of your busy schedule to talk to us, KospY. To start out can you tell our readers a little about yourself?

I am the developer of Blade & Sorcery, a physics-based medieval fantasy VR combat game which was released in Early Access end 2018. The particularity with my background is that I never worked in the games industry before, but I have been passionate about gaming since my childhood and never stopped to mod the games that I liked on my free time. In 2017, after I received my first VR headset, I was instantly hooked to VR and started to work on a "little" sword/magic combat game from time to time as a hobby. One year later, I got the opportunity to leave my daily job and took the plunge to work full-time on it and try to live from my passion. At the end of 2018, Blade & Sorcery was released on Steam and the game became one of the most played VR games on the platform.


Can you remember how you first go into gaming? Or any games that have special significance for you?

I think the first games I ever played were on the Atari, and later, on something that did a big flop called CD-i... But everything really started when I got my first computer (a Pentium 133mhz!) in the nineties. I was around twelve at this moment and I remember playing a lot of games so it would be too long to list them all! But if I need to pick some of my favourites from that time, I will say Duke Nukem, Total Annihilation, Jedi Knight, Half-Life and maybe Battlezone. In the 2000s, my favourite games were Deux Ex, Morrowind, Arx Fatalis and Homeworld. These games really shaped my childhood and I still play them from time to time for Nostalgia :P





Before working on your own game, Blade & Sorcery, you created mods for several games. Could you talk us through your modding history?

I first started to mod games when Half-Life was released, I made maps with WorldCraft (Hammer) and later did some sounds and visual overhauls for Counter-Strike. At this time, I was not doing any coding but I remember messing a lot with HL2 physics to create some stuff like human cannons, physics-based vehicles and other things :P

Later I moved to the Bethesda games, this is when I started to publish my mods. I did a small balance mod for Skyrim (Hardcore and Balanced Experience) and a home replacement for Fallout New Vegas (Lucky 38 Suite Reloaded). These mods are still hosted on Nexus, and the FNV one has been taken over by someone else :).

At last, I moved to Kerbal Space Program. As a fan of moddable games and everything space-related, this game was pure joy for me! I worked around 2 years on KSP and created two mods that are still popular these days: Kerbal Attachment System (KAS) and Kerbal Inventory System (KIS). I owe a lot to KSP because without this game I would not have learnt Unity and C# development, and B&S would surely not have existed!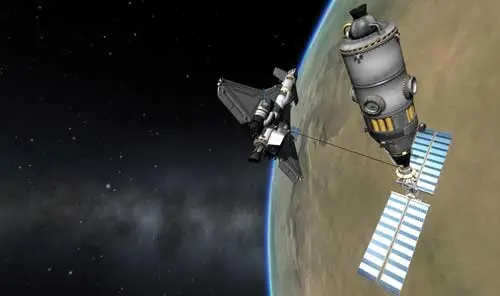 For those who've never played it, Blade & Sorcery is a VR medieval fantasy sandbox game which makes full use of its unique and realistic physics engine to deliver an incredibly satisfying combat experience. How did you come to the decision to design and build your own game?

The decision to do my own game came after I did the KIS and KAS mods, at this point I simply realized that I may know enough of Unity and C# development to be able to do my own game.

As designing a game had always been a dream for me, I started to work on a prototype of a 2D space game, a mix between GTA 1 and FTL. I have been working a few months on it until I bought an Oculus DK2 for playing Elite Dangerous. I remember being blown away by VR so much that I started to shift about new ideas for a VR game. When I received the Vive with the controllers, it confirmed my new ambition and I stopped my 2D game development to start to work on a VR game.

I will be honest, development was a bit chaotic at first. I picked the medieval fantasy theme (as assets were easier to find) and started to work on a simple wave-based arena with teleport movement where the player had to fight waves of skeletons with magic. As I found this boring, I decided to scrap skeletons, add multiplayer, smooth locomotion and physics-based weapon handling and moved the game to something closer to Chivalry.

After some tests with other players, I found out that it would not work as I wanted, lag and non-physical enemies being too much of an issue to create satisfying melee combat. I also realized that competitive multiplayer was not really my thing, and that would cause issues in the long term.

From there, I scratched the entire project and rewrote everything towards something closer to what I love, keeping only the physics-based handling and some other stuff I liked. The idea at this point was clear: create an innovative melee combat system, focusing on immersion and simulation rather than abstractions, allowing total freedom in the way we can fight and interact with the environment.


Blade & Sorcery is a big hit on Nexus Mods, with over 7.8 million downloads for the 1,900+ mods created by the community. It was one of the hottest games in 2019 for us. When you see how popular the game has become, how does that make you feel?

I feel relieved! When you work so hard on something for a long time, it is a big relief to know that what you worked on and loved is also liked by others. I basically did everything in the game depending on my own liking, as a solo dev, I did not do a lot of playtesting and basically trusted my own guts on many things.

A lot of time during the development, I wondered how the players would react to the way I did combat, especially as it was way different than what other games proposed at this time. I was also concerned with spending so much time about modding capabilities and wondered if players would be interested in modding a VR game about melee combat.

Fortunately for me, a lot of players supported me and believed in my project right from the start, I can't be grateful enough for them :) I now feel a lot of responsibilities for them and I keep trying to not deceive during this early access, especially as the scope of the game has risen a lot since the beginning of the Early Access!

Anyway, thanks to the players and our wonderful community, I am not alone anymore, and we are around 10 people working on the game. Blade & Sorcery is a long-term project, the next coming years will be decisive for us and I am eager to show what we are cooking for the future of Blade & Sorcery!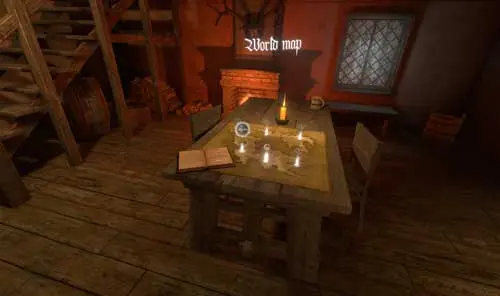 Do you have any mods that you're particularly impressed by?

Sadly I don't have much time to play mods, but I recently saw the B.A.R.Z.E.L mod in video and I was impressed, it really shows how crazy creative some modders are! 


What would you say the main challenges are in creating a game as moddable as Blade & Sorcery?

Being an ex-modder myself, and B&S using Unity, I would say that it's not much of a challenge as long as you think about it from the beginning and you are open to it.

It obviously requires more work, debugging can be a nightmare (players reporting issues caused by mods), and you constantly need to think about flexibility, but ultimately, I think it forces us to have a good foundation and allows the game to be more scalable, something that will be really important for our future plans.


The roadmap for Blade & Sorcery extends all the way to 2021, which upcoming features are you excited about working on?

I am excited about the next big update, U9, featuring the first step to the player progression system and the randomly generated "dungeon". I cannot say much for now, but that will be a major milestone as it will finally move the game from a simple sandbox to something with more depth. Many players are looking forward to this and I hope we will not deceive anyone!

On the long term (after B&S 1.0), there are a lot of things I would like to do... First, I am eager to work on non-humanoid creatures and be able to add more original content to the game like new armours, weapons, and environments. Secondly, I still think I barely scratched the surface of what we could do with physics and interactions, and I would like to work on some new physics-based features ;).

At last, I would really like to add multiplayer for the dungeons (coop), and later some kind of open world. Sadly our team and technology are not ready yet for the last point, but if the players keep supporting us for our post 1.0 extension(s), and we successfully port the game to other platforms, that's something I hope to be able to accomplish in the long term!


We worked very closely with KospY to create the Blade & Sorcery addon for Vortex. Thanks to this close collaboration with the brains behind the game it's one of the most feature-rich extensions. What is your opinion of Vortex?

I use Vortex personally for B&S and other games and it is simple and easy to use. I do recommend it for everyone wanting to mod the game without messing around with files and having to constantly check for mod updates :).


A big thank you to KospY for taking the time to talk to us! If there's an author or mod project you'd like to know more about, send your suggestions to BigBizkit or Pickysaurus.