Back in February we put out a call for Community Managers, as part of the office relocation process. Now that our two new CMs have settled into their positions, we thought it would be a good time to introduce them.

Welcome to the team, Stefan (BigBizkit) and Mike (Pickysaurus)!
First off, before we dive into work related questions, let's get back to where it all began...


Terrorfox1234: What initially brought you into the modding scene? What made you want to stick around?

BigBizkit: I've been modding the games I've played pretty much all my life. The first game I can remember that I have modded was the very first Command & Conquer. I picked up this obscure bootleg "Addon" CD that had all sorts of third party programs for it that allowed me to change what units do in the game and to create my own missions.

When I got my hands on The Elder Scrolls III: Morrowind (one of my all time favourite games), I absolutely loved how accessible modding it was. Seeing all the different mods, ideas, and creations people of the modding community would come up with has always been a great source of inspiration for me. I have been modding for myself and some close friends, creating all kinds of quests, gameplay mods etc. for quite a while, though it wasn't until 2015 that I released my first mods right here on Nexus Mods: the aptly named Pirates of Skyrim and Skooming Skyrim.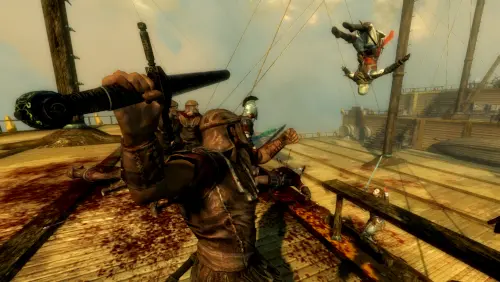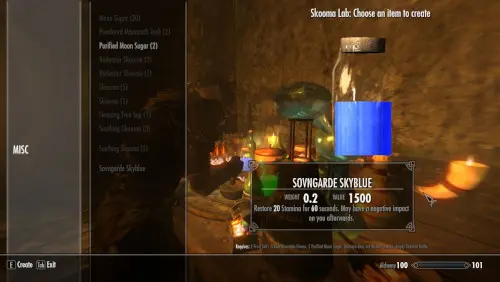 A year or so later, I joined a team of mod authors and we embarked on the journey to make our own game using Unreal Engine. That is where I met you, Terrorfox1234, and when we got talking about your work at Nexus Mods, I figured there must be a way for me to join the team at some point in the future. Lo and behold, the relocation process of the team to the offices in Exeter opened up the opportunity for me to follow my passion and turn it into my profession. I had never been to England before, but I am what I would dare to describe as well travelled, so, I was willing and ready to seize the opportunity and move my life to Exeter.

Pickysaurus: Well, I've been dabbling in modding on and off for a long time. I started out messing around with Garry's Mod - adding in Stargate themed packs for it. Later I got involved in the Command & Conquer: Generals through Rise of the Reds by SWR Productions, where my skills fell short of actually making content and instead I became a Community Moderator at their forum.

I stepped away from modding for a few years to focus on my education and career but made a return when I built my first gaming rig and re-purchased Skyrim (I had it on Xbox 360 previously). After poking about in Steam Workshop, I thought "there's got to be better mods than this!" and my Google-fu lead me to Nexus Mods. I knew nothing of modding the Creation Engine at first but found my way to Legacy of the Dragonborn by Icecreamassassin, there he inspired and coached me into making my own patch for it. This evolved into my contributing directly to the mod and even rebuilding it for Skyrim Special Edition. After that I just became part of the furniture, really.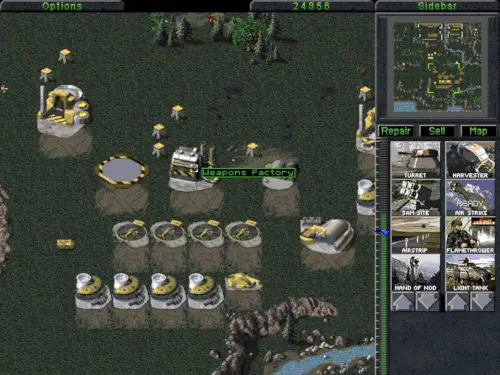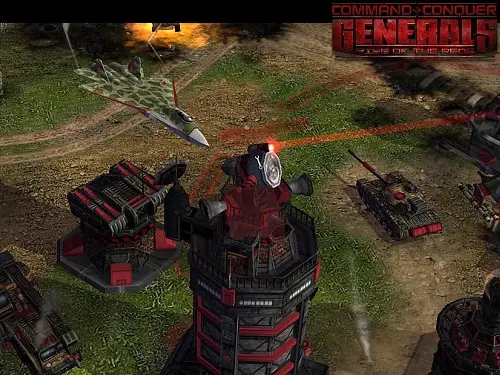 Terrorfox1234: If you could bring one mod into every game you play, which mod would it be?

BigBizkit: I would say something like SkyTweak would be a good fit for just about any game. It is a "100 in 1" mod that allows you to change a wide number of gamesettings and thus customise your gameplay experience as much as you like. I always appreciate when game developers give you loads of options when it comes to, let's say, difficulty settings, but not all games have that. This is where a mod like SkyTweak would come in really handy allowing you to fit the game's settings to your liking.

Pickysaurus: See, this is a tough question. It really depends on the type of game. Although it is a little boastful because I work on the mod - Legacy of the Dragonborn's museum mechanic has always appealed to me. Having a place to show off all the cool stuff you find during the game is something I always felt most player homes lacked. So for an open-world RPG it'd have to be a mod like that. In general though I like mods that 'freshen up' the game with new content and mechanics.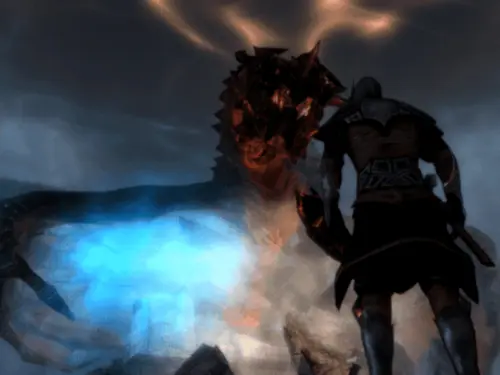 Terrorfox1234: Are you modding anything now? Are there any games you'd like to crack into and haven't yet?

BigBizkit: I am working on and off on an update for Pirates of Skyrim and on a port of it to Skyrim Special Edition. Other than that, I also have quite a few Skyrim mods that I just never came around to releasing, which I will focus on after the port. Speaking of other games, I really love what the Dark Souls modding community has become. Things like the Item Randomizer by HotPocketRemix help to give you a refreshed experience, but recently the same author has created some impressive, gameplay-altering mods such as The Scorched Contract that really pushed the envelope for Dark Souls modding. I would love to crack into Dark Souls modding myself and see what I could come up with for that game, just because it is one of those games you can replay 1,000 times in different ways.

Pickysaurus: I have shifted more from creating my own mods to contributing to larger projects recently. I am working as an implementer for both Beyond Skyrim: Cyrodiil (the sequel to Bruma) and Odyssey of the Dragonborn (the sequel to LOTD). I also have update plans for Legacy of the Dragonborn SSE and a new smaller mod that is only in the planning stages at the moment. I tend to stick to Bethesda's games for modding because, as much as some would disagree I do like the Creation Engine. Papyrus and Creation Kit are actually incredibly powerful when you learn to use them right, which isn't a simple task. I am looking forward to The Elder Scrolls VI if it supports modding in a similar fashion to Skyrim.



 
 


Terrorfox1234: When you aren't busy being a Community Manager or modding, how might we find you spending your free time?

BigBizkit: Currently, being one of the few guys in the office who care about it, I spend a lot of my free time watching the World Cup and cheering on Germany. Being somewhat of a sports enthusiast in general, I also like to work out and keep myself fit. Having just recently moved to England, there are also plenty of new things for me to discover (such as hilariously weird food). Devon is a beautiful part of the country that seems to have a lot to offer with two coastlines being somewhat close. I would love to pay either a visit soon-ish. Other than that, I like learning new languages and exploring different cultures. I am currently trying to brush up on my Portuguese in preparation for a long term goal of mine, which is to one day travel to Brazil.  

Pickysaurus: At the moment, not much. Having recently relocated to Exeter for the new job I'm still finding my feet here. I like to spend some of my free time to volunteering with the Air Training Corps, a UK youth organisation supported by the RAF. Having spent 7 years in the ATC when I was younger, I enjoy enabling others to have the same awesome experiences I had. Being in a new city, I'm also being a typical tourist and working my way around all the attractions Exeter has to offer.


Terrorfox1234: Now that we know about more about you, let's talk about the job at hand. Why don't you tell us a bit about why you wanted to join the Nexus Mods team, and what it's like now that you are here.

BigBizkit: The motivation for me to take this job was to combine a profession with what I love doing. I created my Nexus Mods account here over a decade ago and I was a part of the site ever since. I used and downloaded mods, commented, made and released my own work etc. over the course of several years. Due to this hobby of modding and Nexus Mods being the central place for it, the site grew to become a big part of my life. I seized the opportunity that arose from the team being relocated/consolidated locally and it has been an amazing experience ever since I arrived here in England. The atmosphere in the office is very positive and open. Everyone is encouraged and able to give their input on matters, not just relating to their respective field but also for us in, let's say, matters having to do with web development.  

Pickysaurus: Before working at Nexus, I used to work in the technical support and repair industry. I had reached a dead-end professionally and was looking for something new and exciting to get me out of the rut I'd fallen into. I was spending a lot of my free time in the Nexus Mods community, so when I saw the Community Manager job open up I thought it was an ideal job for me. I've not been a part of an online community for so long before, but the people I've met here and the staff (shout-out to SirSalami!) have been great and I wanted to give something back. Since I've been here it's been a massive culture change from my old job. It's a very positive work environment and I enjoy being able to speak directly to the people who can fix any problems I or our users come across.


Terrorfox1234: Can you tell us a bit about what you will be doing here at Nexus Mods?

BigBizkit: I'll let Picky answer the other half of it but: In general, we will be working as a direct line of communication and as the link between the community and the rest of the Nexus Mods team. We will make sure that you guys, the modders, authors, and enthusiasts are well represented and that your respective needs are taken care of.

Pickysaurus: We also will be keeping an eye out for new modding communities who can find a home here on Nexus Mods and we'll be helping to promote all the newest and most interesting mods the users create through our Facebook and Twitter pages.







Terrorfox1234: Beyond the general overview of your job can you get into anything specific that have you been working on? Are there any exciting plans for the near future?

BigBizkit: We just recently launched our Patreon page, which I set up for the Mod Author Donation Fund and - thanks to Gopher - we now also have a very nice and concise intro video explaining the entire deal there. For the near future, I encourage you guys to keep your eyes peeled for the upcoming special June giveaway.

Pickysaurus: We're also looking to revive the popular featured articles for mod authors and mod projects that fell away a little bit once BlindJudge left. We've already got some big names lined up. But if there's an author or project that our users want to hear from, drop us a suggestion via PM and we'll see what we can do!


Terrorfox1234: Thanks for taking the time to answer these questions! Is there anything else you would like to say to the community before we end this?

BigBizkit: I would just like to thank you all for making the Nexus Mods community what it is. Your enthusiasm, your drive, and your creations all contribute to this community spirit we have developed and that Picky and I will now be doing our best to foster as much as possible going forward. I am really glad that I can now play a more central part in the future development of the community and I am looking forward to this exciting new chapter in my life and to our joint journey.

Pickysaurus: Wow, Bizkit just made his acceptance speech for an Oscar there… I'd probably just like to empathise to everyone that we're not here simply to 'police' the site, if you have any genuine concerns or questions feel free to drop either one of us a PM on the site or Discord. I look forward to getting to know everyone.


Terrorfox1234: Alright, thanks again, guys! I wish you all the best for your future here at Nexus Mods.