File information
Created by
RandomPal - Wolli - R0
About this mod
Adds concept art balconies to the game, in Balmora and Suran.
Permissions and credits

Changelogs

Donations
I was looking at some Morrowind's conept art when I stumbled upon this drawing.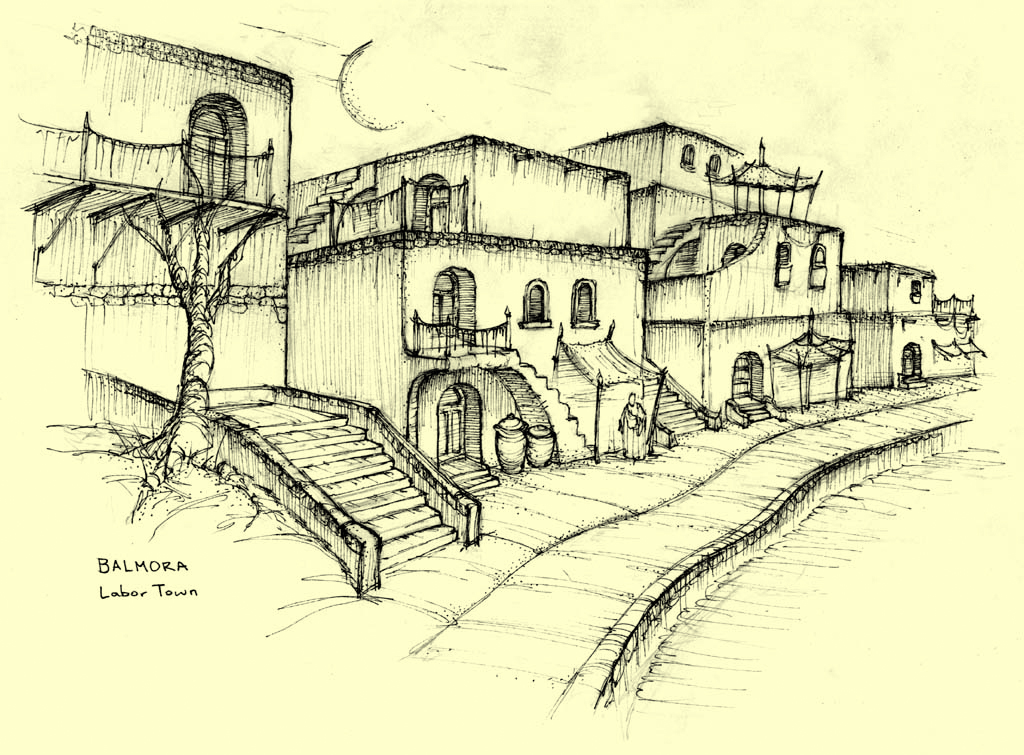 One detail that really cought my eye was the balcony/staircase model. I was surprised to discovered that there wasn't a single mod that tried to implement that type of model into the game.
As of version 2.0 the model has been remade from scratch
by
Wolli
, one of the best and most prolific modders and asset creators in the MW community.
There aren't many instances in the game where these new balconies can be used and I tried to use them well. Not every balcony has been replaced because variety is also improtant and because the vanilla balcony models are actually really good and I'd say iconic at this point.
The mod
also includes simple scenic balconies
as seen in concept art. I used the models provided
here
. 
Due to the way vanilla design philosophy works, there wasn't a single place in the entire game where it made sense to use them, so it's not surprising that there ins't a mod making use of them. I expanded and tweaked 3 interior cells and replaced the exterior buildings with double floor versions to put these models to good use.
I hope you enjoy the mod!
Installation
The mod is fully modular.
00 Core folder has the assets
01 adds the new balconies to Balmora
02 to Suran (with a version available for people using White Suran by MD)
Compatibility

Should be compatible with pretty much everything. 
My mods
Suran - The Pearl of the Ascadian Island
and
Balmora - Seat of Power of House Hlaalu
already include the new balconies so you don't need this mod if you're using them.