File information
Created by
Project Enhance
About this mod
Upscales every in-game texture with the help of machine learning. 100% vanilla-friendly.
Permissions and credits

Changelogs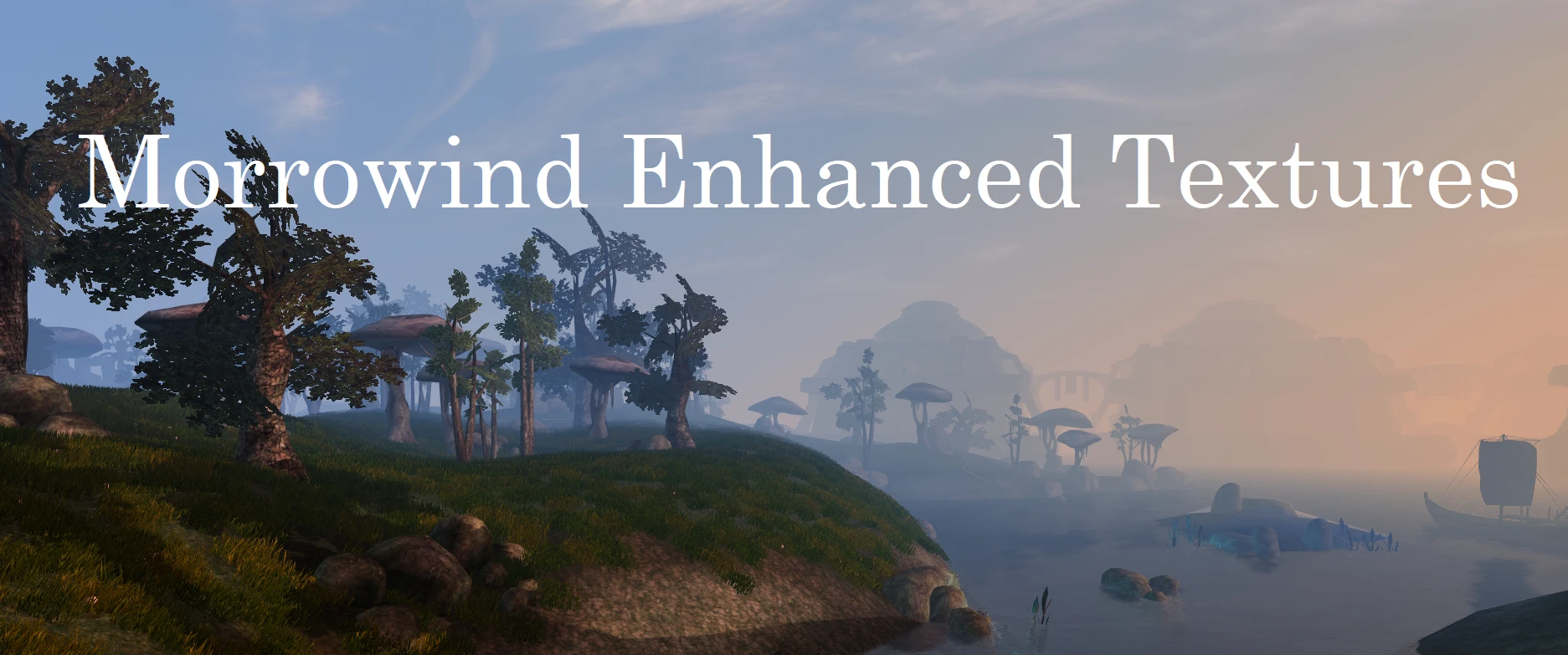 Description
Morrowind's textures tends to be blurry on systems with modern resolutions. With the help of
enhanced super resolution generative networks
(ESRGANs) it's possible to increase the resolution of the textures by up to 16x to mitigate blur.
Most textures have been upscaled by 4x, some have been further upscaled with the end resolution of 4096 (4k).
In the third version many refinements have been brought to the process, including upscaling of alphas and VFX.
Instead of using a single model for every texture, specialized models have been applied on fitting textures.
Installation
The simplest way is to install it as usual with mod organizer 2.
This mod works as any other texture replacer,
but not all mod managers  work well with Morrowind.
Morrowind code patch will be necessary to see all textures with MGE XE.
Recommended mods
MOP
Patch for Purists
Correct Meshes
Correct UV Rocks
Models used (
found here
)
4xBox by Buildist
Forest by LyonHrt
Ground by Zaphodbreeblebox
Misc by Alsa64
Armory by Alsa64
Skyrim Diffuse by Deorder
BC1 take 2 by Alsa64
Stone, ground, wood & clothes by Gigan
Iron by DassiD
Nickelback by Blackscout
Face by Twittman
BC1 smooth 2.0 by BlueAmulet
Topaz Gigapixel AI
Project Enhance is 
DassiD
Poodlesandwich
Gigan
Cibrhusk
Thanks to
Rhiyo
Sigourn
JDGBolt
Aleist3r
Sataniel
Pherim
The gameupscale community
The Morrowind modding community

Special thanks to Darkelfguy and those who voted for MET in the annual MCC Awards!