File information
Created by
micalov
About this mod
Adds a complete overhaul of Institute and to lessor extent Railroad weapons technology, mainly adding 30+ New weapons.

Full version is a complete overhaul
Lite version just directly adds weapons

REQUIRES MUNITIONS 1.1
Requirements

Permissions and credits

Translations

Changelogs
Completely overhauls the Institute weapons technology by adding over 30 new weapons and some minor technology like Institute and Railroad stealthboys.
There is two versions:
LITE-
This will just inject the weapons into the leveled lists of the synths for the Institute weapons and RRagents for salvaged, you can also opening craft them at the new benches added in the crafting menu or found inside the Institute Advanced Systems and The Railroad HQ. The uniques still spawn in the world like normal however.
FULL-Requires a new game
This completely overhauls how Institute weapons technology is obtained with completely redone synth leleved lists etc, most Institute weapons are equiped with Biometric and RFID security systems so only autherised people can use them.
When you loot something that was carrying an Insitute weapon it will drop a misc item which is the locked weapon, they will not how ever always drop as they self desruct, the upside is they will drop components instead.
Most Tier 1 and Jury-Rigged Weapons will spawn with dirty textures as they are meant to be old and warn but this can be removed at the weapons workbench under materials, most weapons also support at least for the most part custom skins from CC and retexs, but the dirty textures will only be basic white as there is no way around this.
I have tried my best to avoid editing anything related to named NPCs minus glory who had a weapon change, so for the most part should work with mods that overhaul NPC's looks etc.
To unlock Insitute weapons the main route is to join the Institute itself:-
*After speaking to the Division heads you can build and unlock tier 1 at the bench in Adavenced Systems and unlocks Insititute bench for your settlments.
*After visiting your quarters after retrieving the rogue synth you can build and unlock tier 2.
*Finaly after atending the directors meeting after the battle of bunker hill you are fully trusted and can build or unlock ALL Institute weapons.
How to unlock going the non Institute gameplay route:-
To unlock/repair the weapons there is a bunch of new perk mags placed throughout the game in multiple locations related to Railroad, railroad sympathizers and BOS locations.
Magazines:-Skill based Unlock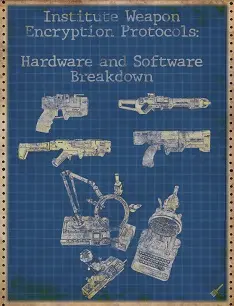 Allows to unlock the of all the weapons based on HACKING and SCIENCE SKILLS with each Tier requiring more skills.
Also unlocks the ability to craft the Jury-Rigging Workbench at your settlement instead of using the one at the RR HQ.
NO SKILLS REQUIRED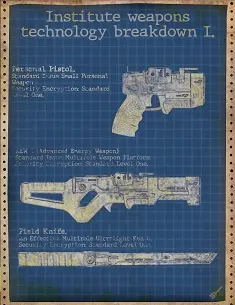 Allows unlocking of Tier one weapons without requiring skills.(unlocks bench also)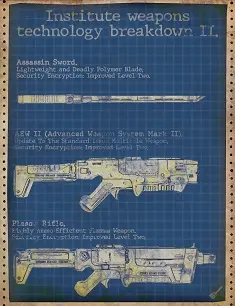 Allows unlocking of Tier Two weapons without requiring skills.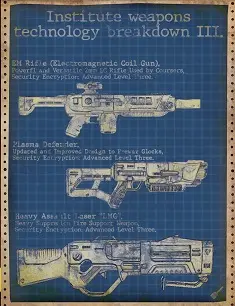 Allows unlocking of Tier Three weapons without requiring skills.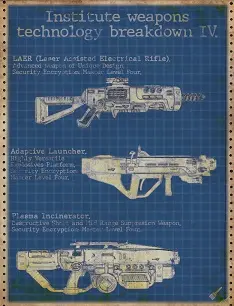 Allows unlocking of Tier Four weapons without requiring skills.
How to unlock Jury-Rigged Weapons:-
Jury-Rigged weapons are crafted from dropped Insitute guns that are still locked, simular to unlocking them and have been modified to emit an Orange laser beam which does slightly more damage to Gen 1 and 2 Synths and requires finding a binder explaining how to adapt Institute technology.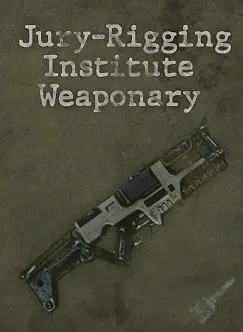 There is also custom Grenades that doe slightly more damage then normal for Frag, cryo, plasma and Pulse with new meshes unlocked simular way.
Custom new Stealthboys carried by Coursers and found in the institute that are better then normal stealthboys, come with new mesh.
Following the trend of railroad using jury-rigged Institute tech the Railroad stealthboy has been updated with a new hybrid mesh of insitute and vanilla and also a small boost but not as good as institute ones.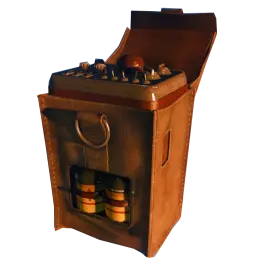 Requires Munitions 1.1.


WEAPONS AND TIERS INCLUDEDWeapons with no inbuilt biomentric security: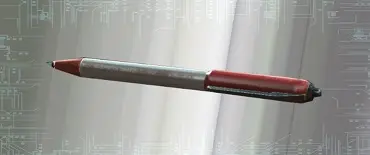 NEW
INSTITUTE PEN
The pen is mightier then the sword? No it does next to no damage, carried by Insitute scientists to record records and test results.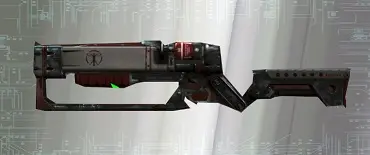 NEWINSTITUTE LASER
First version of Institute weapon, based on pre war AEP7 models with upgraded damage, Improved beam frequency and would be the base of all future Insitute laser weapons.

RELEASEDINSTITUTE BEAM CUTTER
Beam Cutter, used by Synths mainly out looking for materials to strip for resources, can be upgraded to weapons grade and become a fearsome weapon in the correct hands.

NEWINSTITUTE EFENCE KNUCKLES
Basic backup defence weapon for hand to hand combat, limited at start but flexible upgrades allow it to shine in damage.
Tier 1 level Biometric Security Weapons:-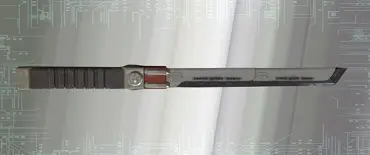 RELEASED
INSTITUTE FIELD KNIFE

A basic collapsable knife, good for defence or survival

NEW
INSTITUTE PERSONAL PISTOL

Small standard personal defence pistol used by scietists when required, limited upgrades but small lightwieght and compact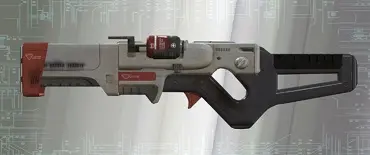 NEW
INSTITUTE AEW Mk. I (Adavanced Energy Weapon)

The first true homegrown designed Institute weapon, adaptable, dependable but outclassed by more upto date weapons, usualy reserved for older synths.
Rarely Issued in present.
Tier 2 level Biometric Security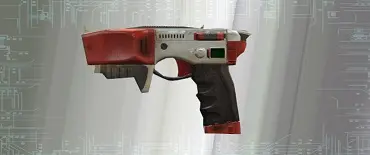 RELEAED
INSTISTUTE EM COVERT PISTOL

A stealthy pistol with good capacity and full automatic capablity using 2mm EC rounds, usualy found on Coursers when stealth is required but occasionaly seen on normal combat syths also.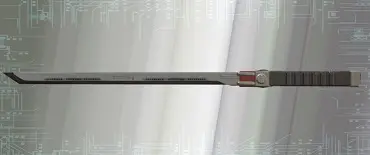 RELEASED
INSTITUTE ASSASSINS SWORD

A lightweight modern take on an ageless technology, full polymer construction, usualy carried by Coursers specialy train in close quarters stealth fighting,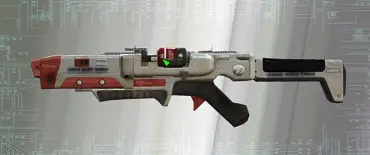 NEW
INSTITUTE AEW II (Advanced Energy Weapon Mk. II)

The standard issue Institute weaponUpgraded model to the original AEW, more damage, lighter and more compact with a varied beam or pulse setting.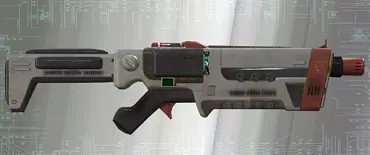 RELEASED
INSTITUTE PLASMA GUN
Standard issue plasma weapon with an internal plasma chamber to generate volitile plasma on demand instead of relying on older gen unstable plasma cells for ammunition, this allows it to be powered by Electron Charge Packs and Fusion cells for saefty and ease of logistics.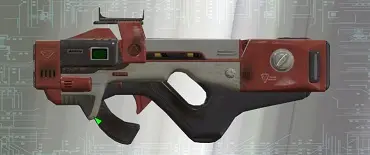 RELEASAED
INSTITUTE PEW90 SMG (Personal Energy Weapon 90)

A personal defence weapon loosely based on pre war ballistic p90, medium range high ROF, The Coursers weapon of choice but also occasional found on stndard synth troopers.
Tier 3 Level Biometric Security:-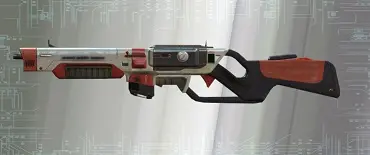 RELEASED
INSTITUTE EM SNIPER RIFLE

Long range, high damage 2mm EC DRM rifle used mainly by Coursers and scouting synth troops.
RELEASEDINSTITUTE EM RIFLE

2mm EC assault rifle usualy carried by Coursers during assault missions were mobility and high armor penetration is required.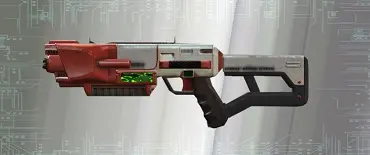 RELEASED
INSTITUTE PLASMA DEFENDER

Loosely based on prewar Colt designs but updated for the modern age and requirements of Institute operations, its compact, versitile and packs a punch.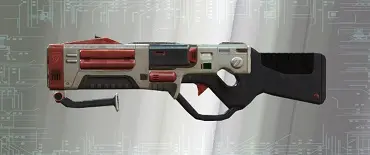 RELEASED -NEW SPINNING BARREL AND OTHER UPDATES INSTITUTE HEAVY ASSAULT LASER

The Institutes answer to the Gatling Laser, it is a heavy support and supression fire weapon with a huge ammo capacity.
*Uses heavy weapon skill*

Tier 4 level Biometric Secuirty:-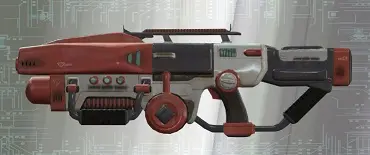 RELEASED
INSTITUTE HEAVY PLASMA INCINERATOR

Heavy support weapon with variable modes, including short range plasma flame thrower and mid range scatter automatic firing barrage, uses plasma cores to maintain a high fire rate with a large ammo capacity.
*Uses heavy weapon skill*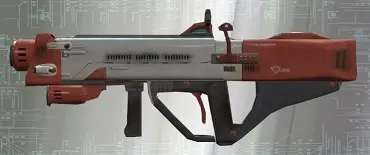 RELEASED-MAJOR UPDATE AND NEW AMMO MODES AND MESHED

INSTITUE ADAPTIVE LAUNCHER
A highly adaptive and versitile launcher capable of being modified to fire anything from 25mm grenades and all the way upto mininuke ammunition, comes with a built in guidance system for most ammo types.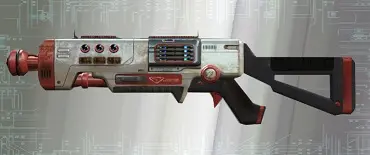 NEW
INSTITUTE LAER (Laser Assisted Electrical Rifle)

Strange and rare weapon, intell reports on the origins are mostly classified but some mention the phrase Big MT, extrmely effective against, powered armor, robotics and other electrical systems.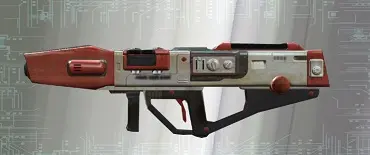 NEW
INSTITUTE ACCELERATOR CANNON

Powerful shoulder mounted particle cannon capable of extreme damage for sustained periods due to a large power pack of fusion cores or plasma cores.

UNIQUE WEAPONS:-

NEW
OLD INSTITUTE ADAPTIVE PISTOL

An extremly adaptable ballistic pistol gifted to Kellog years ago, although it is capable of firing almost any pistol sized capaliber from .32 all the way upto 12.7mm, he chose not to use it and prefered the reliablity of a standard prewar .44 revolver.
Rumour has it there is an upgrade in existnace locked away inside the Institute giving the weapon full automitic and giving it smart bullet tracking abilities also.
NEWINSTITUTE ACCELERATOR DRILL

An old drilling tool used by the Institute to dig into hardened rock during underground expansion.
Although the technology was later used to make the Accelerator Cannon this one is designed to do minimal damage to any substance not matching the density of certain rock types, although someone with the right skills could weaponise and upgrade it surely.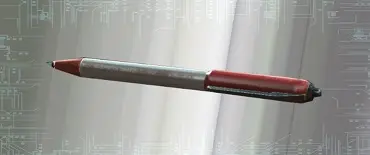 NEWJARDANI JOVONOVICH'S PEN

This looks like a normal pen but some say its previous owner killed many people with it, strangly seem to be able to take different types of ink that could in theory be very powerful!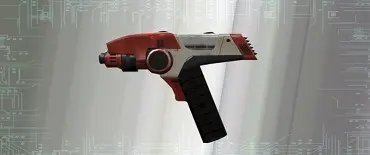 RELEASED
INSTITUTE EXPERIMENTAL PHASER PISTOL

A strange weapon whos design is extremely classified, while most rumours on the Advanced Systems team claim Zetans are involved, the only official documentation refers to a strange relay teleportation accident codenamed "Red Shirt Relay Incident".
JURY-RIGGED WEAPONS:- (Most Jury-Rigged have optional faction and gunner decals that can be applied)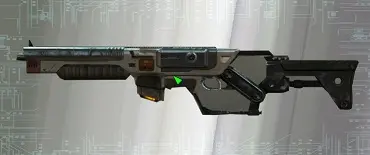 NEWJURY-RIGGED EM SNIPER

Salvaged version of the Institute EM Sniper
.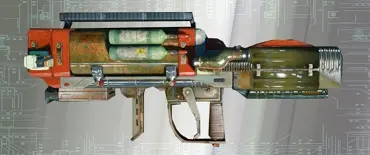 NEW
JURY-RIGGED ADAPTIVE LAUNCHER

Salvaged version of the Institute Adaptive Launcher
NEW
JURY-RIGGED PLASMA DEFENDER

Salvaged version of the Institute Defender.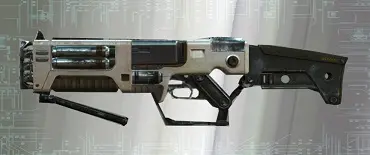 NEW
JURY-RIGGED HEAVY ASSAULT LASER

Salvaged version of the Institute Heavy Assault Laser.
*Uses Heavy Weapon Skill*
NEWJURY-RIGGED EM RIFLE

Salvaged version of the Institute EM Rifle.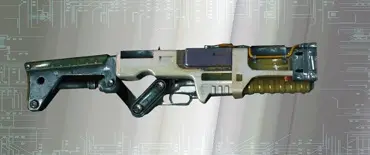 SEEN IN LOADED BASES
JURY-RIGGED AEW (Advanced Weapon System)

Salvaged Version of the older standard issue Institute rifle.




UNIQUE LOCATIONS:-



KNOWN ISSUES/STILL TO DO

The material swaps will show on weapons that can not use them like 10mm pistols, this is unavoidable to keep things as conflict free as possible.
Patch for the full version of the game and Daks Pulse Rifle,
Cyberout animation patch for the sword.
The insitute stealth boy is failing to enable stealth visuals on NPCs and player, working on a fix.

RECOMMENDED MOD TO GO WITH THIS
Institute Subversion, lets you make the institute have peace with other factions.



Credits/Thanks:

Bethesda for Fallout 4.
Crash codeblack for Munitions
Degenerate Dak and Onymaru for third person ML auto animation from the SMMG mod, https://www.nexusmods.com/fallout4/mods/59277
Theshinyhaxorus, Bwones, Hitman47101,  p90 mod animation and reload Sounds from New World Interactive who allow asset use in mods https://www.nexusmods.com/fallout4/mods/2287
JViole for massive help implimenting cstom Stealthboy animations and general help and feedback
Diacte, Ophelia, Cadaver for animation fixes on p90 nifskope issues, animation help and general help and feedback
Alexinator for inspiration and nifskope atribte help for stff like LAER and Defender.
Jkruse, Pigness for Atribute help and General feedback.
LeahThenknown, Dak, ZALSON, Gek2win, Gry, Spadey, Scan, Marthie, Alpa, PInedog, Eytaeb, Bakalite, Pizza, Noday Wetharmonia and many many more members of Daks discord server for helpfull ideas and feedback
Nartaga for findg misc item fix.
DrTemptragon for redoing the load screen text.

Apologies if I missed any one, its a long list to remeber all.