File information
Created by
RogueCyborg
About this mod
Inter-realities Cafeteria, Over-neonized. Cyberpunk/Synthwave style.
Mainly a Screenshoting area. Enjoy!
Requirements

Permissions and credits

First of all:
READ THE REQUIREMENTS SECTION
BEFORE ASKING ME ANY QUESTIONS!!!



Some Decoration Requirements:
- CREAtiveClutter
- HZS Easy Homebuilder and Working Double Beds
- CWSS Redux
are not avaliable here anymore :/
- pity, but I hope you have them in your load order.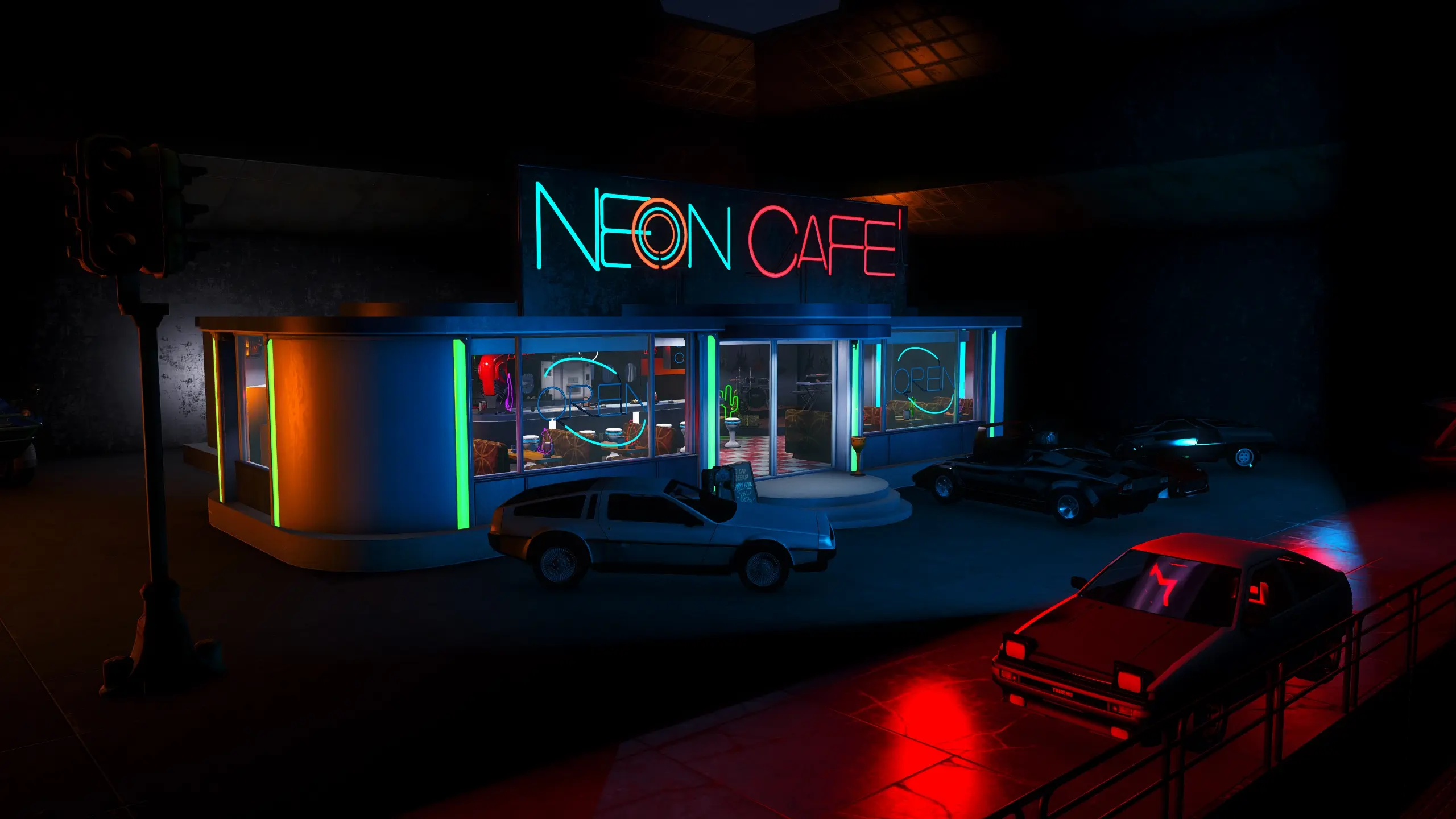 Neon Café

Inter-realities area.
Free-zone.
- Like Cafe of Broken Dreams :P
Everyone can stop by and take a breathe.

Once it was my Discord Exclusive,
but I decided to share it here.

Basically it has no use as a Settlement.
It's more a Screenshoting background.
- A cool one.
I think someone will surely find some good use for it.

Building itself is a construction marvel,
same as my Villa Ambra :D
I've put much love and passion in creating it!

It's located for importing at Spectacle Island
- but being a 'Background Structure', it's secluded from outside world.
It only uses a Workshop Area on the island.

Oh, there is a working light system in the Cafe:



1. Main Neon/Stage Area

2. Kitchen/Back Rooms
3.Bar
4. Entrance
5. Hall
6. Toilet

- it has flaws...
- but it generally works.






Enjoy!