File information
Created by
jkruse05
About this mod
The Marksman's Mistress. You'll want to cheat on your other guns. A powerful, unique Gauss pistol tied to a quest.
Requirements

Permissions and credits

Mirrors

Changelogs

Donations
---See Through Scopes Patch now available, see Updates---
Now available for New Vegas
, thanks to
RadioAM
.
The Marksman's Mistress. You'll want to cheat on your other guns. A powerful, unique Gauss pistol with a quest to acquire upgrade parts.
Lore
The Marksman's Mistress was designed by Aurora Cruz, a member of the Corvega design team, to be given away as part of a Corvega sales promotional. Only ten were made, and distributed to winners during the summer of 2077. The drawing was highly suspect, with several wealthy, unknown, or legally ineligible names on the winners' list.
Features
-A new Gauss Pistol with vibes to match classic cars.
-3 Barrel/Capacitor options
-3 Muzzle options
-3 Sight options
-2 Magazine options
- Timed charge, similar to the vanilla laser's sniper barrel, with lights to indicate readiness
- Advancement based on a simple quest
Updates
November 27, 2021
Initial Release

December 6, 2021
See Through Scopes Patch Release
-patch is an .esl-flagged .esp, so it won't count extra against the plugin limit.
-Requires the base See Through Scopes mod, just make sure you have some version of "3dscopes.esp"
-Load after 3dscopes.esp and MarksmansMistress.esp
-The new Combat Scope attachment is placed with the regular scope
.
Notes
-Base damage at 90. However, it takes three seconds to charge to that point. Any shots taken before full charge will only deal 1/3 of the full power, and reset the charge timer. It also has the Instigating legendary perk, meaning more damage on an undamaged enemy. Here's how it all works out:
Charged shot vs. undamaged enemy = 180
Charged shot vs damaged enemy = 90
uncharged shot vs undamaged enemy = 60
uncharged shot vs damaged enemy = 30
This comes out to be similar damage to a Plasma Gun, and a bit less than a Gauss Rifle, with the same legendary perk.
The Mistress is a strategic weapon, forcing you to constantly think about how you're going to use it and in which order to take your shots.
Quest Notes:
Credits
jkruse05
Also massive thanks to captain-cold-muddy,
Fliteska
,
gmoi6
, and
Pig-CSEP
 for their help and advice on this one. I did a lot of new things, from the charging lights, to the quest, to the animated electricity, and their input was invaluable.
Compatibility
There should be no compatibility issues.
Known Issues
None.
Consoles

Xbox

(Textures reduced to 1024)

Xbox STS Patch

Donations

Any donations will be set aside to help fund a new PC (I'm currently on a
960ssc and an i5-2500) so I can do this for Starfield, and/or Substance
Painter to improve my work. Thanks in advance to anyone who values my
creations enough to send financial support.


My Other Mods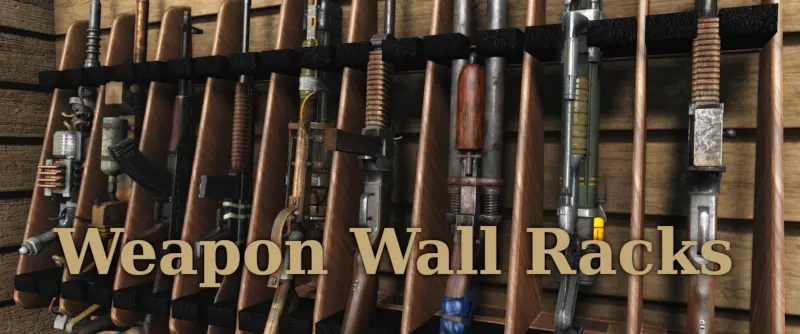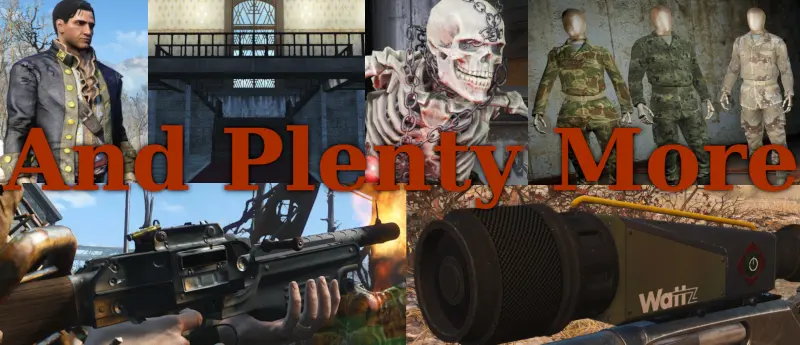 Mods I Worked On