About this mod
This mod adds 5 Institute Pip-Boy themes to the armor workbench.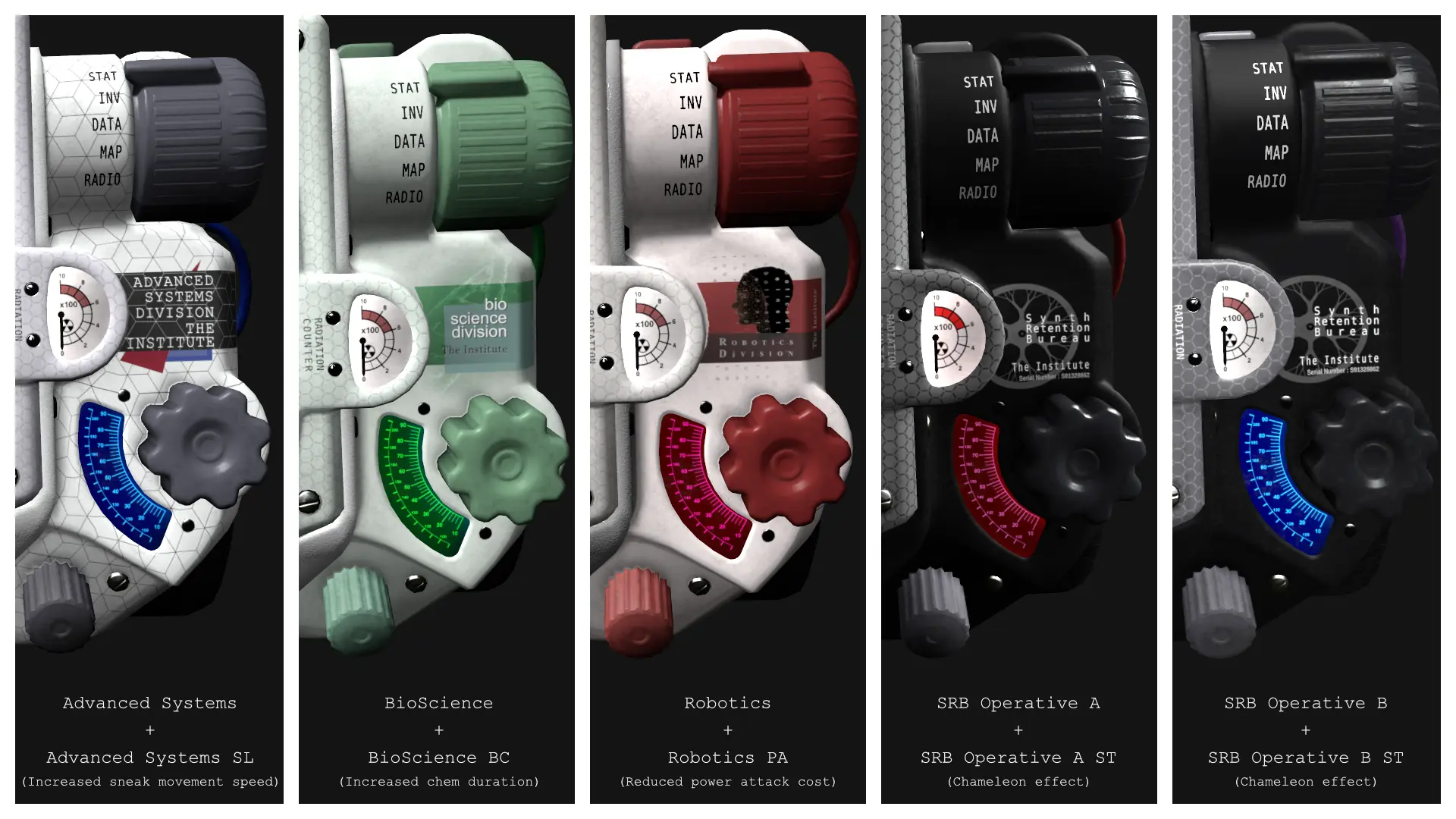 DL's Institute Pip-Boy Collection contains 5 themes in 2 tiers.

The basic ones are available as soon as the game starts.  The higher tier versions of each come with extra effect (perks needed).

Advanced Systems SL (Gives "Sleek" effect, improves sneak movement speed by 10 %)
BioScience BC (Gives BioComm effect, boosting chem duration by 20 %)
Robotics PA (reduces power attack cost)
Operative A ST (Gives "Chameleon" effect)
Operative B ST (Gives "Chameleon" effect)

They all come with Intelligence +2 bonus (faster hacking, +6 % xp).

The themes are swappable at armor crafting bench.