About this mod
GunGS 10mm - a sci-fi / Cyberpunk style pistol.
Requirements

Permissions and credits

Mirrors

Changelogs

Donations

I present to you «GunGS 10mm» - a sci-fi / Cyberpunk style pistol. He is automatic and single firing. This is my first modification and I've been working for a long time to create it, hope you will enjoy it. The mod does not replace vanilla 10mm gun.

Use the Nexus Mod Manager to install or uninstall my mod.
Or extract files to Fallout 4 folder.

1.The Commonwealth version is sold by the weapon dealers, or dropped as a loot from enemies.
[Please note: If gun traders don't have the GunGS, sit and wait nearby for 24 hours and their inventory should refresh.]
2. Can be found in Diamond City on the left from Arthuro.

3. you can cheat by typing - help gungs 4
to get the ID, followed by
player.additem XXXXXXXX 1 where X is the item ID. 

Damage:        35
Ammo:           10mm
Rate of fire:    66
Range:            83
Accuracy:       60
Weight:           2.3
Cost:               340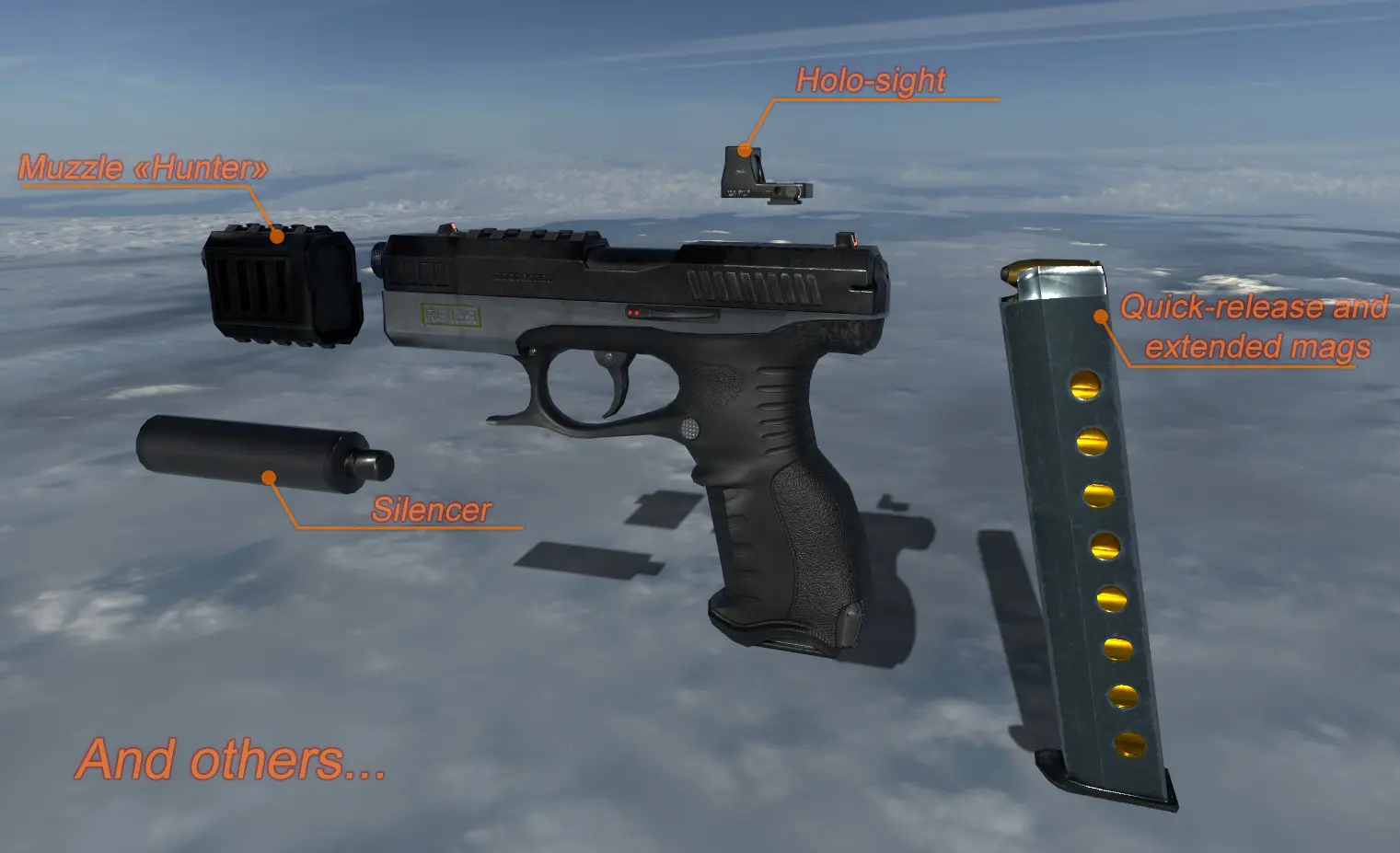 Receivers:
x3 Automatic fire receivers
x3 Single fire receivers
Barrels:
Grips:
Gun's magazines:
x3 Standart Mag
x3 Quick-release Mag
Ammo conversion:
10-mm type
.38 Caliber
.45 Caliber
Sights:
x4 Glow iron sights
x1 Standard sight
x1 Holo sight
Muzzles:
x1 Muzzle "Hunter"
x1 Silencer
Skins:
x10 different skins








Allows you to side aiming as in the video below.
To use you need to download F4SE and Mod Configuration Menu. 
To change the aiming mode you need to set any button you like, then press this button while not aiming.
You can also lower any weapon (animation).
[note: Don't try to assign side aiming on button, which is already binded to something.]