File information
Created by
Xazomn
About this mod
Complete Creatures Overhaul HQ & Unique realistic Textures. All created with Photo resources & hand painted.
Permissions and credits

Translations

Changelogs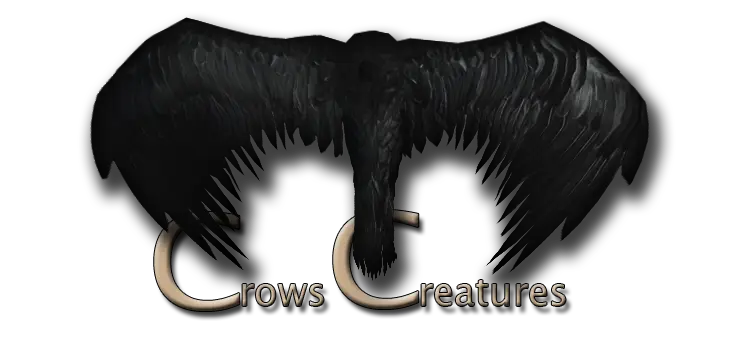 C&C got a Fo-Mod Installer. No more single downloads  easier to choose your preferences.
------------------------------------------------------------------------------------------------------------------------
- Questions about changes to the meshes or animations. I can't and I won't do that because I always have to ask someone else for help. And also because this is just a texture overhaul.
- I started with the crows because I found them so dull and very shiny. This is how this mod started from 1 simple texture to almost a complete creature overhaul for Fallout 4
- All textures are created with real photo resources & paint work to get them realistic as possible.
- Why this mod using an esp file? Some creatures like the Radstags , vanilla using one texture file for the male,female & faun. I created for all three of them their own texture file. You need the esp file to let it work.
-Crows & Creatures is still a WIP
- This is still a WIP & got still some creatures i need to do. Also want to work on the Normal Textures or Specular textures. Such as shine in the eyes that is really reflected on the eye and not on the texture it self.
- I'm not going to make Fo-Mod for every creature I finish. They will be in the optional section of my Mod page,until I have a large number of creatures.
- Isn't fun for me, no fun for you, to keep your Fo-Mod up to date. Your choice if you add the animals separately or wait for a Fo-Mod update.
- Questions about BS2 files: I don't create a BS2 files until this mod is in its final stage. Until then you have to  do with loose files.
 Compatible:
Radiant Birds:
 By
Indipindi

Unique NPCs - Creatures and Monsters of the Commonwealth

(without replacing any vanilla textures)
By
Thirdstorm
Credits:
- The Gatorclaw:
Gatorclaws Revamped
By 
Hopper31
- Thanks to
andrey4791
, i could make the seagullskin seamless.
Created an obj file for adobe without the feathers that stick out of the body. That way i could make the texture seamless.
All the creatures that exist:
(Done - Not Done)
Commonwealth
- Alien
- Bloatfly
- Brahmin
- Cat
- Crow
- Deathclaw
- Dogmeat
- Feral Ghoul
- FEV Hound
- Gorilla
- Mirelurk
- Mirelurk Hunter
- Mirelurk King
- Mirelurk Queen
- Molerat
- Mosquito
- Radroach
- Radscorpion
- Radstag
- Stingwing
- Vicious Dog
- YaoGuai
- Seagull
Far Harbour - DLC
- Angler
- Feral Ghoul
- Gulper
- Hermit
- Mutated Wolf
- RadChicken
- Rad Rabbit
- Radstag Ghoul
- The Deep One
- Though Mirelurk
- YouguaiGhoul
Nuka World - DLC
- Brahmiluff
- Cave Cricket
- Bloodworm
- Gatorclaw 
- Gorilla
- NukaGlowVariants
- Nukalurks
- Rad Ant
- RadGazelle
- Rad Gorilla
- RadRat
Install:
This is NMM friendly
But if you can not wait for FoMod Updates and don't whant your NMM cluttered:
Place the texture & Meshes or any other folder like Materials or props, into your Data folder of your game
Crows Featured by 
Gundamzeppelin
Crows & Creatures Featured by
Vatiwah
THIS UPLOAD IS NOT RESOURCE MATERIAL.
No one may assign, directly or indirectly, all or part of my creative
rights or obligations to other modders without our written consent.