img 3 loading...
img 4 loading...
img 5 loading...
img 6 loading...
img 7 loading...
img 8 loading...
img 9 loading...
img 10 loading...
img 11 loading...
img 12 loading...
img 13 loading...
img 14 loading...
img 15 loading...
img 16 loading...
img 17 loading...
img 18 loading...
img 19 loading...
img 20 loading...
img 21 loading...
img 22 loading...
Description
Last updated at 6:31, 24 Aug 2014 Uploaded at 10:26, 26 Apr 2014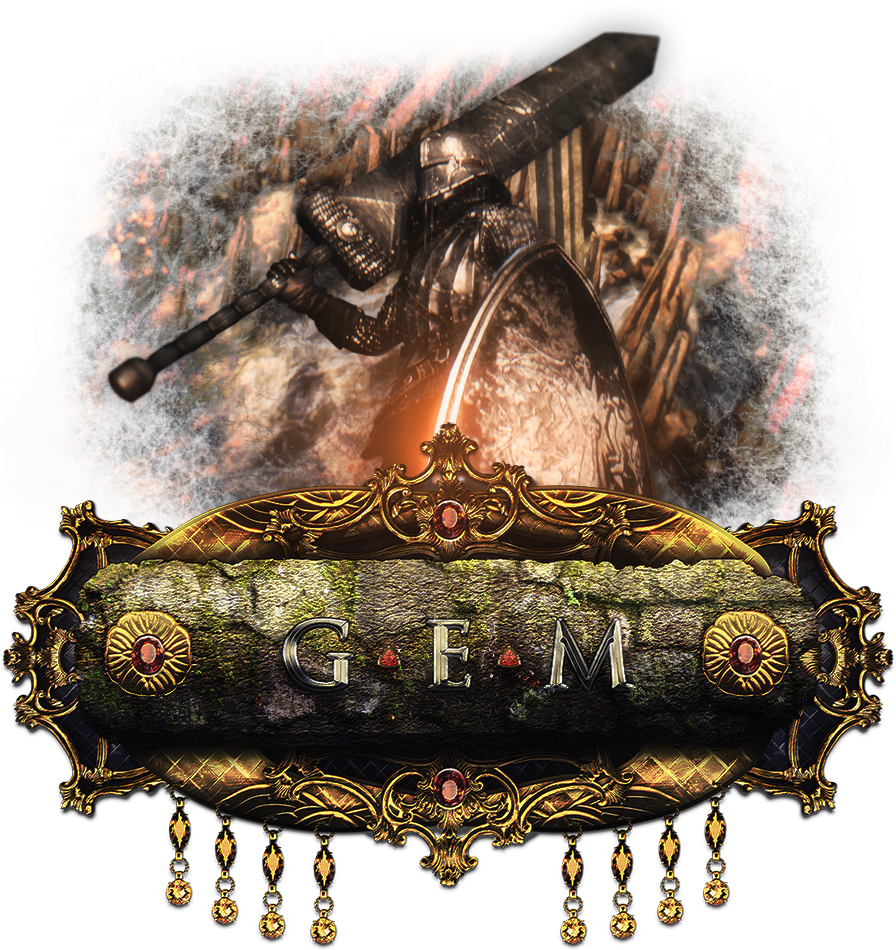 GEM - Graphics Enhancement Mod
is a new shader collection (
GEM
) and a new injector (
GEMFX
) I implemented which also uses the SweetFX shader stack 1.5.1 and is inspired by SweetFX/Enbseries to improve the look of various games.
The GEM is developed for all those that seek for a stable & mature atmosphere that brings a new challenge to their DSII.

There are several reasons that can cause a crash. Typical injector conflicts are discussed HERE
GEM is build to
work best with GeDoSaTo and ENB
GEM+GeDoSaTo instructions
GEM
Download GEM from
FILES section
above or visit
www.gem-fx.tk
(not the latest version there but 1.0)
Click the Dark Souls 2 banner in the Projects section.
GeDoSaTo
Direct Link
make sure to open GeDoSaTo.ini and set "enablePostprocessing" to false
I made changes to GeDoSaTo's general settings, bloom and DoF featuring low/high DoF versions.
(last compatibility check to GeDoSaTo version from 24.08.2014)
LowDoF
(drop the files into your GeDoSaTo folder)
MyGDSTLowDoFSettings
HighDoF
(drop the files into your GeDoSaTo folder)
MyGDSTHighDoFSettings
GEM+ENB instructions
You can find the instructions under the DSII-GEMvXX-ENB-HD file in the FILES section above.
Be aware that ENB for DSII is yet in development and can cause some artifacts like flickering of AO.

necessary files to delete
(to disable the mod)
optional files to delete
(all installed files)
d3d9.dll
GEM_Readme.txt, SweetFX_Readme.txt
GEM_settings.txt, SweetFX_settings.txt
SweetFX

In addition to the common
SweetFX_settings.txt
GEM offers the
GEM_settings.txt
to adjust the new features that come with GEM.
Two things you can try if having performance problems
Turn off DoF in GeDoSaTo.ini.
Set ExpEffects in GEM_settings.txt to 0
Ingame Key-Toggles
pause-key to reload GEM
scroll-lock to toggle GEM
K-key to enable edge blur (set GBlur to 1 first in GEM_settings.txt)
F11 to disable expensive dynamic lightning effects (some might find them annoying)

Streaming
OBS works if you capture the monitor instead of the game.
Screenshots
MSI Afterburner works.
Steam Screenshots work but do not capture all effects.

GEMFX
->LuciferHawk, Boulotaur2024, icelaglace, Matso, Boris
GeDoSaTe
->Durante
SweetFX
->CeeJay.dk
ENB
->Boris/ENBSeries
ENBPresetInspiration
->Wickfut, JARRRNO
GEMNexusArtDesign
->WASasquatch