Description
Last updated at 3:05, 24 Sep 2017 Uploaded at 8:19, 30 Apr 2017
784 Dragons (from 14 in vanilla game)
Greatly enhanced visual diversity
Using no external resources
Extremely Compatible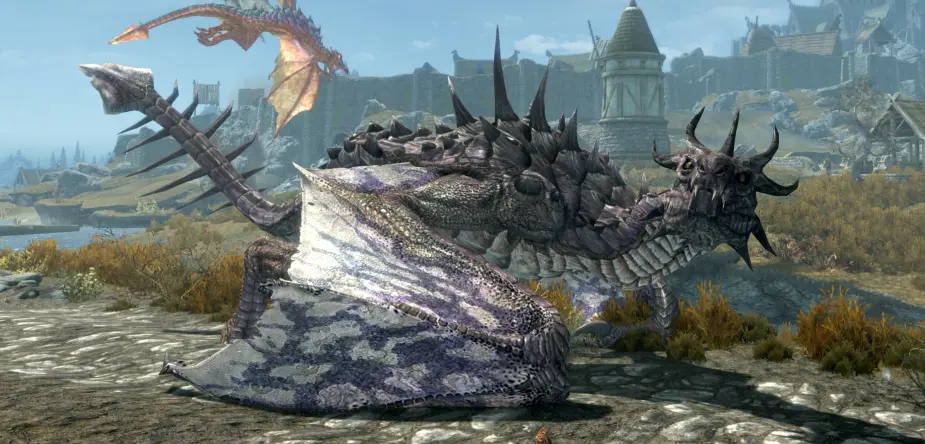 Splendor at 8:26

Splendor with Artistic Skyrim Overhaul
I originally wanted to design this mod for PS4 users since they can't have DDC; however, it turned out really great even for PC.
By recombining all dragon models and textures included in the vanilla game and DLCs, I was able to make 56 unique model-texture combos.
Multiply that by 2 breath types (fire and frost) and 7 levels of strength, this maximizes variety while sticking entirely to vanilla mechanics and resources.
Best of all, it's:
100% compatible with any mod that alters the strength/abilities of vanilla dragons.
100% compatible with retextures of vanilla dragons.
100% compatible with Diverse Dragons Collection SE.
Technical
Requirements, Installation & Compatibility
Naming/Strength
Recommended Files:
BELLYACHE'S HD DRAGON REPLACER PACK (seen in screenshots)
DIVERSE DRAGONS COLLECTION SE
My Mods:





Also on Skyrim Legendary Edition!