File information
Created by
Maverick11 - Kojak747
About this mod
Helsmyrr is a lore friendly village with some of the best views in Skyrim
Requirements

Permissions and credits

Translations

Changelogs

HELSMYRR VILLAGE SSE
Is life getting you down? Are you fed up of the constant fighting between the Imperials and the Stormcloaks? Had enough of all the destruction that's ravaging these beautiful lands? Then Helsmyrr is for you.  Come and get away from all the noise, and clear your mind, with the best views in the Rift, at Skyrims hidden gem, Helsmyrr.
This small walled village sits on top of a hill in the Rift and has some of the best views in Skyrim.  At its heart, is a small lake and it's sparkling waters will refresh your mind, body and soul.  Helsmyrr is a romantic, lovely place, with shady arbours and benches where you can sit back and enjoy the scenery and give yourself space to relax and unwind.
Our pretty village is well stocked with your basic essentials from our General Store and provide ample supplies of lumber, fur and meat, with direct trade lines with Riften and Shor's Stone. Our more refined shops include an apothecary, blacksmith and stables.
The towns Inn has nightly entertainment with a special room for you to rent and enjoy your stay. Here you can enjoy the company of the locals who visit here most evenings.  You can also find two friendly folk, of refined nature, who will accompany you further on your travels through Skyrim.
Whilst the towns inhabitants have a busy schedule, they also enjoy the benefits of Helsmyrr, and are more than happy to share their love of Helsmyrr with you. They can often seen taking in the fresh air and enjoying the views, after all they are the best in Skyrim.
Helsmyrr is under the Jurisdiction of Laila Law-Giver, the Jarl of Riften, and Helsmyrr has its own prison.  The village is strongly fortified and is a promising place for the Sons Of Skyrim to expand their influence. The Scholars Guild is a well stocked treasure trove of knowledge, and aspiring mages will find great solace in the place.  Helsmyrr is also part of the radiant quest system and the Companions and Thieves guild can send you here on quests.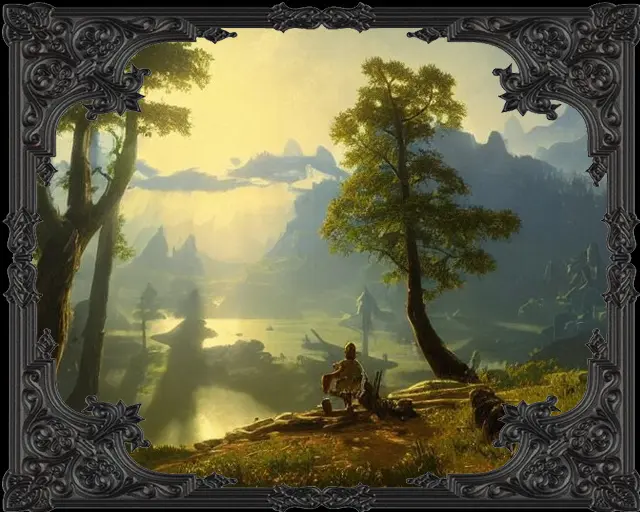 SUPPORT
Helsmyrr was originally
created on Classic
by
Maverick
, and is from the same author as
Ebonvale
.  He worked hard on creating an interesting mod, providing something different from your usual Skyrim experience. He had plans to add more content, which may or may not happen in the future, in the meantime I am looking after this SSE port.  However, due to IRL commitments, I am unable to answer your questions, but please leave your comments in the posts section and I might include some, in future updates.
CHANGES
PATCHES AND PERMISSIONS
I am unable to make patches due to lack of time, but if you want to make some, please go ahead, on condition you make this mod a master file requirement, and credit myself and Maverick. 
Please include this mod and our other files in any Nexus collections, Wabbajack lists, so long as you credit myself and Maverick
See permissions tab for more info.
COMPATIBILITY
Helsmyrr covers a lot of territory, a lot of territory left untouched by modders.  There are few mods that conflict with the location, but
Tanners Ridge Tree House, Castle Revelhost and Dragon Tree Temple are listed as incompatible
.
LOCATION
Head to Redwater Den then look up to the left, you will see the steps.  Alternatively you can approach Helsmyrr from The Rift Hold Outpost.
Map view here
SETUP
Re-run your grass cache otherwise you might experience buried terrain and statics.
MODS USED IN SCREENSHOTS
Skies Above ENB (my own WIP ENB)
Water For ENB
Majestic Mountains
Really Blended Roads
Happy Little Trees - Patches
VIDEOS

CREDITS AND THANKS
Credits to
Maverick11
for the
original mod
and the mod page inspiration.
See the Credits tab for further Credits information.
Thanks to all the people who have supported me here on Nexus, Discord, Reddit, Patreon and Kofi, your help and support means a lot to me.
Special thanks to Maverick for letting me upload this SSE port.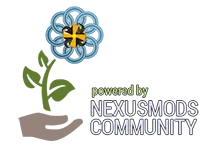 CLICK BELOW FOR MY OTHER MODS