File information
Created by
CinnaMewRoll
About this mod
Simple plugin that animates the player character's face to open their mouth when swinging a weapon or taking damage, and some extra features.
Requirements

Permissions and credits

Translations

Changelogs
Translations of this mod are highly encouraged!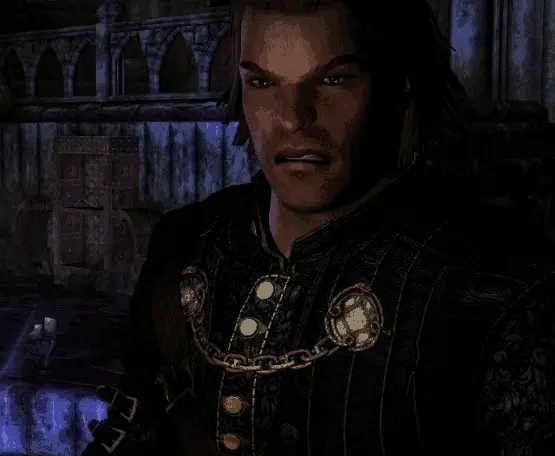 I know there's a handful of other instances where the player character would move their lips (such as shouting, running out of stamina or emerging from water), but I've always thought it was weird that, despite emitting a cry of pain, they would never really open their mouth upon taking a hit or swinging a weapon like they were some kind of ventriloquist, so this mod aims to fill that gap and add this small detail. Upon loading this plugin, the ability gets added to the player, but will be hidden from your active magic effects menu.
As I worked on update V3.0, I came to realize why Bethesda left out the player being able to lipsync when attacking or getting hit, and I'm pretty sure it was to prevent the player from getting stuck with a grumpy face, which was a common issue in Oblivion.
Finally this mod comes with a new MCM menu with toggleable features, some new and optional features that consist of the player character playing randomized lip animations under given circumstances. This mod also comes with patches for Become a Bard/Bards Reborn, they simply switch on a certain global to enable fake lipsyncing while playing certain songs.
I practically made this mod to make the player character play facial animations under a few more conditions which I thought that 
Conditional Expressions
 lacked, just to complete it somehow.
The plugin is ESL-flagged.
Each time you update, I recommend going to the mod configuration menu and disable then re-enable this mod, that should refresh the ability's script.
A few features in this mod require MFG Fix to work!

Should you enable "In-Dialogue Lip Movements" (AKA the fake lipsyncing) in the MCM, I can recommend the following mods:
Alternate Conversation Camera
 and 
Dragonborn Voice Over
Other recommended mods:
True Directional Movement
 (To be able to see the lipsyncing better in combat)
PC Head Tracking
 (You can set your character's voice type to a different vanilla one)
Monster Facial Animation
 (There is an option in the MCM of Open Your Mouth that allows werebeasts' and vampire lords' mouth to animate when swiping or taking damage.)
Manual installation:
Download the archive, open it in some zip program and extract the Data folder to your Skyrim SE directory (such as C:\Program Files (x86)\Steam\steamapps\common\Skyrim Special Edition), then you enable the PCCombatLipsync.esp plugin in a mod manager of your choice, including the Skyrim SE Launcher, or Wrye Bash.
Make sure you do a clean save when you upgrade the mod.
To be on the safe side, you might as well want to download 
FallrimTools
, open your latest savefile and clear all the script instances from my plugin.
New video:
My old showcase video of this mod:
Other small features in later updates: