File information
Created by
son6of6tredis
About this mod
04/2023 BIG UPDATE
TL:DR, This mod adds twelve unique Oblivion Gate ruins throughout Skyrim.
Requirements

Permissions and credits

Donations
I've always found it quite strange that there are no repercussions from the massive Oblivion Crisis in the Skyrim landscape. I decided to fix that.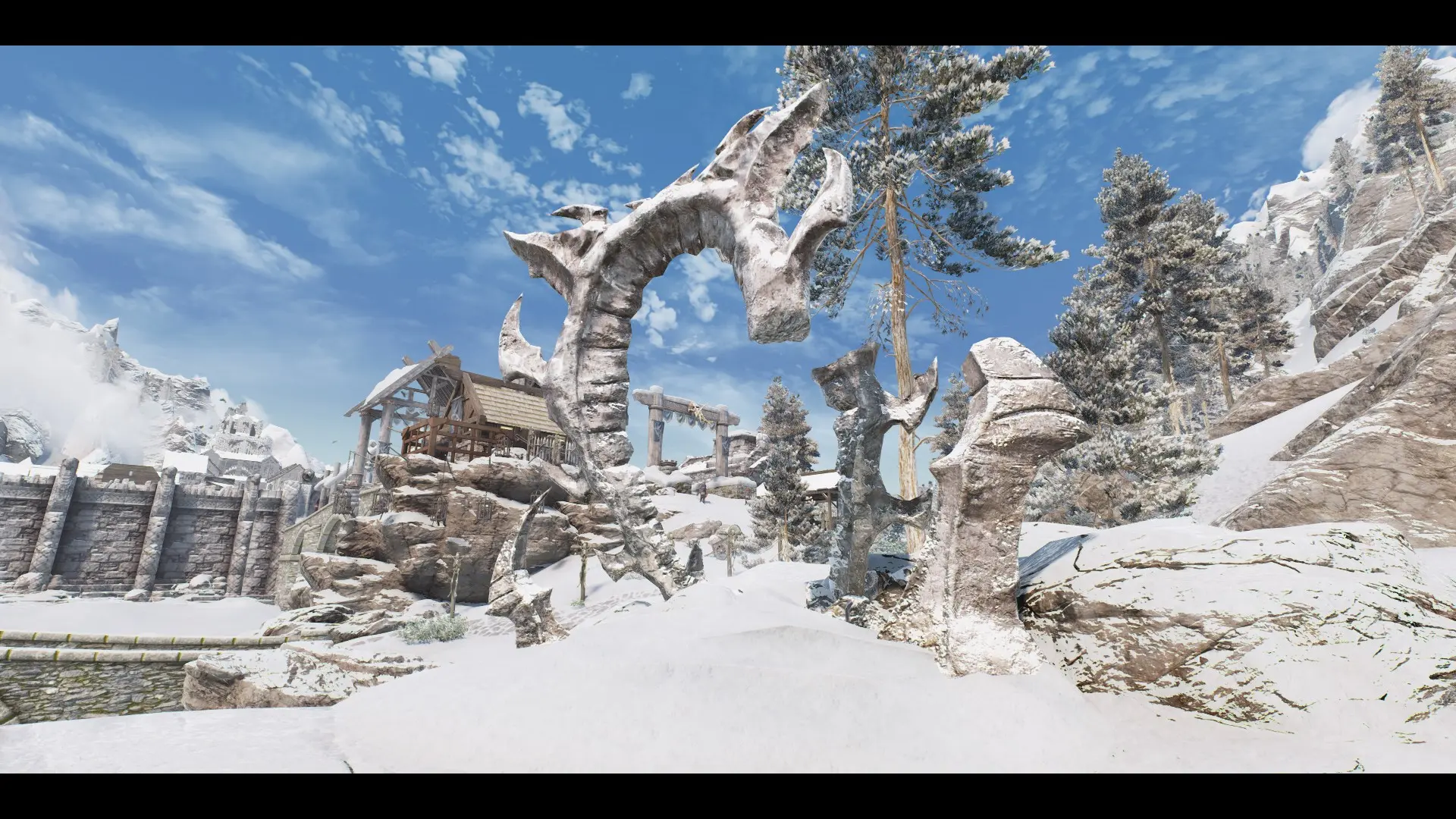 AE Update to v5.0!
New fixed higher-poly models.
New LODs, DynDoLod compatible.
Locations are more unique.
Removed Oblivion Gate in Mehrunes Dagon Shrine to be compatible with Ryn's Mehrunes Dagon's Shrine by Ryn. (MUST put updated version of my mod AFTER Ryn mod and rewrite files.)
What does it do:
This mod is an excellent addition to the game for those who want to explore the world of Skyrim in a new and exciting way. With twelve unique Oblivion Gate ruins to explore, players can enjoy the beauty and mystery of each location without the pressure of quests or objectives.
The purpose of the mod is to enhance the landscape of Skyrim by introducing new and abandoned structures to explore.
This one doesn't come with any quests or objectives, making it the perfect option for those who want to simply explore and immerse themselves in the game's world.
Players can visit each ruin and take in the unique atmosphere and design of each location. The mod adds variety to the game.
The 12 Oblivion Gate ruins added by the mod are located in various parts of Skyrim and have different themes, ranging from spooky and eerie to abandoned and mysterious.

RequirementsCompatibility
As far as I know, it's pretty much compatible with many mods. If some mods are conflicting with this - let me know. I'll brb to upload a patch asap.
Tested so far with:
COTN series - compatible
JK's Skyrim - compatible

Heavy Burns review for old version 3.0:About:
This mod was released quite a long time ago and was not supported by me in any way. I certainly read the reviews and bug reports, but I never had the time to install Skyrim again and make the fixes. For that I apologize.
This time I rechecked all the locations through SSEedit, made USSEP forwards, fixed and updated the models by making some from scratch again. Really hope everything works well for you.
If you really enjoy my work, you can support me here: 
https://boosty.to/s6o6t

Also check out my other mods:

s6o6t LOREfriendly - Ancient Falmer Armor AE
s6o6t LOREfriendly - Volkihar Lord Armor AECredits:My wife Elizabeth
, without whom I would not continue to do modding from time to time.
My father
, who showed me how to work with a computer when I was 7 years old.
Bethesda softworks
 for creating The Elder Scrolls series.

And thank you so much for downloading and supporting me!