File information
Created by
ak0d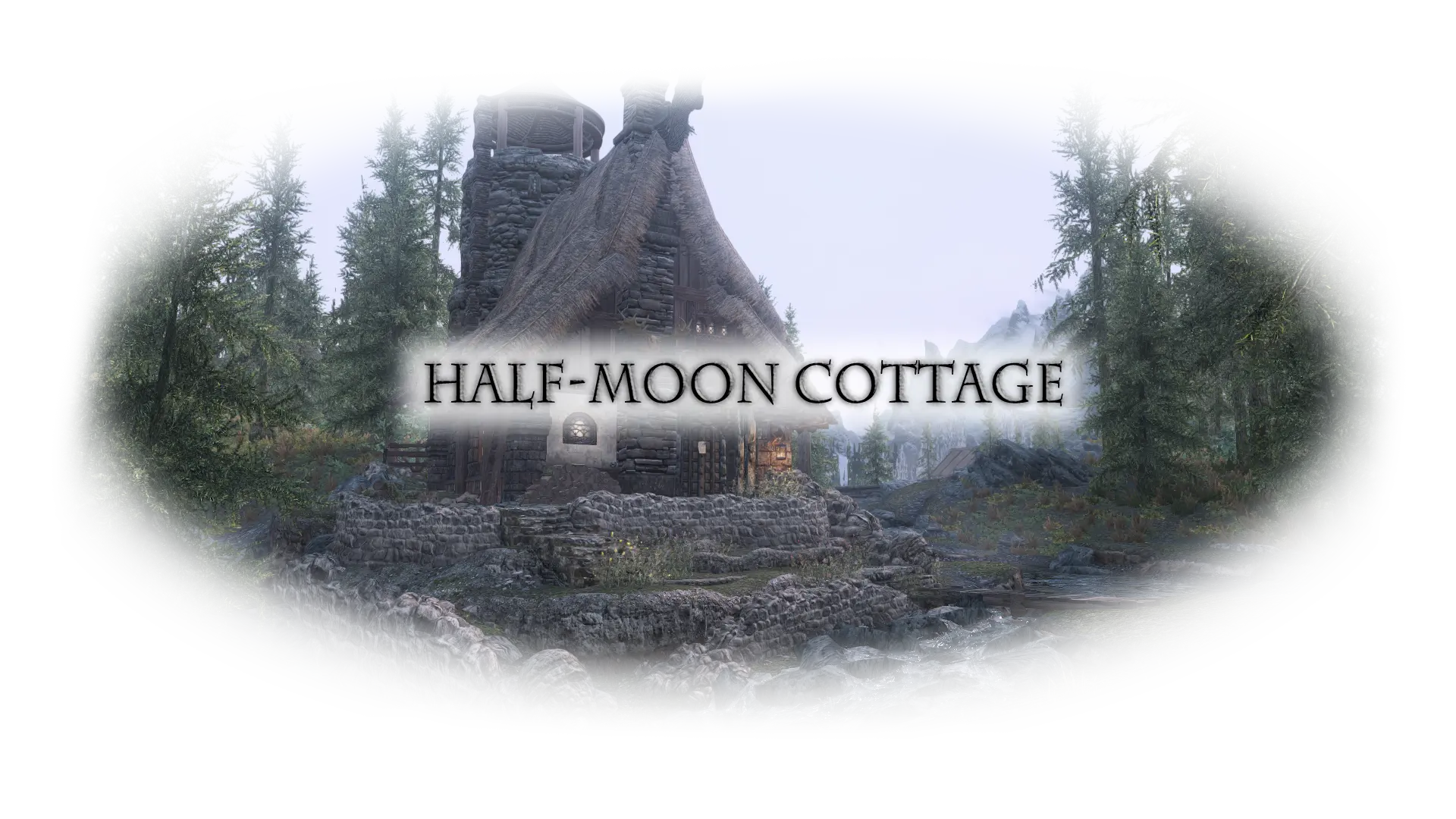 Half-Moon Cottage is a cosy home situated between Half-Moon Mill and the Alchemist's Camp. Facilities include
alchemy
,
enchanting
,
smithing
,
sharpening
,
tempering
,
cooking
, and
woodcutting
.
It consists of two floors connected with a stonework tower with a viewpoint at the top. There is a trapdoor next to the wood chopping block, leading to a cellar that contains the smithing stations. In the standard version, there are also chickens behind the house.
You'll have to get the key from Hern's house.
I recommend using mesh replacers, it really makes the house shine. But it's still nice with vanilla assets: see screenshots.
If you like this mod, check my others.
Compatibility
It'snow compatible with Drengin's
Half Moon Creek
, make sure to download the correct version of this mod.
Definitely re-run DynDOLOD after installing this, since I disabled a tree/added a house that you might want to be able to see from a distance (although, with all the trees around, you could probably get away with not using DynDOLOD, as the house is still nicely visible from Half-Moon Mill without it).
Installation
As usual. As said above, consider re-running DynDOLOD after installing this if you use it.
Changelog
1.4b - New version made specifically for use with Drengin's Half Moon Creek mod.
1.4 - Minor text fix.
1.3 - Navmesh fixes
1.2 - Fixed water seam nearby plus other minor adjustments.
1.1 - Deleted a stray static.
Credits
Thanks to /tesg/ for their help with testing
Edhildil for the ski and ski pole models

Lolicept Resources

Stroti's Ovens

Kelretu's Resources

New Beddings

Elianora's Extra Resources

Cyphe's Hanging Mage Satchels