File information
Created by
Retrospect
About this mod
Experience realistic movement like never seen before with enhanced behaviors allowing for proper direction transitions, momentum stop, and much more!
Requirements

Permissions and credits

Changelogs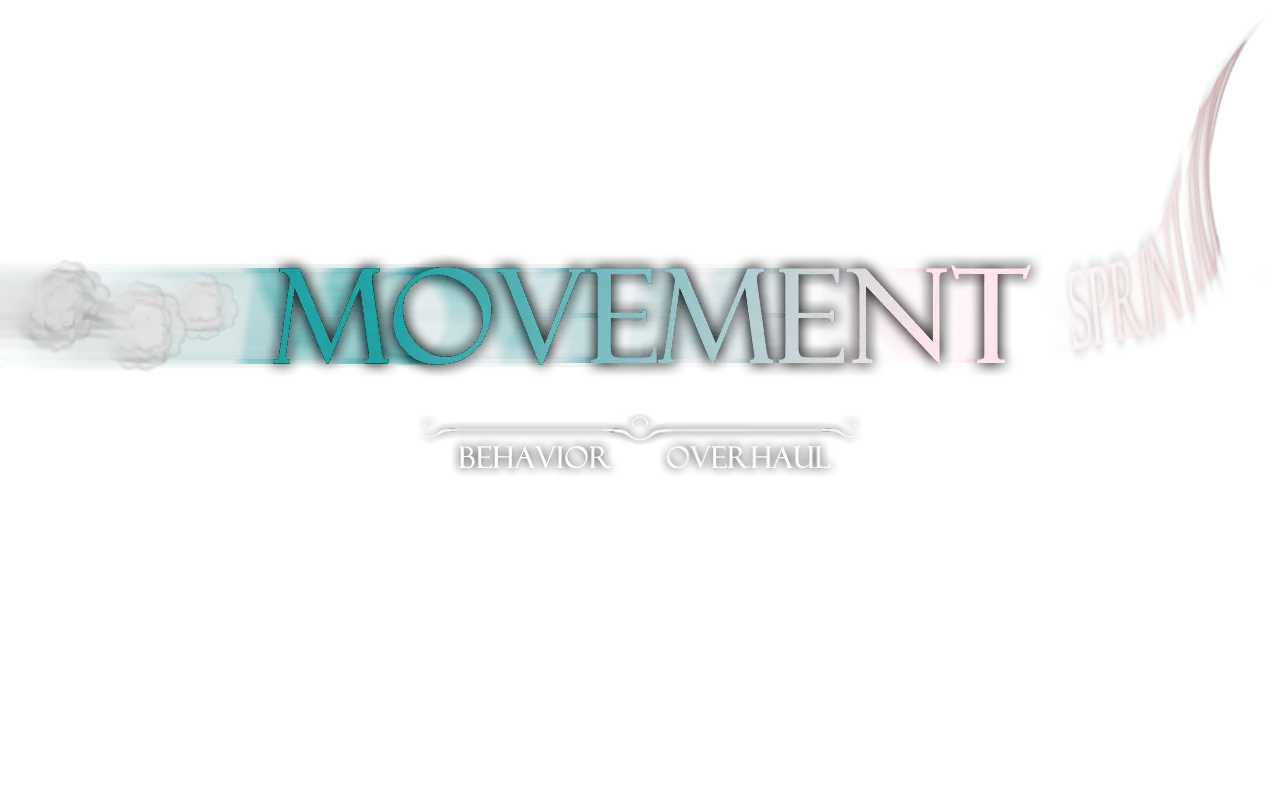 Showcase:
Features:
Immersive transitioning behavior added to running movement when switching to the opposite direction for both weapon drawn/sheathed
Realistic stopping behavior added to the end of sprinting to apply in various scenarios (e.g., idled, unsheathed, shield charge)
New unique crouch sliding animation as an additional alternative to the Sneak Skill Tree's "silent roll" mechanic
Compliments speed change mods and other movement related mods (such as Classic Sprinting Redone)
Fitting animations designed for all weapon types/magic casting to transition to during added behavior
Incorporates dservant's procedural leaning mechanic with adjusted values and slight formulaic changes
Minute changes to behavior values for movement types
Recommended .ini edits for more responsive movement
Compatibility with other behavior mods through Nemesis patch
Available for both SE and LE versions
Install/Uninstall:
Install with your preferred mod manager and follow instructions in the FOMOD.
Uninstall with your mod manager.
Compatibility:
*Most other behavior mods should be fully compatible once patched with Nemesis Engine
Note:
Special thanks to Project New Reign server members for all the support and AiElias for the thorough testing of the mod!