File information
Created by
Deserter X - dianka33
About this mod
A new craftable light ebony armor accompanied by a unique crossbow and bolts.
Requirements

Permissions and credits

Translations

Turkish
Russian
Portuguese
French

Changelogs

Donations




Long ago, the Harbinger Terrfyg pledged the Companions' services to the Daedric Prince Hircine in exchange for great power. Since then, the witches of Glenmoril Coven started the Companions down a path that is neither cursed or blessed. Time passed, and in the Fourth Era, Kodlak Whitemane started researching the curse, he learned of a certain woman that hated Hagravens for killing her family. She had crafted an unique armor that gave her an advantage against the foul creatures. The armor itself was long gone, but by searching her hometown, Kodlak found her journal. Using her notes (and unwillingly asking for help from mages), he was finally able to replicate the steps necessary to make it, and kept the manual close, waiting for someone worthy enough to unleash that power against the ones who cursed the Companions he loved so much.



~ Gabrielpds93 ~              



CBBE versions of DX armors by Docteure & Jeir



If it's not there yet it will be available in the near future :)


You can find the crafting manual inside Jorrvaskr.






Many thanks to all my Patrons for their continuing support, help, ideas
and encouragement to make the armors better and more complicated.

Without you none of this would have been possible, thank you so much guys!









A new craftable light ebony armor accompanied by a unique crossbow and bolts.

The armor has similar stats with Dragonscale.
The crossbow is a bit more powerful than vanilla crossbows.

• Quivers Bonus
25% more Bow/Crossbow damage
100 more carry weight





This outfit was inspired by the awesome drawing below.
Idea and suggestion by Queen Awesome!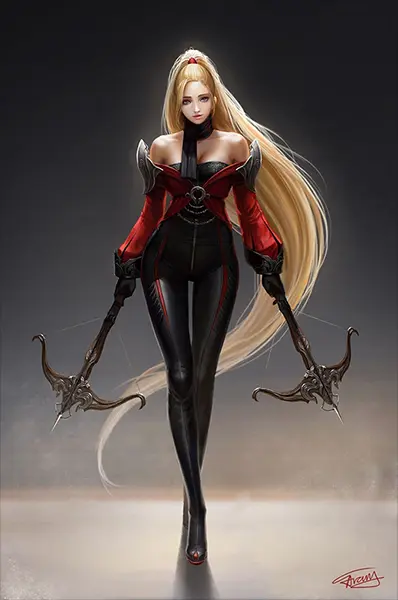 :)


Every single texture on this outfit from the color to the height maps was hand painted in Photoshop.
The outfit was made using Photoshop, Crazy Bump, Outfit Studio and Nifscope.


All the recipes will only be available as long as you carry the crafting manual in your inventory.
When you are done crafting store the manual and your crafting interface will be free again.


* help "witch hunter" - to get the id numbers *





If you want to use any of the non vanilla meshes of this mod please credit/contact the original creators listed below.
Anything else you can use freely inside Skyrim SE Nexus as long as you credit my work in the comments.
Please don't copy the textures if you are making a conversion.





Special thanks to

Ousnius for all the time he has spent offering help and tips on using Outfit Studio!

docteure for her invaluable insights on using Outfit Studio!

dianka33 for all the amazing screenshots and help during the armor creation!

TKHBMVP for the German translation! Nexus Resources, Steam Resources

To all who donate, endorse, comment or just play using this and the previous mods!

Bethesda that made all this possible.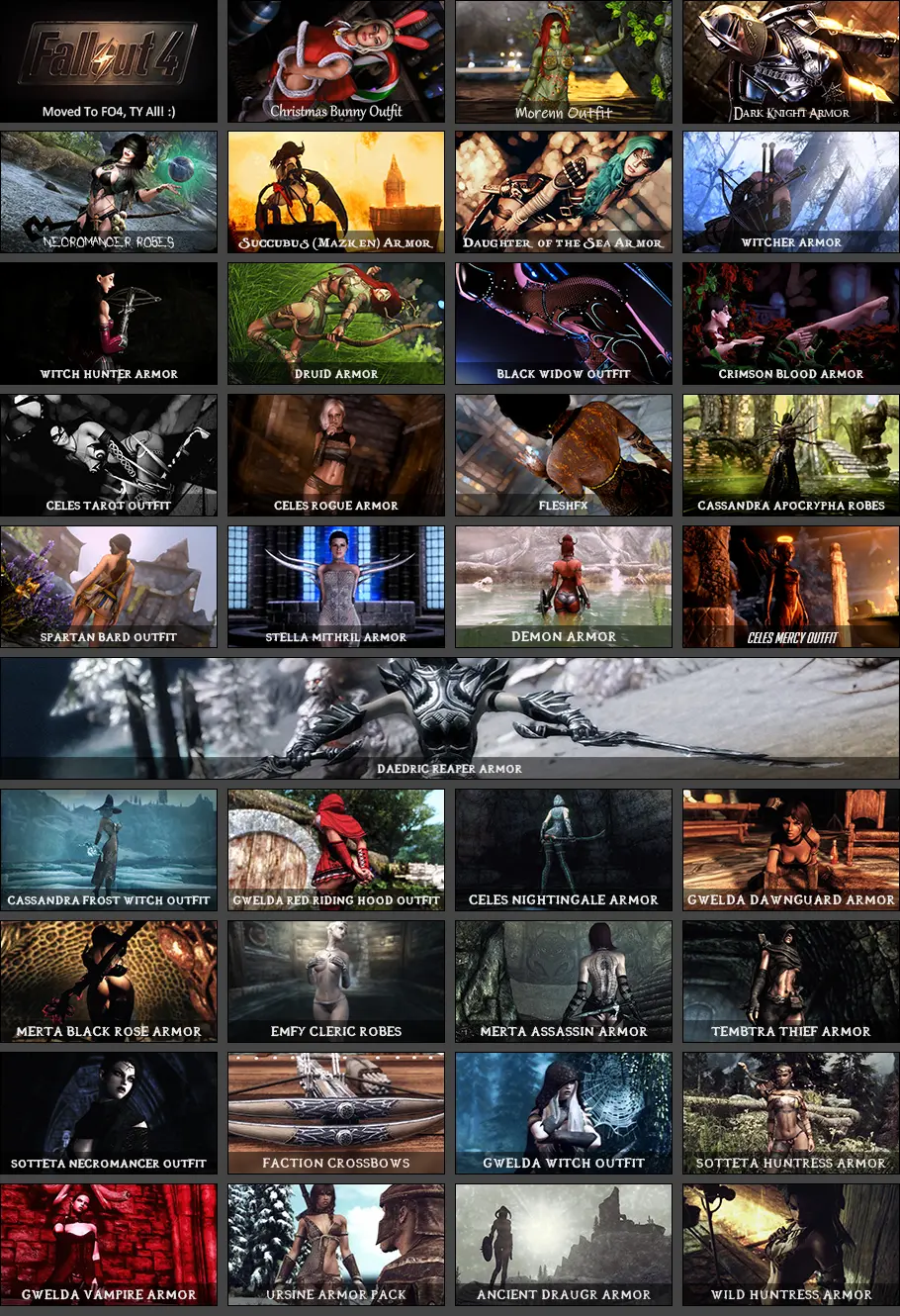 You can find our Fallout 4 mods here.