File information
Created by
Mandragorasprouts
About this mod
Silvermoon mansion is a small player island in the middle of lake Ilinalta
Requirements

Permissions and credits

Changelogs

Donations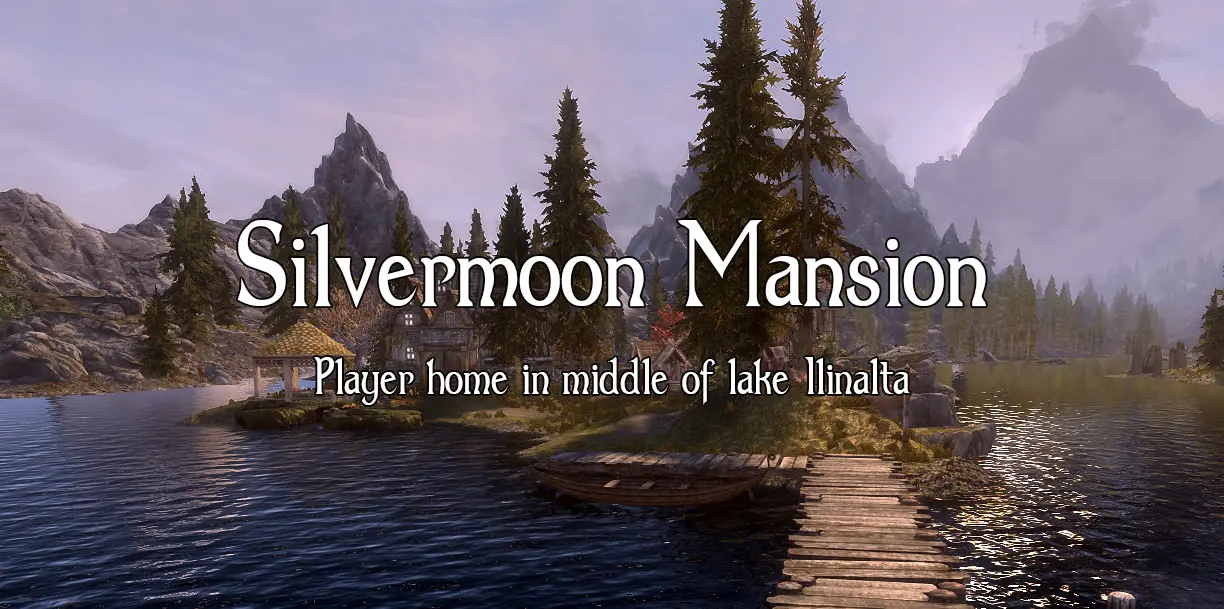 Silvermoon mansion is a small player island in the middle of lake Ilinalta
It will cost you 10 000 gold. (over the bridge , near boat there is Silvermoon sign, click on it to purchase house).
If you want to move your family in Silvermoon mansion install mod Hearthfire multiple adoptions and use spell "Bless home".
Main features:
Great place for happy family life - House, basement with crafting stuff, guard watchtower and so on..
Guard and merchant
All crafting workbenches
Various display racks
Different themed containers
UNINSTALL:
-------------
Make sure you are outside the lake area.
Empty all containers.
If you already adopted kids and have wife in Silvermoon mansion, move your family somewhere else before you uninstall mod
--------------
Mods on screenshots:


Landscapes - Cathedral Concept

Obsidian Weathers and Seasons
Incompatibilities:

Everything that edits same exterior cell