File information
Created by
Valennia
About this mod
Changes female Nightingale boots to high heeled boots and changes the vanilla cape to a Nightingale themed dragon priest cape.
Requirements

Permissions and credits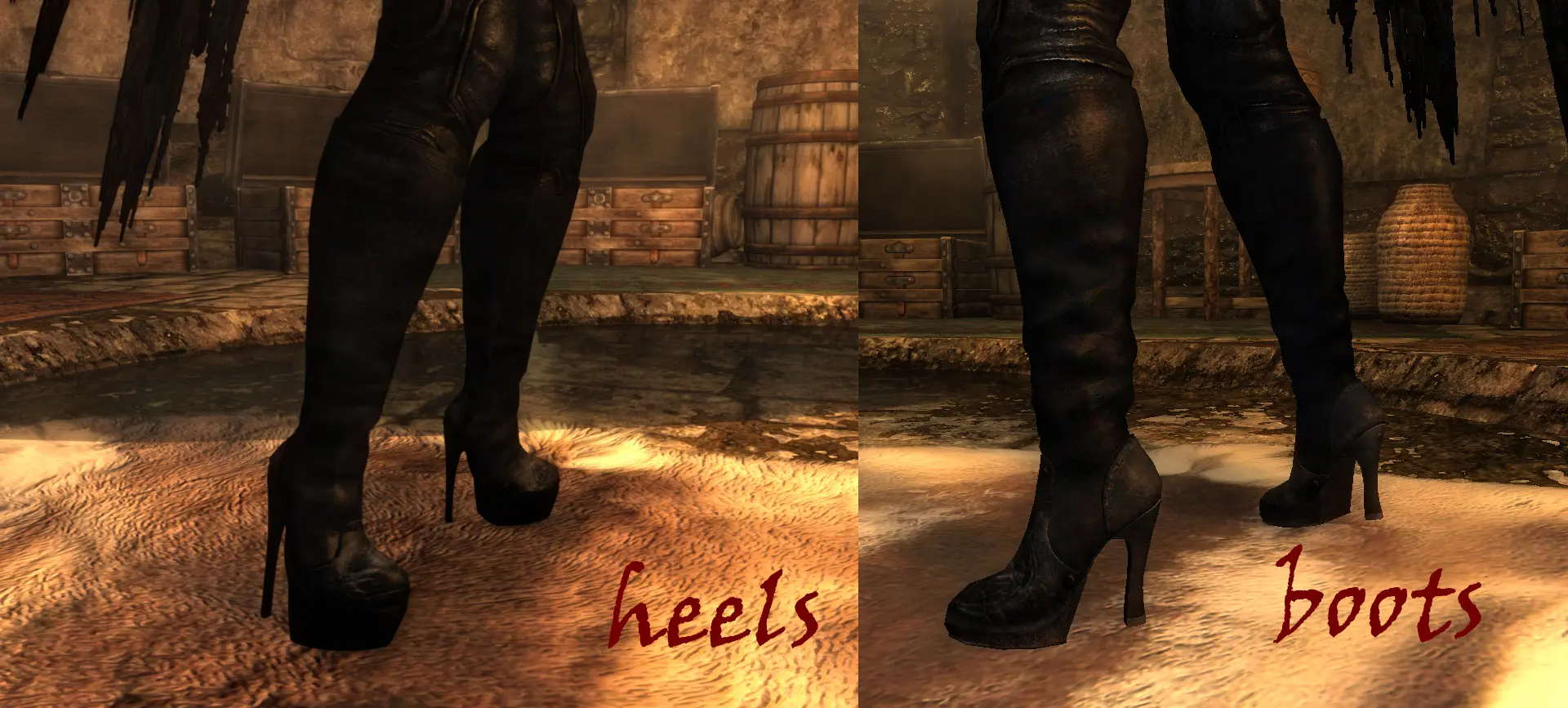 ** FOR THE TIME BEING THIS MOD IS ONLY COMPATIBLE WITH TEXTURES FROM
TRUE HD NIGHTINGALE
 ** 
I might add options for vanilla or Frankly textures in the future if there is demand for it.
There are two options for the boots, regular high heels and sexier platform heels. 
The cape mod option also changes male capes because males need love too :')
This mod includes Bodyslide files for CBBE. Just open in Bodyslide and build before opening your game.
If you want to go capeless, use Bodyslide and use the zap file to remove the cape (example in Photos)
::  KNOWN ISSUES ::
Let me know in comments if there's any issues and I'll try to work it out. It's my first mod and I'll try my best.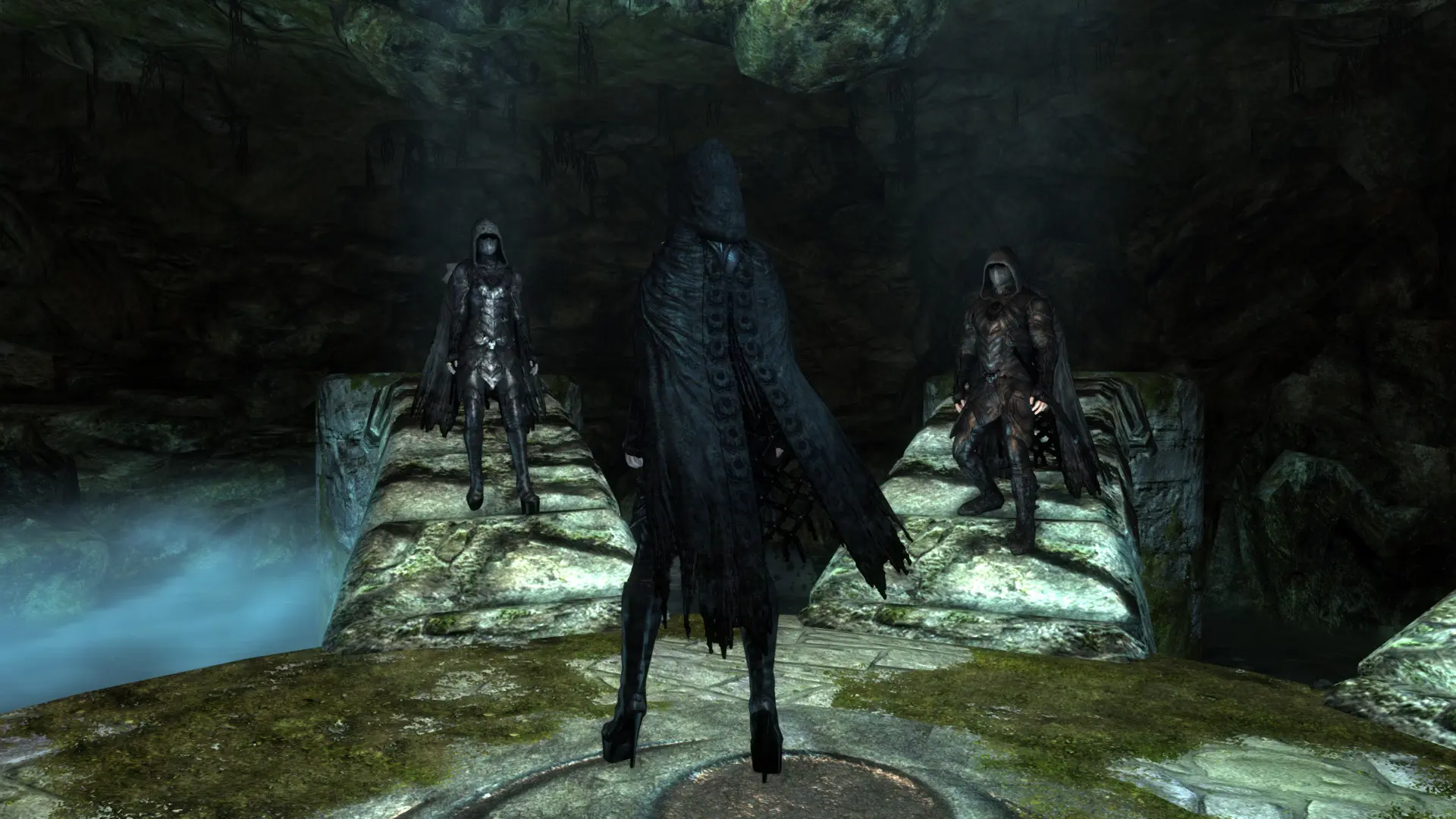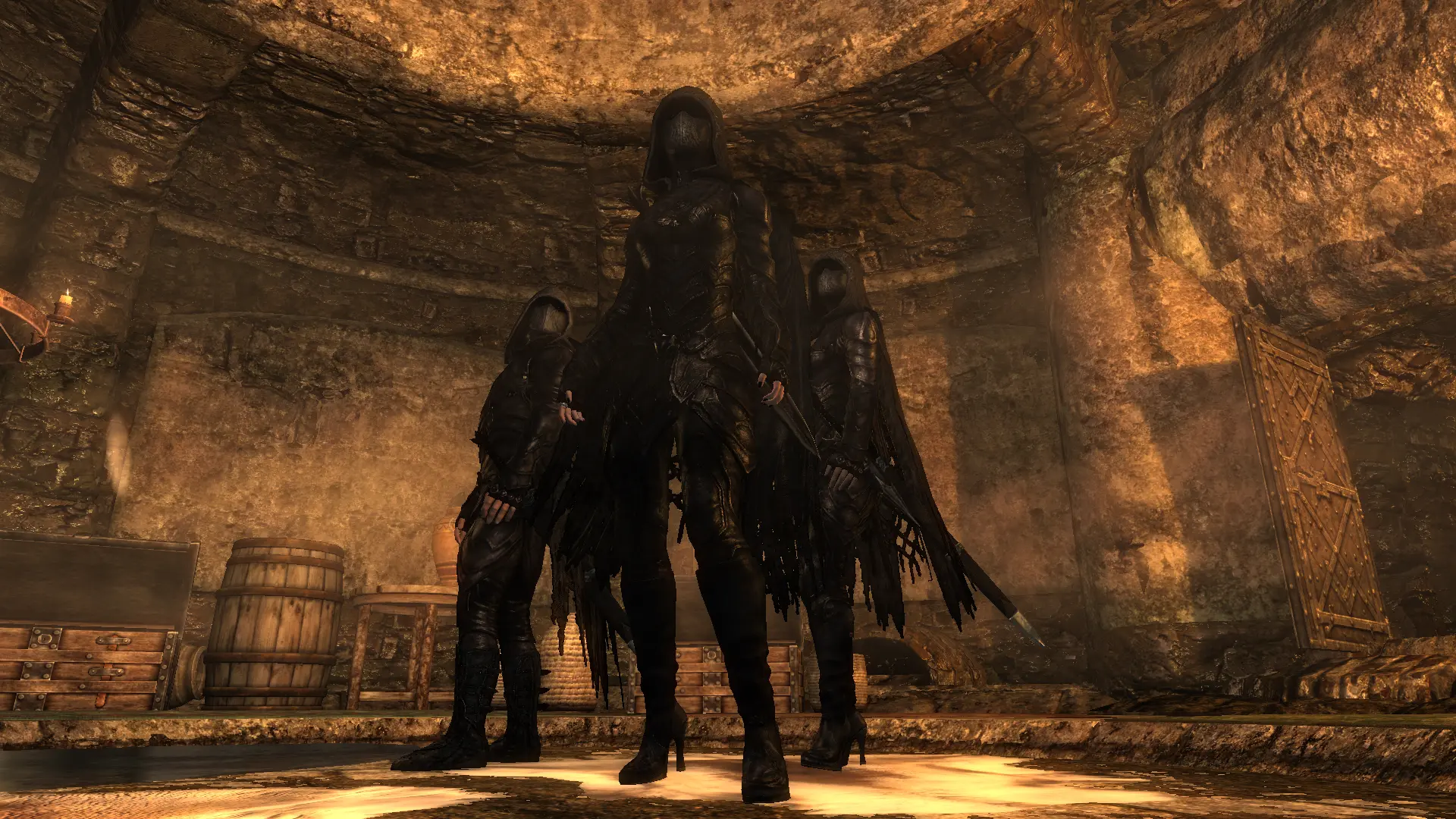 ::::::::: CREDITS ::::::::::::
Incredible 4k textures 
True HD Nightingale by skywarrior1
 
Cape meshes 
Cloaks of Skyrim by Nikinoodles and Nazenn

DeserterX
 for normal maps and also being the GOD of amazing armor mods on Nexus
Sexy platform boot meshes by 
Beazalbob69

High heel boot meshes by 
Petrovich

Racemenu High Heels by 
ousinus

Bodyslide and Outfit studio by 
Caliente