High Hrothgar - Enhanced SSE
High Hrothgar - Enhanced SSE
File information
Created by
kojak747
About this mod
High Hrothgar - Enhanced SSE - My personal collection of merged mods, tweaks and enhancements for High Hrothgar
Requirements

Permissions and credits

Translations

Changelogs



I spend a lot of time at High Hrothgar and ever since I started playing Skyrim all my playthroughs include getting all the shouts. For me, that's the premise of the game and if you follow it, you get to see some of the best sights in Skyrim. However, spending so much time with the Greybeards, you get used to the same scenery, so I modded it.
I have gathered together my favourite existing mods for High Hrothgar and pulled them together.  I took inspiration from other High Hrothgar mods, cherry-picked my favourite features and brought them into this mod. I also added new features to complement the changes and made High Hrothgar a place that suits my needs.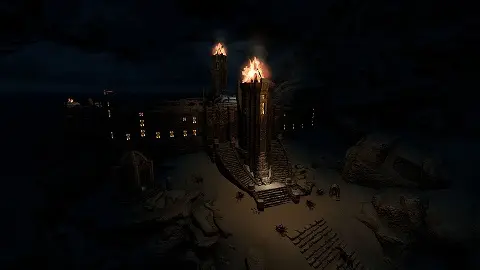 FEATURES
 Exterior
Rooftop crafting area with direct access from the courtyard
Rooftop balustrading providing shelter whilst retaining views
Giant campfires providing courtyard and facade illumination
Automatic exterior lighting with manual switch - star gazers rejoice!
Swinging lanterns courtesy of Sialivi (Blowing In The Wind)
Navmesh repairs and optimization.
 Interior
Added clutter and decorations from unique resources for visual interest
Player bedroom and lounge area with alchemy and enchanting area
Multiple non-respawnable containers for safe storage
Jacuzzi pool with auto-strip function
Texture overhaul comprised of individual hand-picked files and compared in game
Light switch (Lever by courtyard door) to control exterior illumination for star gazers
COMPATIBILITY AND INSTALLATION
I use this mod alongside Thunderchild, Relinquish Dragon Souls, ELFX and High Hrothgar cottage without issue. Install this mod normally either on an existing game or a new game. Un-installation is also straightforward and doesn't require any special treatment.
PERMISSIONS AND CREDITS
You can use this mod so long as you inform me and credit me accordingly. However, this mod also contains multiple resources from other authors and you must respect their permissions and obtain their approval for any re-distribution according to their instructions.
Calarand77 for
High Hrothgar Overhauled
RonnieMagnum for
Akaviri Dungeon Tileset

Artisanix for
Artwork
MattSour451 for
Low Hrothgar
Sialivi for
Blowing In The Wind
Oaristys for
Modders Resource Pack
Tlaffoon for
Manor House Modders Resource
MikeyNexus for
Lanterns and Scripting
LogicDragon for the
SKSE DLL
Gizmodian for
Gothic Resource Set
PlagueHush for
High Hrothgar Textures
Pfuscher for
High Hrothgar Textures

Janquel for assistance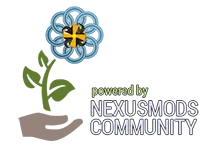 CLICK BELOW FOR MY OTHER MODS