File information
Created by
LuJoSoft
About this mod
After a few request on my other mod Disenchanting Fountain I decide to create this on that will only remove enchantment
Requirements

Permissions and credits

Translations

Changelogs

Donations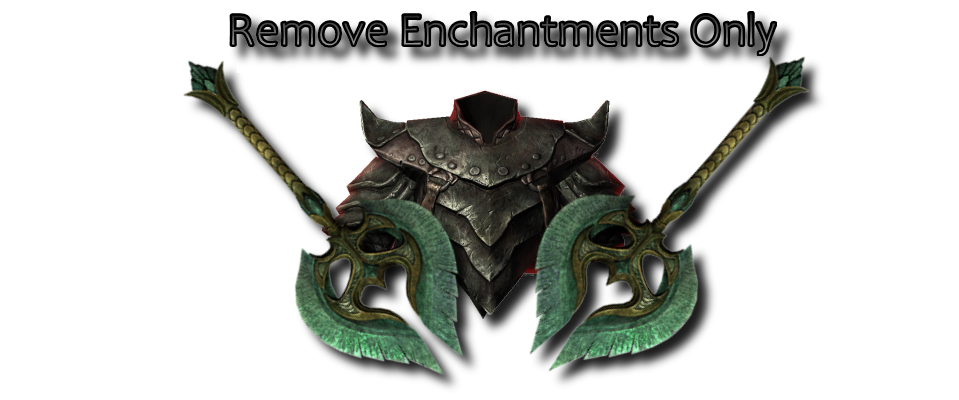 Description:
          Remove Enchantment Only is a very simple and small "4KB" and esl format mode that will give you the ability to Disenchant weapon and armor anywhere you want, in your player home or anywhere during your travel. Remove Enchantment Only will teach you two new lesser power spell "Disenchant Spell". By activating the Disenchant spell
all equip weapons and armors
will have all enchantments removed only, your improvements and name are safe, note this work only with items that you created.
Location:
The spell will be Lesser Power tab
Requirements:
SKSE64
Compatibility:
Everything
Installation:

Download and activate in Vortex or MO, then just activate it.
Uninstallation:

Remove it with your mod managing toll you use to installed it.
Hope you enjoy and please consider
endorsing
if you like it
Warning
This spell will remove all enchanting on everything equipped so make sure you only have equip object that you want to remove enchantment from.
Questions and Answers
I CTD's when I try to add double enchant on item that I removed the enchantment?
You In some case it will happen, to prevent CTD's just unequip before re-enchanting.