XamMaximus was created using only Skyrim assets. No external files whatsoever and around 800 hours were needed to be complete, so don't let the file size fool you, this is a big and challenging dungeon that will force you to use your wits, develop a strategy and overcome the obstacles that you will find in your way. What lies in the depth is hidden and well protected !

HOW TO START THE QUEST
Enter the lost tomb located west of Solitude and read the journal next to Valmir's dead body just by the entrance.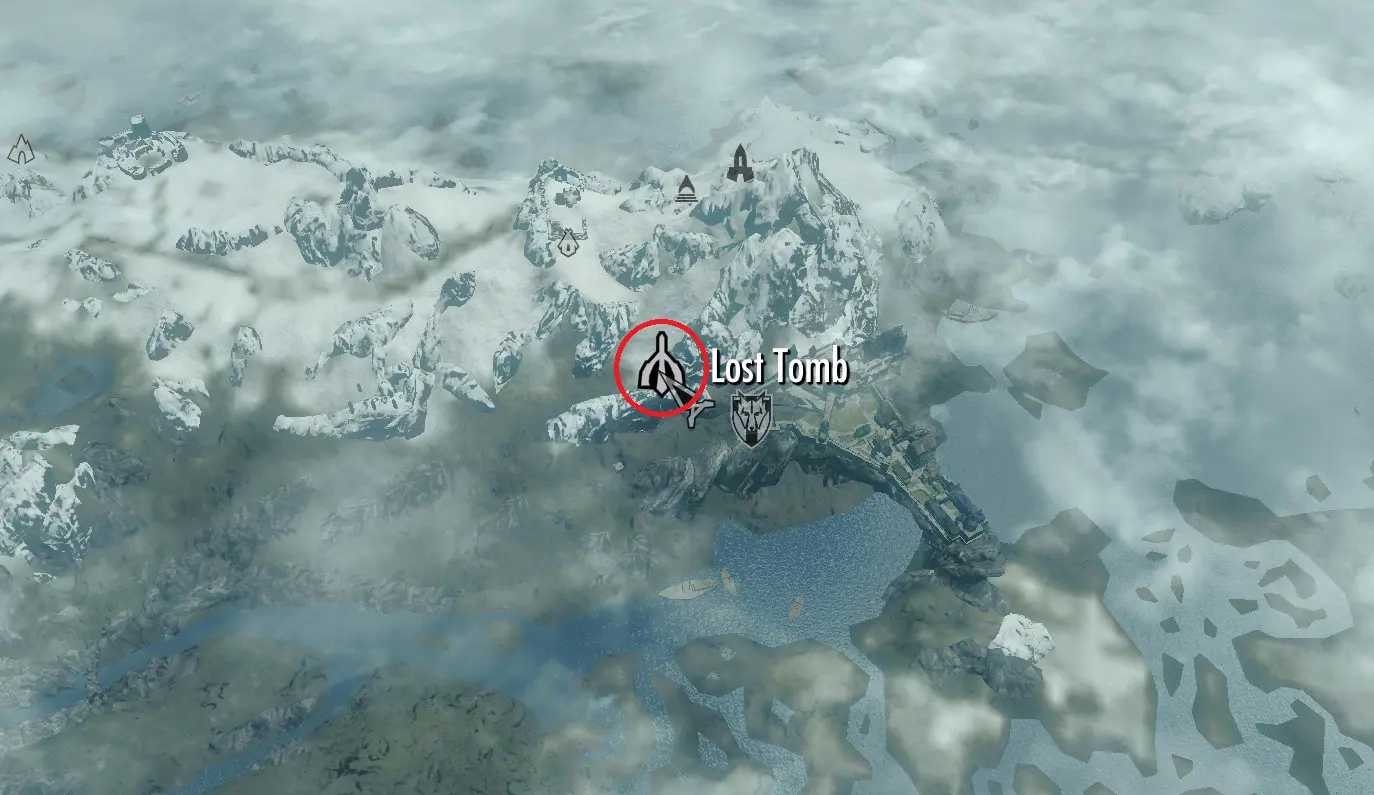 MOD'S GAMEPLAY PHILOSOPHYExplore - Search - Solve - Destroy
You will find yourself ambush, cornered and out number... so bring your best followers to give you a hand !. There is a lot of fighting ahead !. This won't be a walk in the park !.
NOTES-
After a certain point you will need to have unlocked the Whirlwind Sprint shout in order to procced.
-
Dungeon will have different lighting according the day time you enter, so if you don't mind pitch black dungeons i would recommend that you enter in the morning, still places that don't have light sources will be dark.
-
In some rooms it might be difficult for your companions to follow, but don't worry they will be able to catch up with you before exiting the cell.
-
In some cells you will have to clear and open the way for your companions so that they will be able to follow you.
-
Some cells do provide the option for stealth players to sneak in without confrontation, but it won't be easy and you will have to do it without companions.
-
Bridge puzzle might have a secondary solution but only one will allow your companions to procced.
-
There are no collision layers, so watch were you put your feet !.
-
Don't expect bosses to be at the end of the cell.
  Don't expect cells to have only one boss.
  Don't expect all cells to have bosses.
-
If you have trouble completing a level
 be sure to check out the PDFs available on the Optional file's section.

ENEMY LEVELS
Enemy levels included bosses will start from 5 and reach 65, except Super Bosses and Hyper Bosses, they will start from level 90 and reach level 250.
-
Low level players
can have a fair confrontation with Super Bosses if they have strong companions and if the player uses the advantage points given by the dungeon itself.  So plan your strategy and think before you act.
-
Low level players
can confront Hyper Bosses if they meet the requirements explained above. And if they manage to find and retrieve a special weapon... but it won't be easy !. So before exiting the cells don't leave any rooms unexplored, it dosen't have a quest or a quest marker and it's locked tied for a reason. 

WARNING
Don't use cheats like TCL or God mode.
-
God mode will cause undesirable NPC behavior.
-
TCL will deactivate activators.
-
TCL will interfere with the Potrol AI package of NPCs making them to get stuck and unresponsibe (patrols are set for a reason and they might make your life much more easier)
-
If using TCL you get out of the Optimaization borders you will find yourself in the void. Forceing you to load a previous save.
You been warned....
Re-uploading this file to any other websites is strictly prohibited.-
Low end PCs, although the mod it's fully optimize, might encounter FPS drop in some rooms over certain angles. (three to be precise).
Any PC around and under 2.55 GHz dual core, with under 700 MHz GPU Engine Clock with less than 100 cuda cores and less than 1Gb VRam DDR3.
* CLEANED WITH TES5Edit *
REQUIREMENTS-
SKSE
-
The last Skyrim Update
-
DLC Dawnguard

INSTALLATION
PLEASE READ THE SPOILER
Use your favorite manager.
MANUAL INSTALLATION
Extract the ESP to your Skyrim data folder.
UNINSTALL
Use your favorite manager.
MANUAL UNINSTALL
Delete ESP from your Skyrim data folder.
LOAD ORDER-
Use LOOT.
-
If you don't use LOOT this mod should load before any mod that adds - change NPCs and creatures like draugr, ghosts, spiders etc...
Or put it way up in your load order.
This mod has been heavily tested as a whole and throught all it's development in two heavily moded pcs with different mods configurations without any problems, but... with so many Skyrim mods out there you never know.

I WOULD LIKE TO THANK
Bethesda for creating Skyrim and all the modders that despite after all of this years of Skyrim release they have manage to keep this game so interesting.

SPECIAL THANKS TO
TheBawb for opening my eyes !. Check out his awesome mod.
"The Shire"
https://www.nexusmods.com/skyrim/mods/84460?