File information
Created by
EAR
About this mod
HighPoly Racemenu Dark Elf, Nord, Breton, Imperial Female Preset.
Requirements

Permissions and credits

Donations
The main is Dark Elf
This preset was made for Dark Elf, but I made other race options as well.
ー Requirement ー
HEAD PRESET
Racemenu
Expressive favegen morphs
Expressice facial animatin
High Poly Head (Select Expressive Facegen Morphs and Expressive Facial Animation.)
The eyes of beauty (You can install Elves Edition if you like.)
High Poly pretty face brows standalone
SKIN
Diamond skin (Improved head and makeup will be the best images.)
HAIR
Sala hair

How to use this mod:
1) Download the mod from the Nexus and install with your favorite mod manager.
2) If you do it manually: put the files in the right folders:
the preset (jslot) file put into the Data/SKSE/Plugins/CharGen/Presets folder
the NIF (and the dds) put into the Data/SKSE/Plugins/CharGen folder
3) Open your Skyrim game and load the save you want to use
4) type ~showracemenu to open character creation or go to the character creation in the beginning of the game
5) Change the gender to female and select Nord (or other human races.)
6) Find the Face part slider in the Head section - change to the High Poly.
7) Go to the presets tab- F9 load the preset (jslot) from the presets folder in the CharGen
8) Make sure the Face Part slider is on the High Poly.
9) Then immediately go to sculpt tab - F9 load the NIF from the CharGen folder
10) make a save 
11) Then you are free to open ~showracemenu again and to edit the preset to your liking.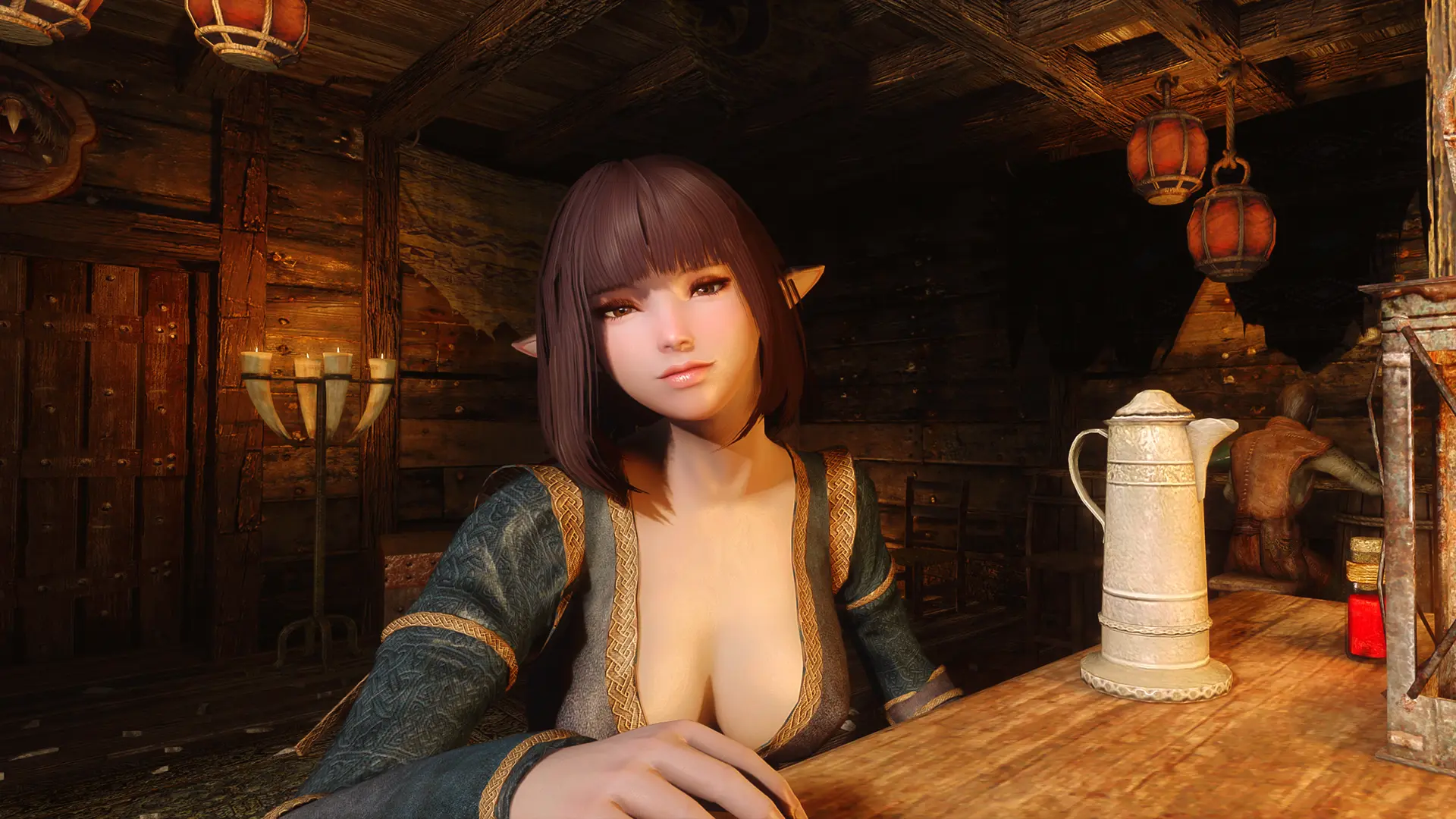 Warning!!:
In order to clarify doubts and don´t waste my time and yours read this
_She has a 3be bassed body so, as you can expect there is no bodyslide for her so don´t wait for me to upload a bodyslide from her body because it´s not gonna happen
_Her 3be is kurone cbbe 3bbb body slide preset on s.e, you can optimize her meshes to special edition do the bodyslide an redo her meshes to oldrim, and you say ¿How i´m gonna do that?, well i will let your clever brain doing that part...


If you want to know more about of my work follow me on my 
tweeter