File information
Created by
Koveich
About this mod
Dark fantasy Witcher-esque 4K texture replacers for every banner in Skyrim, Dawnguard & Dragonborn.
Requirements

Permissions and credits

Mirrors

Donations
The dark fantasy Witcher-esque banner textures are officially ported to Skyrim LE.


Features
Handcrafted banners for every faction and city in the game, providing the only
complete banner retexture mod available on the Nexus.
Hand-crafted, native 4K texture work.
Created based on historical inspiration, extensive research and facts from the
lore, to insure each texture properly fits the locale with varieties of
cloth, weathering and aesthetics suitable to the region.
Supports almost half a dozen other mods by replacing custom banners not featured
in the vanilla game with an Ennead-style overhaul.
Boasts 4 alternative recolors and redesigns of specific banners in the primary
file for even further customization to your taste.
Fully compatible with Skyrim LE since all files only include textures.
Patches
All available in the optional downloads.
Compatible withArtist's commentaryInspiration
Stylistically, I approached Skyrim's banners the way the Witcher III does. That is to
say, worn but clean enough and mostly well kept since it was a symbol of
status during medieval times to have clean tablecloths and heraldry.
Such as the following examples: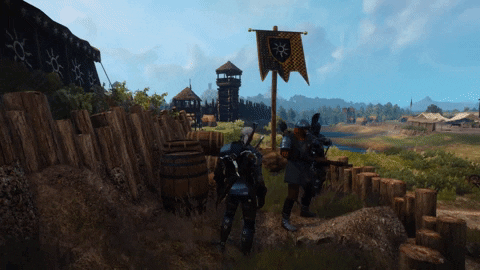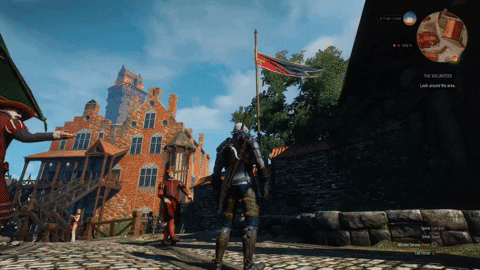 Research
While I took inspiration from other games and as many creative liberties as I
could, I did want to cement the style and tone in the real world for
more authenticity.
Significance
City/faction banners are highly important, designed by artisans in their craft to
give armies and cities the fiercest standards. I also found how the map
marker was reused for Solitude's banner to be quite a lazy move for the
vanilla banners.
Weathering
All weathering is unique to the situation, region and class of the locals.
Chalk kicked up from the Markarth mines, burns & scars from the
civil war for the camp flags, and even wintery frost for the holds of
the north.
Credits
Texture art by Koveich