File information
Created by
F00X
About this mod
This Reshade preset aims to make the game easier on the eyes and gives it a decently cinematic look. It also fixes the extreme blur that TAA causes while adding it's own high quality Gaussian Blur to make everything seem softer and more appealing. On top of that it adds fake HDR and increases color depth.
Requirements

Permissions and credits

Donations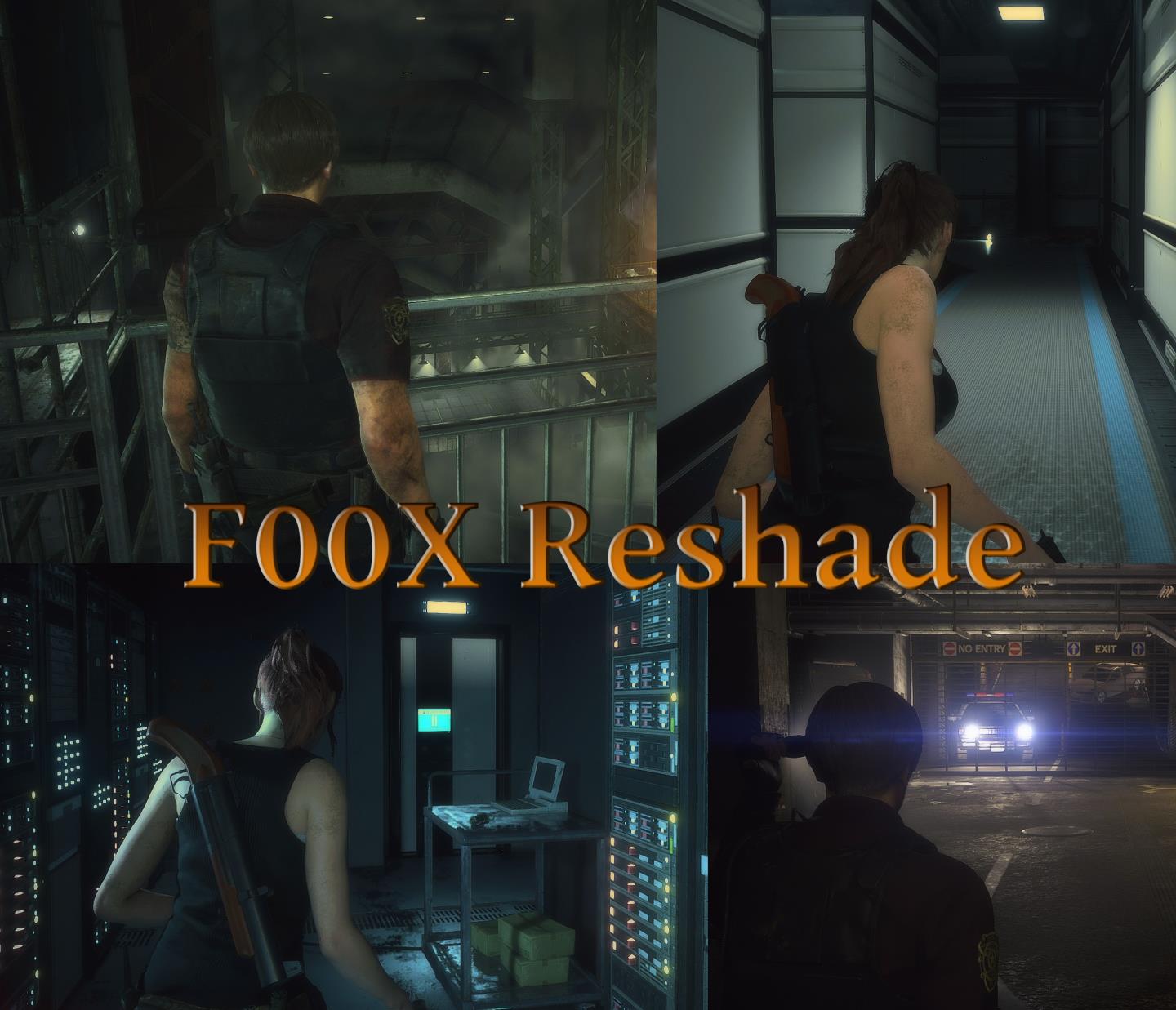 Content
This is my personal Reshade preset, which I release here due to numerous requests to do so. Let's go over what it does.
- Adds fake-HDR to make blacks darker and whites "pop" more.
- Increases color-depth without oversaturating.
- Removes the harsh green filter, which the game uses.
- Adds non-performance intensive SMAA to smoothen edges.
- Intelligently sharpens the image to keep it looking crisp while using TAA (without adding back aliasing artifacts).
- Applies it's own color palette to give the game a more "cinematic" look. I don't know what else to call it. It just looks good to me.
- Adds it's own high quality Gaussian Blur, which softens edges and gives everything a more appealing look. (This one can decrease performance a bit)
Notes
This is intended to be used with TAA. If you use any other form of anti-aliasing, the image quality may be compromised due to being overly sharp. I also recommend using TAA only since FXAA is basically just a lower-quality version of it. It honestly does nothing for you but blur the screen even more. 
If you intend on using it without TAA (not recommended), consider turning off "Lumasharpen", which is the filter used to sharpen TAA.
If you don't like the Gaussian Blur effect or don't feel like having it take 3-4 fps away from you, you can also turn that off in the Reshade settings.
Installation
You'll obviously need Reshade. The newest version of which can be found on their website 
Reshade.me
. (select DirectX 10+ while installing)
It'll ask you if you want to download shader packs. Answer yes. Select the following;
- Deband
- Colorfulness
- Curves
- FakeHDR
- Tonemap
- Vibrance
- LiftGammaGain
- Lumasharpen
- Gaussian Blur
- SMAA
!IMPORTANT! - This preset requires two more shaders which are not an option in the default pack. These are "Clarity2" and "Colorfilter". Please download them
here
**. Extract "Clarity2.fx" + "ColorFilter.fx" and put them into your "\reshade-shaders\shaders" folder.
**If that link doesn't work, try 
this one
. (thanks to 
lalalisah
 for making me aware of that mirror)
Now download the preset here and put it into your main Resident Evil 2 Remake folder.
If you did everything correctly, you can now start the game and Reshade will let you know that it's working by initializing at the top. You may have to open it by pressing "Home/Pos 1" and selecting the preset at the top. You may also have to check all the shader boxes to activate all of them. You can deactivate or activate what you like. You're even free to adjust settings yourself if you want. When you're done, check "Performance Mode" at the bottom and close the overlay again. You're set!
I am really sorry that it is so unnecessarily convoluted but Reshade prohibits the uploading of shader files on other sites. If you have any issues, send a post and I will do my best to help out.
Check out the new RE3MAKE Edition 
here
!