File information
Created by
DrarenThiralas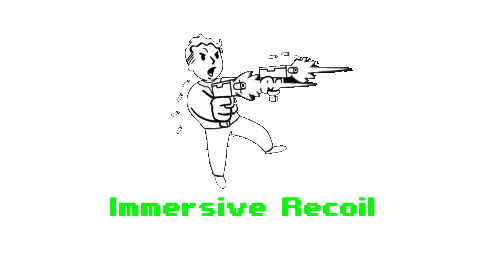 Immersive Recoil is a mod adding recoil to your weapons. It is built on the framework provided by the JIP LN NVSE Plugin to be the most stable and compatible recoil mod to date.

Features:
Compatible with (almost) everything.
Performance friendly.
Smooth recoil regardless of your framerate.
Crosshair return is included.
Highly customizable. Almost every aspect of the mod can be changed to suit your needs, including setting custom recoil values for specific weapon and/or ammo types.
Also try my other mods:
Note: due to the way JIP LN works, recoil will not work in god mode.
Credits: mamelukturbo & MMMZ for versions prior to 2.0. The mod uses none of their content since 2.0.