Vortex 1.4 is here - fresh out the oven! A lot has happened since our last Vortex related news update in September. Our devs have been working through many of your feature suggestions and implemented some very handy new improvements that will make your modding lives a bit easier. Keep on reading if you'd like to know more about what's new in 1.4.

Vortex 1.4. has been released on the beta branch on 10th February 2021. Go to your "Settings > Vortex > Update" and select "Beta" to opt into the beta branch and start testing the newest releases as soon as they're available. After this initial testing phase, we're expecting to release 1.4 in the "Stable" branch very soon.





Big quality of life improvements!

Automatically install mods after they've finished downloading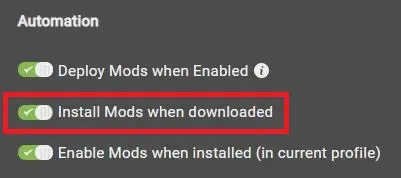 Our devs have added an awesome convenience feature that allows you to have your mods automatically installed as soon as they finish downloading. Now you can queue a download for a larger mod, go off to play games, cook dinner, train your pet tarsier to hum the Skyrim theme tune, (or other, normal human things) and when you come back your mod is installed and ready to go!

Paired with our other automation features, you can now download, install, enable, and deploy a mod with just one click and (as long as there are no conflicts with other mods) you're ready to go. Simply toggle all the automation features ("Settings > Interface"), initiate a Vortex download by clicking the "Download: Vortex" button on a mod page and Vortex will run through all the steps from installation to deployment once the download is done!


Auto-shutdown Vortex and your PC when downloads are finished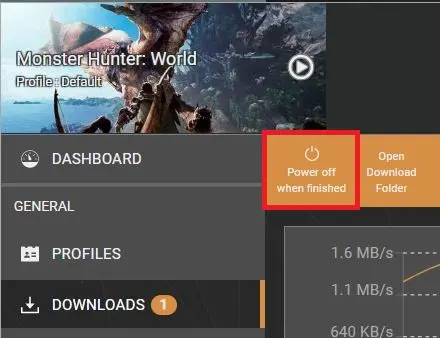 This is another quality of life improvement especially for those of you with slower internet speeds. Now you can queue large downloads, leave them on overnight and rest easy knowing that Vortex will close itself and schedule your computer to turn off once the downloads are finished. I wish Steam had this feature!


Event History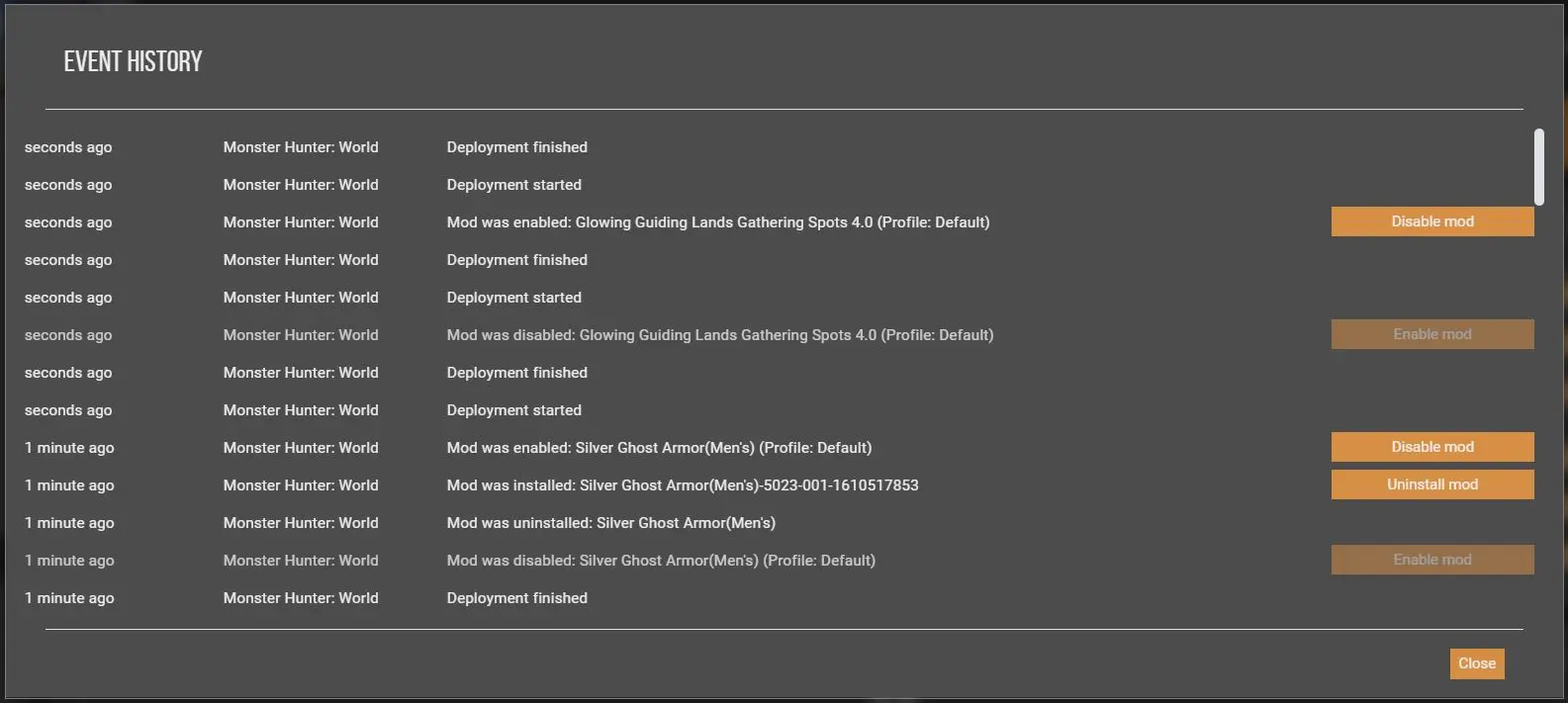 Have you ever clicked a few too many buttons a bit too quickly and now you don't remember what exactly it was that you did? Well, with this most recent improvement, thanks to our developers, this is now... history (pun intended)! Simply click this new button in the toolbar to view a history/log of your last 100 actions in Vortex:





(For the Bethesda games, you can also bring up a separate Event History specific to plugins by clicking the history icon in the toolbar on the plugins screen).

Note that while enabling/disabling mods can be undone through this dialogue (if the mod is currently disabled/enabled), not all actions are reversible - but at the very least, you can now get an overview of where you left off last time you used Vortex.


Filters and Search for the Conflict Editor (Rule Dialogue)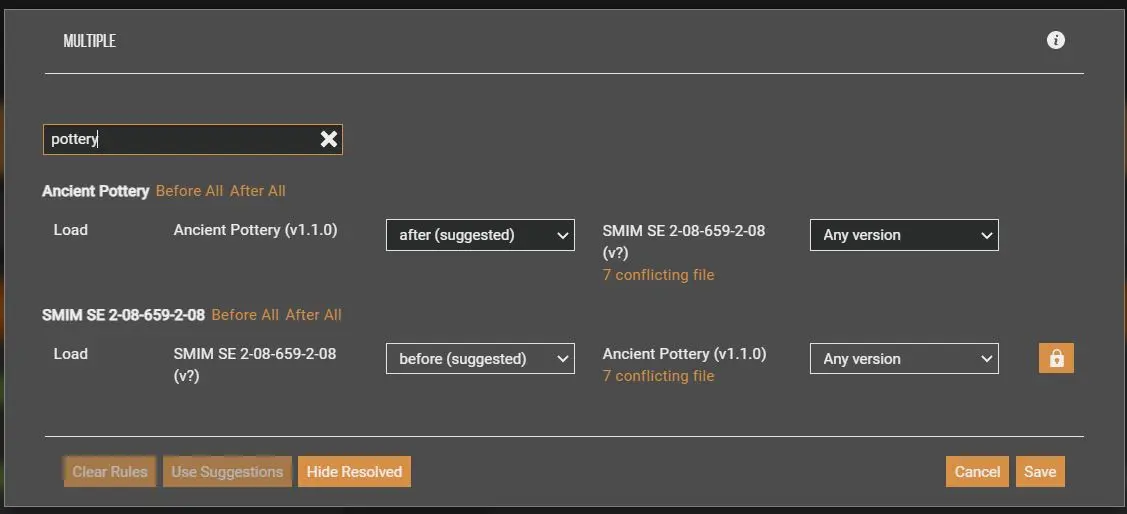 We've also made some improvements to the conflict editor that allows you to specify rules to determine which mods should override others. You can now use the search or apply a filter and hide resolved conflicts to only view unresolved conflicts that require your attention. We've also made it easier to apply a "before/after all" rule for a mod and added the option to use the suggested load order for all mods that are conflicting with each other as a quick way of resolving all conflicts.

Please make sure to read the dialogue carefully and understand that the suggested load order usually produces decent results, but cannot be a guarantee for a working mod load order in all cases.


Gamebryo Archive Check (BSA/BA2 Check)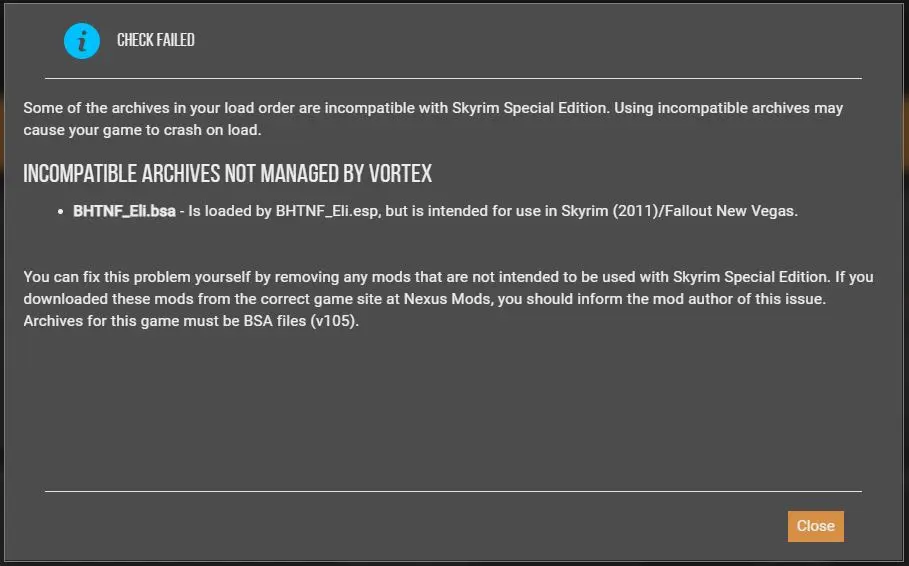 As seasoned modders may know, many "Oldrim" (Skyrim Legendary Edition) mods can be used with Skyrim SE just fine, as long as the assets are converted for Skyrim SE and the plugin is resaved in the Skyrim SE Creation Kit. However, one thing to watch out for is that mods coming with a BSA archive made for Oldrim will prevent Skyrim SE from launching. Annoyingly, the game does not give you any feedback and does not alert you to the root of the problem, it simply does not start when a Skyrim SE mod is attempting to load an Oldrim BSA.

With the Gambryo Archive Check that is now part of Vortex, however, you will be informed when one or several of your Skyrim SE mods are trying to load a Skyrim Legendary Edition BSA, so you know exactly why the game isn't launching, allowing you to find and address the issue by either disabling the mod, or downloading a compatible Skyrim SE version of it.


New Game Extensions galore!

Once again we've added new game extensions (most notably for Baldur's Gate 3 and Resident Evil 3) and so has our community of talented extension developers! A big thank you goes out to everyone who has contributed a game extension. Thanks to everyone pitching in, Vortex now supports 137 games.

A special thank you goes out to ThunderGod97 who developed Vortex support for Cyberpunk 2077 which has since become one of the most popular game extensions to date.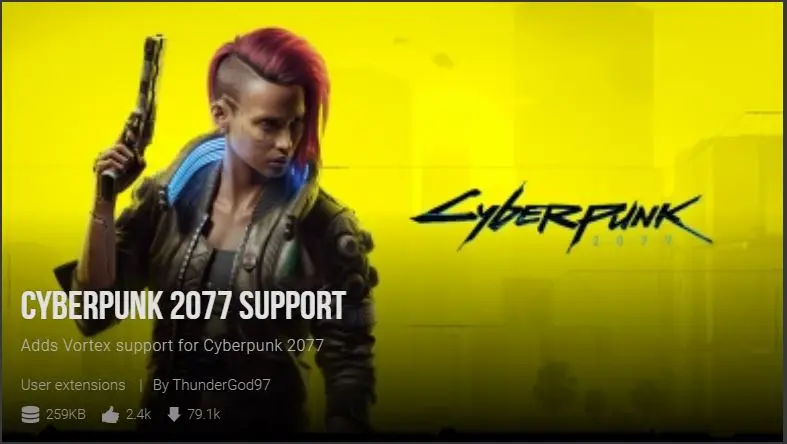 The authors of the Starsector game extension, ALazyWizard and Wispborn, have done such an outstanding job, that their extension is now replacing our version of the game extension - thank you very much!

Last but not least, as of Vortex version 1.4 the community-made extensions for Subnautica and Subnautica: Below Zero are also replacing our own, so users currently managing either of those games will be prompted to download the respective extensions - but don't worry, all you have to do is click to install the extension(s) when prompted and Vortex will handle it from there.

This just goes to show that our open-source approach for Vortex is working out. No one knows the modding needs of a given game better than the people in that particular modding community, and that's why it's great to see talented community developers taking it upon themselves to improve the extensions for the games they actively play and mod.


Other relevant updates in 1.4 (view the full changelog):


Ability to bring Vortex to the foreground when downloading
Tracking mods from within Vortex is now possible
(Mount & Blade II: Bannerlord) now auto-detects the SDK and configures it as a tool
(Blade & Sorcery) We fixed an issue that lead to mods with spaces in the mod title to not be loaded properly as of U8.4 
(Bethesda games) Vortex will now warn you when you're reaching/exceeding the plugin limit
(Bethesda games) Vortex will now warn you if a script extender is set up as primary tool. but not installed correctly
(Bethesda games) Vortex now displays bash tags for plugins in the details panel
(Bethesda games) you can now ghost plugins



A big thank you goes to all the community developers and the hundreds of thousands of you who are using Vortex every day! It's truly humbling to know that so many of you are using our official mod manager Vortex to mod the games you love. Rest assured, with your help, we're going to continue improving your modding experience in the future even further!