File information
Created by
Eskalior
About this mod
This mod allows you to follow your fired projectile with the camera by holding the middle mouse button. When an enemy is hit you can see the impact in slow-motion.
Permissions and credits

Changelogs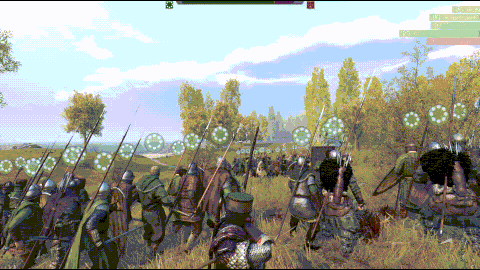 With this mod you can follow any projectile you fired with the camera. To do this,
simply press and hold the middle mouse button
while or after the arrow is fired.
Please note:
This is the first version of the mod, I did not test all scenarios yet and there are some features still under development (see below).
Features
Camera follows any projectile the player shoots
Slow motion on impact with persons
You can cancel following the projectile at any time (there is a hardcoded delay)
Mousewheel actions are deactivated while the camera is active which prevents accidently switching weapons
Known issues:
When multiple projectiles are fired, the mod not always follows the most recent one
Upcoming features:
Fix for multi projectiles
Try to smooth the camera movement
Configuration
Hardcoded delay
Slow-motion intensity
Hotkey
If you like check out my other mod

Bannerlord AutoTrader