File information
Created by
akh
About this mod
Expands armor restrictions to other Indoril armor pieces and adds configurable conditions under which player is allowed to wear the armor in public.
Requirements

Permissions and credits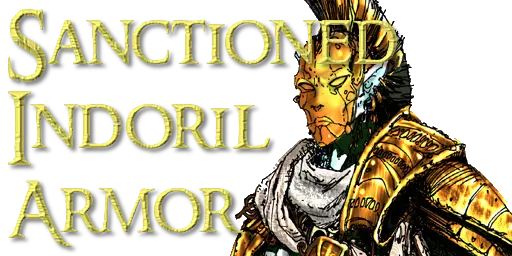 Premise:
It always felt like a let down that player couldn't earn the right to wear this iconic set of armor throughout the game. It also felt strange that cuirass and helmet were treated as parts of the uniform, but other pieces like the bulky, easily recognizable pauldrons, were not. Another inconsistency was that even though Ordinators would react with extreme prejudice to player wearing the armor, all the merchants would happily buy it without any concerns. There are several other mods which tackle this aspect but none of them bundles all the features I wanted to have together.
Features:
Expands armor restrictions to all Indoril armor pieces, including the shield
Adds configurable Temple rank and quest completion requirements to earn the right to wear the armor in public
Adds option to stop NPC from buying Indoril armor pieces.
Adds option to wear Indoril cuirass inconspicuously, under a robe
Item tooltip reflects whether player is allowed to wear the armor in public under current conditions
Recommended mods: