File information
Created by
Melchior Dahrk
About this mod
Model replacer for all of the vanilla books.
Requirements

Permissions and credits

Mirrors

Changelogs






This mod is primarily a model replacer for the book models in the game. But it also includes the scroll models which -in vanilla- use the tx_book_edge_01 and tx_book_edge_02 textures for the parchment which tend to look odd with texture replacers. So the scrolls now point to a new parchment texture added by this mod.
This mod does not add excessively high poly models. They are smoothed enough to noticeably curb the sharp edges you see on vanilla books but not so much as to look weird or cause performance issues in large numbers.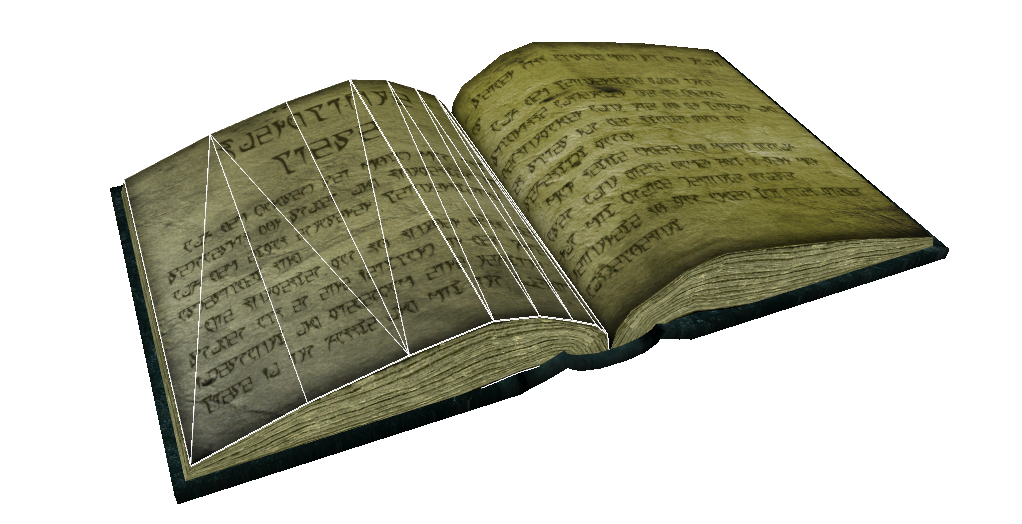 This mod is recommended to be used with Arukinn's Better Books and Scrolls (https://www.nexusmods.com/morrowind/mods/43100). But it can be used with other texture replacers such as Connary's Illuminated Books (http://mw.modhistory.com/download-56-6038) or Illy's Dirty Books (http://download.fliggerty.com/download-11-715), but you may find that UVs aren't aligned quite as well or that paper colors don't match up as well (especially on open books).
If you use Book Jackets, install the included patch. This is actually a mesh optimizer for Book Jackets as well as giving them the improved geometry since the original meshes included unnecessary animations on every book.
Note: the vanilla game has a large number of misplaced books; please verify that any placement issues are not present in the base game before reporting them on this mod. I have tried to match these book models as closely as possible to the vanilla book meshes.
- Melchior Dahrk