File information
Created by
Melchior Dahrk
About this mod
Follower Appreciation Event - Grand Prize
Requirements

Permissions and credits

Changelogs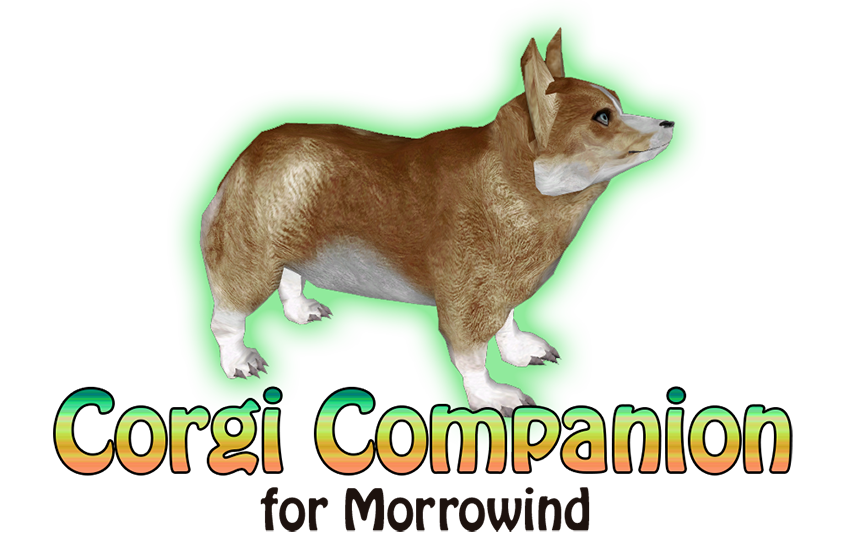 In December 2015, I held a Follower Appreciation Event through
my Tumblr blog
in which the Grand Prize was a mod of your choosing for Morrowind. The grand prize winner, m-l-helena, requested a Corgi Companion mod.
This mod adds a corgi companion to Morrowind made by me. The corgi, named Dinky by request, is a fully functional companion. You may now enjoy countless hours exploring Vvardenfell and beyond with this lovable pet and friend.
To get the new doggy companion, travel to the Andus Tradehouse in Maar Gan (take the Silt Strider from Ald-ruhn).
- Melchior Dahrk -