File information
Created by
askavian
About this mod
DRESS BLUE introduces 4k individual Uniforms, Medals, and Merrits to all members of the Alliance Military that are wearing the Dress Blue. All textures are High-Res (4K).
Permissions and credits

Changelogs
DRESS BLUE
This is my first mod, so I hope you will give me constructive criticism and some feedback.
I hope you enjoy my work and the approach I am taking with this.
INTRODUCTION
DRESS BLUE reimagines and updates the Alliance Tunics to be more in line with realistic military standards, that might grow from a Unified Earth in the future and introduces customized and character-based individual medals, nameplates, and ribbons based on the character's prior service history.  
Key Features: 
Unified Look (less Gold)
Individual Nameplates
Individual Merrits (based on Character History)
Medals
Rank System (based on MASS EFFECT Lore)
Alliance Insignia & Wings
4K High-Resolution Textures
In the final version, DRESS BLUE is supposed to come as a DLC and will require
Project Variety
and the
Expanded Galaxy Mod
, as they are introducing Alliance Uniforms for Vega, Alenko, and Williams.  
CURRENT RELEASE
Currently, DRESS BLUE comes as a .tpf mod and overrides the following textures:
Alliance Defense Committee Member (Female Variant)
<- incl. Nameplate, Medals & Ribbons
HMF_ARM_CTHa_Cnc_Diff_0x0BEBC775.dds (4096x4096)
HMF_ARM_CTHa_Cnc_Norm_0xACB74116.dds (2048x2048)
HMF_ARM_CTHa_Cnc_Spec_0x3D517229.dds (2048x2048)
Admiral Anderson (pre Reaper Attack / Prologue)
 <- incl. Nameplate, Medals & Ribbons
HMM_ARM_ANDb_Diff_0x77B54F3A.dds (4096x4096)
HMM_ARM_ANDb_Norm_0x0AAEF5A4.dds (2048x2048)
HMM_ARM_ANDb_SPEC_0xB6B03658.dds (2048x2048)
Admiral Anderson
(post Reaper Attack / Prologue / damaged) <- incl. Nameplate, Medals & Ribbons
HMM_ARM_ANDc_Diff_0xBD8FCAC7.dds (4096x4096)
HMM_ARM_ANDc_Norm_0xA97B4FAE.dds (2048x2048)
HMM_ARM_ANDc_Spec_0xE31BBD8E.dds (2048x2048)
Alliance Defense Committee Member (Male Variant)
 <- incl. Nameplate, Medals & Ribbons
HMM_ARM_CTHa_Cnc_Diff_0xD4F23697.dds (4096x4096)
HMM_ARM_CTHa_Cnc_Norm_0x7C76F2CC.dds (2048x2048)
HMM_ARM_CTHa_Cnc_Spec_0x6D9F3946.dds (2048x2048)
Random Officer (Male/Female)
<- This is Shepards any every other officer uniform, NOT personalized at the moment, only Officer Wings and Alliance Insignia. 
HMM_ARM_CTHa_Nav_Diff_Stack_0xA1313E98.dds (4096x4096)
HMM_ARM_CTHa_Nav_Norm_Stack_0x2CE94E76.dds (2048x2048)
HMM_ARM_CTHa_Nav_SPwr_Stack_0x97801EB1.dds (2048x2048)
Admiral Hackett
  <- incl. Nameplate, Medals & Ribbons
HMM_ARM_CTHj_DIFF_0x8141169E.dds (4096x4096)
HMM_ARM_CTHj_NORM_0x7C5B2FAB.dds (2048x2048)
HMM_ARM_CTHj_SPEC_0xC2D6EFE3.dds (2048x2048)
All textures are redrawn and have new materials (no AI upscaling). 
Diffuse Maps are 4096x4096 (1024x1024 is ME3 standard)
Normal Maps are 2048x2048 (256x256 is ME3 standard) <- Might scale to 1024x1024 in the future. 
Specular Maps are 2048x2048 (512x512 is ME3 standard)
FUTURE PLANS
To Individualize the appearance of all Alliance members that are wearing the Dress Blue Uniform and are named and voiced by the MASS EFFECT 3. 
Basically this for MASS EFFECT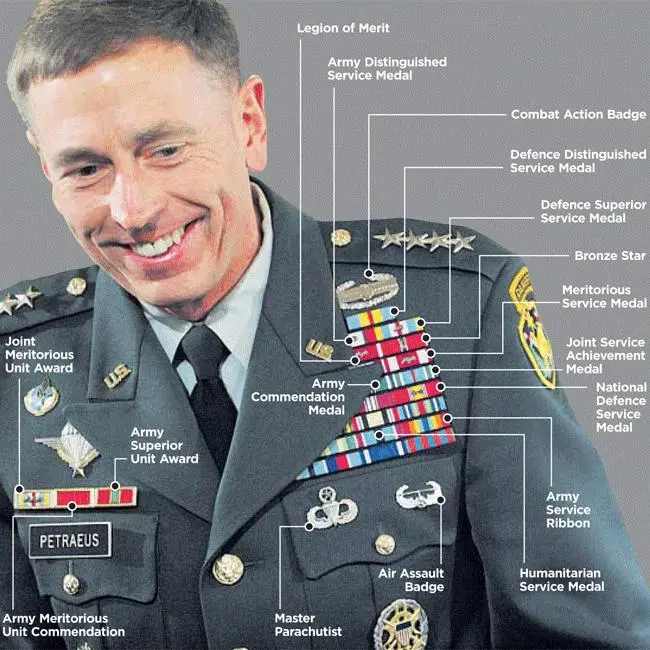 I have already created the following textures.
Individualized textures only:
Council_Aide 
Council_Female_Variant (without skirt)
Samatha Traynor
Maya Brook
Sanders
Shepard
Citadel Air Traffic Controller
Random_Officer_MALE
Random_Officer_FEMALE
Random_Officer_FEMAL_VARIANT
These need a model swap + texture:
Joker
Alenko
Williams
Vega
Cortez
Adams
If I am missing someone here, please let me know! And if you can help me with feedback and tips on how to accomplish my goals, please DM me. Thank You!
RANKING SYSTEM 
The Rank System is based on the
Codex/Humanity and the Systems Alliance

For consistency reasons, I had to add the following ranks:
Serviceman 3rd Class / Private 2nd Class (NO RANK INSIGNIA)
Fleet Captain (4 Gold Bars on Black)
Vice Admiral (2 Gold Bars on Brown)
These ranks are not named in the Codex but make sense. There would be "something missing" without them. 
My rules for designing the Ranking System are simple: 
Insignias need to be as lore-friendly as possible
Ranks shown on the characters in-game, are fixed
Of course, you run into issues, by sticking to these rules, ar Bioware is not very consistent and quite lazy in designing textures for minor characters. They are character and story-driven after all and you cannot expect everyone to be as pedantic as I am about that stuff.   
Here is an example issue: 
Anderson is referred to as "Captain" in the ME1 and shows three gold bars on his shoulders.
-> Conclusion: Three gold bars are the sign of a "Captain" in the Alliance
BUT
-> Mikhailovich and Kahoku are referred to as "Rear Admirals" and show only one gold bar on their shoulder, the same as the lesser officers. 
The solution for me here was, to introduce a different baseplate color for the Flag Officers (Leather Brown). Hackett and Anderson have a brown stripe underneath their gold bars anyway.  
If changes need to made that deviate from established lore, I tried to stick as close to the source material and common sense as possible. That means, whenever I need to adept, I look into the actual military and naval history for reference (Mostly UK's Royal Navy, the USMC, and the USAF).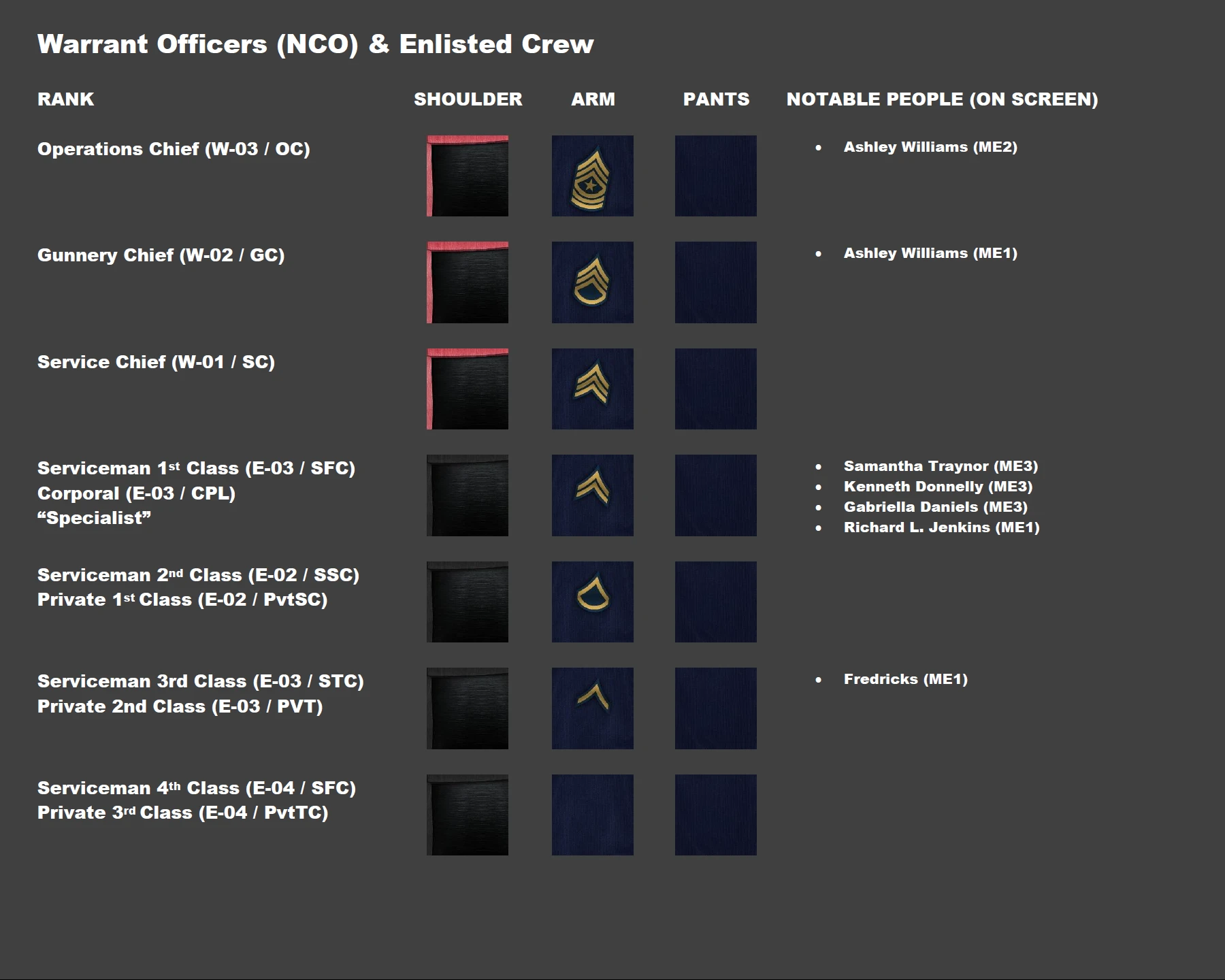 HELP NEEDED
I am new to this and am standing at the beginning. If you have any workable tutorials and insights into the following topics, please share your intel with me. It would help me a great deal. 
What .pcc files are important for any of the above-mentioned characters? (i.e. Sanders, Citadel ATC, Alenko, etc...)
How can introduce additional textures in a DLC?
How can I change the model of a character in a DLC/.pcc?
Any useful tutorials? ME3Explorer forum seems to be quite outdated. 
So basically: How can I do shit around here?
Thank you very much. 
Best
Malte (askavian)