Welcome to this week's staff picks, today we bring you a number of different companions, another way of organising your settlements, a mod that allows you to finally buy items that you can see within a shop and some awesome community picks that will extend your game time. Check them out and let us know what you think.

Remember, we love to hear the communities picks so keep them coming by using this handy form.

Please fill out the form completely and ensure that you add some details about the mod and why you have chosen it (similar to how our community members have below).  

Just remember that other mods on the site may do roughly the same thing, so keep your eyes peeled and understand that these are just personal picks. That said, hopefully, you'll find something you may not have seen before. 




Submitted By: Terrorfox1234
Game: Fallout 4
Mod Author: timtimman
Mod: Fault-Tec Favourites System

I'm honestly surprised this hasn't gotten more attention. This mod allows you to save specific items in their own list for quick access later on. This is especially handy if you own all the DLC and have added craftable settlement item mods on top. If there are specific items you know you work with a lot, this mod can expedite the process of digging through workshop menus to get to the right items.

During my brief testing, I had no issues. The controls to target an item are a bit odd, requiring that you grab the item you want to save, quickly cancel, and jump. Once you get used to it, it's not so bad, but it might be nice if there was a simpler way to bring up the favourites menu options on a selected item.

In any case, aside from that one minor complaint, the mod does what it claims to do. To be clear, I personally find the whole settlement building thing to completely detract from what I look for in a Fallout experience. I have Minecraft for building. Fallout is about exploration and setting, to me. Any mod that helps me cut down on the amount of time I spend in the workshop menu is good in my book. While I've turned to Transfer Settlements and Sim Settlements for most of my settlement needs, this mod will certainly come in useful for those times when I want to adjust things by hand.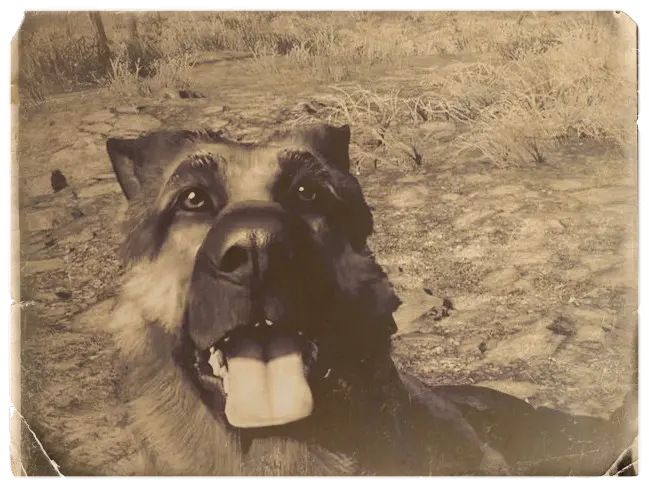 Submitted By: BlindJudge
Game: Fallout 4
Mod Author: Zazuban
Mod: Dogmeat - A True Companion

When I first started looking at this mod it wasn't in the hot files, but such is its popularity that since I chose the mod it has now taken pride of place within those most fabled of mods. Anyway, I digress.

Dogmeat has always been my favourite of the companions, I had a German Shepherd and having Dogmeat alongside me in the wasteland is pretty cool, he doesn't get shirty or miserable at me, he doesn't bark orders or requests at me and he just works tirelessly to protect my scrawny ass from all manner of the Fallout world baddies - without a single iota of care for his own personal safety. With the help of this mod, Dogmeat is now more badass than ever - with nearly twice the health and a big damage boost he can now tear a Mudcrab apart. My favourite part is the fact his speed has been boost to be more akin to a real life dog. Watching him sprint up to that pesky raider always leaves a smile on my face.

If you enjoy playing with a companion, then I recommend giving this mod a try.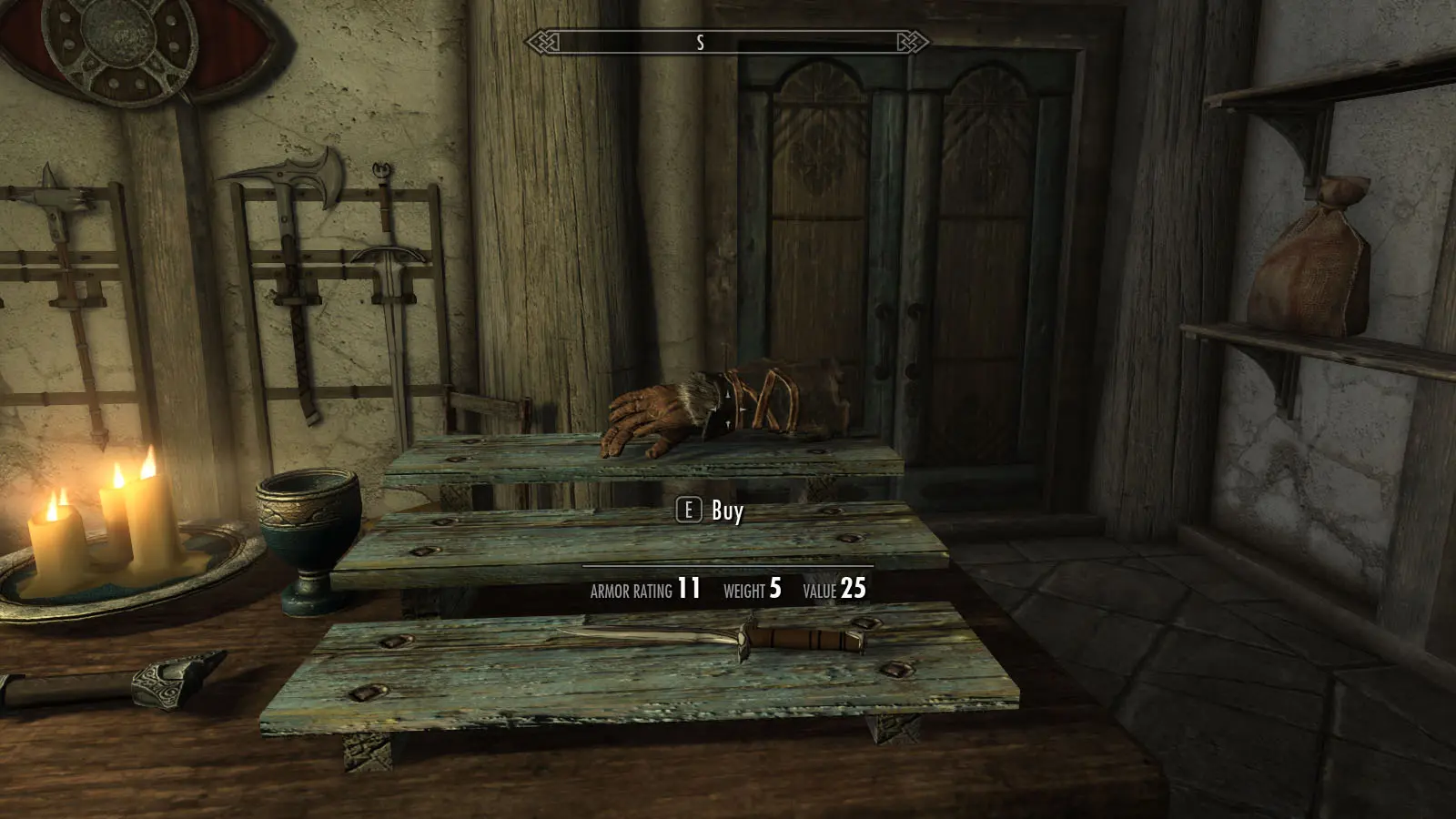 Submitted By: SirSalami
Game: Skyrim Special Edition
Mod Author: ErianDragonborn
Mod: Immersive Merchants - Buy what is on display. Really

Here's a mod that does exactly what it says on the tin. By simply highlighting and interacting with any item in a shop, you can now purchase it at fair market value rather than defaulting to stealing the item. You still have the option of stealing it though, by simply sneaking before interacting with the item, in case you're feeling grabby. Convenient, intuitive, and immersive? You betcha.

Thankfully as it's a script based mod, it probably has very few critical compatibility issues so it's likely to compliment most load-orders. So, if you're like me and wondered why you could never simply purchase the sweet rolls on the counter or a sword directly from the display rack in vanilla, give this one a try!




Submitted By: HeavyEavy
Game: Fallout 4
Mod Author: LlamaRCA
Mod: Heather Casdin - A Unique Companion Experience by llamaRCA

Heather is a brilliant companion! Her Enhanced Sneak mode of combat is nothing short of fantastic! I run a high sneak/sniper build and she never breaks cover and won't engage until your hit or stand up. Her quests are terrific and will take you across the Commonwealth. Her perks have to be worked for and are worth the effort. For the "lone wanderer" in survival, she's a real must have! IMHO the llama had done it again!!




Submitted By: DjinnKiller
Game: Fallout 4
Mod Author: Thuggysmurf
Mod: Outcasts and Remnants - Quest Mod Plus

As a "mod" this goes far beyond what in my mind a mod is. This is a complete DLC with a storyline, quests, assets and voice actors.

The design of the of the interiors, the awesome humour and attention to detail is staggering. Never mind the technical proficiency of the creators. Not to divulge any spoilers but the use of the mem pods to create little adventures in themselves, and what happens at the end of the main quest is proof that these guys have technical capabilities, creativeness and a great love for the game.

If you read the terminals you get added content, both in the FO-universe, but also tie-ins to current events in RL, and cultural references to movies and other.

Several hours worth of high-quality gaming and they don't even want donations. That, combined with the helpfulness, always answering questions in a friendly way, and documentation on the mod page (FAQ, known issues etc) make this a professional package.

This one is even better (IMHO) than their Fusion City release... if such a thing is possible.


Every week, we feature a few mods that have caught our staff's attention, as well as some that were submitted by you, the Nexus Mods community. If there is a mod you'd like to see on this list, then please check out this quick and handy form.

If you haven't already, feel free to follow us on our social media channels where we'll keep you up to date with the latest site news, articles and much more.



Thanks, and have fun modding!