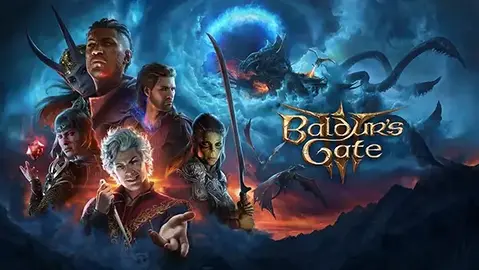 Baldur's Gate 3 from Larian Studios has exploded out of early access into full launch like an enraged dwarf through a bar door, and we are loving this game! With over 1 million mod downloads since launch (4 days ago), it's clear the game is already a community favourite on Nexus Mods. Our Vortex game extension has been updated since going from Early Access to Full Launch, allowing for general mod management through Vortex (this will auto-update and require a restart of Vortex).

Allowing Vortex Downloads
As a general callout to mod authors, please set your mod files to allow Vortex download. This can be done by going to the file(s), clicking manage, then edit details, then unchecking Remove the 'Download with manager' button (at the bottom of the form that pops up).

First Thoughts
As a D&D fan and player of Divinity: Original Sin, the turn-based, initiative combat is familiar and smooth for me, though it might feel quite cumbersome to those players coming from games like Path of Exile or Diablo 3/4. That said, the attention to detail and the sheer volume of content is stunning. As one reviewer of the game put it quite beautifully: "Can kick squirrels......Game of the year".

My first character rolled, Prince Caspian Stoutbridge III is a Halfling Dexterity Fighter of noble descent with a dark secret, and an even darker moustache. Small in stature, but large in banter and appetite, currently wielding a rapier longer than his body and a shield he can barely see over. The BG3 character creation tool is customisable enough for me, but might not be enough for many members of the community. Fortunately, you can mod the character creation to your heart's content!

Modding for BG3 has been active throughout Early Access, and the community has been growing steadily during the 3 years of EA before launch. Now, a ton of mods exist to customise your game experience and add to an already vast and wonderfully detailed game.

It's time to shine a flickering torch on some of the most popular mods and modders post-launch.

Update: Many mods with pak files will require the Baldur's Gate 3 Mod Fixer


Top Trending Mods

These are the top trending mods on Nexus Mods for Baldur's Gate 3 since the full game release.


Races Unleashed




Mharius has also created a bunch of expanded race functionalities, such as Half-Elf Unleashed giving access to various additional proficiencies and skills.
These mods add a ton of interesting gameplay for those of you looking to further refine your favourite characters. Check on their mod page for further 'unleashed' mods.


Level 20 (multiclass)




This mod from Malcroix allows you to reach level 20, provided you multiclass and no single class exceeds level 12. While it does not give access to higher spell levels and abilities, it does expand gameplay options and allows you to create truly diverse characters.


Fast XP




Another one from Malcroix for all the dirty, no-good, cheating swine out there (or to be fair, the time-starved or impatient gamer who wants to skip repeated, early content). Fast XP is a trending mod that allows you to double XP gain, or go quickly to level 6 then progress as normal. For anyone rolling multiple characters, this mod is a huge time saver.


Carry Weight Tweaks




The mod to end all of your inventory woes from Avalonica. Carry Weight Tweaks gives you the ability to increase the Encumbered Multiplier, Heavily Encumbered Multiplier and Carry Limit Multiplier in three mod versions.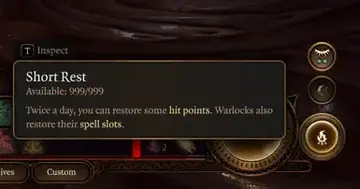 Also, check out Avalonica's Short Rest Tweaks allowing you to increase short rests from anywhere between 4 to 9999 for the ultimate refresh (also makes the game fairly 'easy mode').


My Pick: Tav's Hair Salon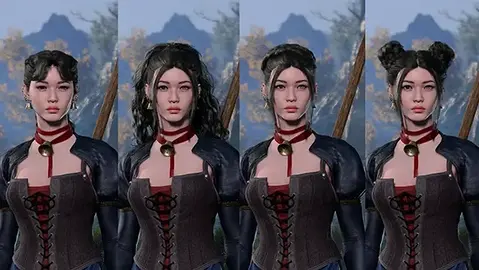 A really nice mod for character creation from Toarie. Mostly for human / elf / half-elf / drow / tiefling bodytype 1 and few for bodytype 2.

Toarie makes shoutouts to Padme4000 for their hair resource template and mod name, Shinyhobo for the modders multitool and Norbyte for the Export Tool.


Get the Game

So, a bunch of amazing mods coming your way for Baldur's Gate 3. I'm looking forward to hearing about any other recommended mods in the comments below. Baldur's Gate 3 can be purchased through GOG.com. (This is an affiliate link, any purchases through this link will directly add to the Nexus Mods payout to mod authors).