File information
Created by
DefaltTheFixer
About this mod
This adds 48 Mercenary related outfits/helmets/hats/masks/backpacks to the game. (21 Outfits + 2 Unique Outfits, 15 Hats/Helmets, 5 Backpacks, 4 Masks and 1 set of Goggles.)
Requirements

Permissions and credits

Translations

Changelogs

It may come to you as a shock that I've managed to release something non-Gunner related and trust me, it's shocking to me as much as it is to you. I've been working on this project on and off close to a year now, would've finished it much sooner were it not for the burnout I'd gotten from my previous Gunner outfit packs, but hey, that's modding for you.
Again as my previous packs, this is
COMPLETELY STANDALONE
which means it's not included in NPC leveled lists, vendors, placed around the world (except for the location which contains all of the items.)
Please don't ask me for leveled integration, my outfit packs will always be considered as modder's resource for others to use in their projects if need be, to create their own modifications for this,..etc, even the stats for individual pieces may not be up to everyone's preference.
You can mix & match some masks with certain helmets/hats (i.e Merc Combat Helmet with the Merc Facemask, Merc Helmet with the Merc Combat Mask,..etc)
That's pretty much it for the Summary, I hope you enjoy something from this pack as much as I have enjoyed making it!
Review by Popontop

Far Harbor
Nuka World
Automatron






The crate containing all of the outfits/hats/masks,..etc is located inside of the Lonely Chapel between Sunshine Tidings and the Federal Ration Stockpile, I would recommend
NOT
fast traveling there directly, instead fast travel to the Federal Ration Stockpile or Sunshine Tidings, then making your way there on foot, reason for that will be pretty obvious once you get there.
The key for the chest with the stuff is located on a corpse inside the Chapel.
Or as with all of my stuff, alternatively you can craft everything (except the two "unique" outfits) at the chemistry station, can also have vanilla modifications be applied to the outfits(minus the headwear, masks and backpacks), backpacks do actually increase your carry weight.


-As it is with my previous outfit packs, sometimes when you explode an NPC's limb wearing certain headwear/outfits, you might encounter a floating object (i.e glove, shoulder pad, goggles,..etc)
The example below is from my original Gunner Outfit Pack mod: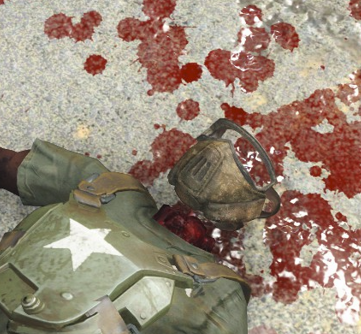 - You may also encounter the issue in VATS where you target select body-parts on NPC's wearing said outfits, then additional parts will be highlighted.
The example below is also from my original Gunner Outfit Pack mod: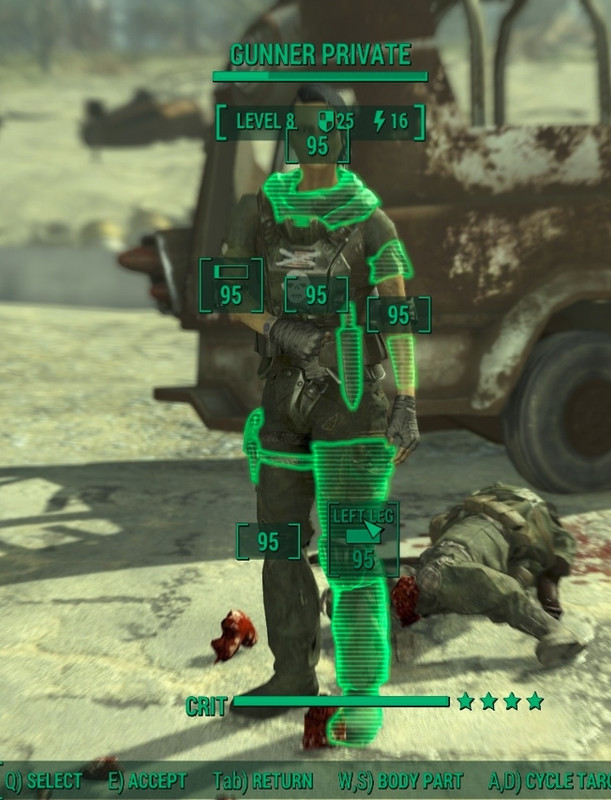 -Some outfits/masks/hats may clip a bit, example being the bandana with the beanie hat, but that's really not that noticeable.