File information
Created by
roadrunner22
About this mod
Yet another one of my FO4 characters as a LooksMenu preset for your game.
Requirements

Permissions and credits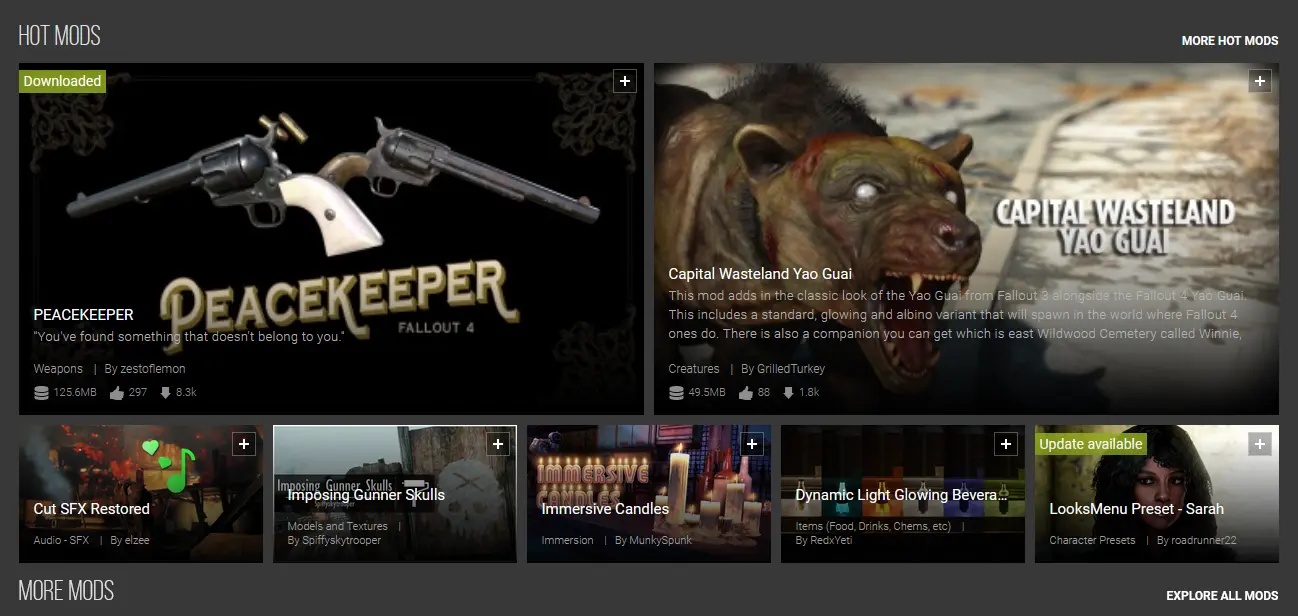 Holy sh*t, my girl's in the Hot Mods section! Thank you so much, you lovely bunch!
- - -
This is Sarah. You may know her from some of the pictures I posted here on the nexus already.
Make sure you have all of the required mods and their respective requirements installed. Keep in mind that your character may look different in your game depending on your personal ENB and lighting settings (or lack thereoff).
Credits

JTesmer
- Appealing Moles
Skarlett645
- Collection of textures and presets for the girls
Cilbas
- deLuxe Makeup
Septfox
- Extended Facial Sculpting - now with 90 percent less beta
Mr. Dave
- Eye Normal Map Fix Fallout 4 Edition
Matandie
- female eyelashes retex
femshepping
- femshepping and radbeetle's KS Hairdos Conversions
Skylaskyrim
- HD Smile Teeth
SQr17
- HiPoly Faces
AGodComplexPikachu
- Looks Menu Customization Compendium
R3ACT3M
- Ruby Skin for CBBE
LogRaam
- The Eyes Of Beauty Fallout Edition
vtaw
- Vtaw Wardrobe 1 & 6
DonEb14n
- Clothes Pack 1 - 4
In light of the war in Ukraine I want to use what limited reach I have and ask you to consider supporting the Ukrainian people. There are many ways in which you can contribute (as detailed
here
,
here
and
here
for example), and every bit helps. Thank you!



#standwithukraine #stopputinnow