Once upon a time there was an unknown hero.
And he was unknown because their creators weren´t pride of their own creation.Today, we have to put an end to this flagrant injustice; today...
It´s Waluigi time.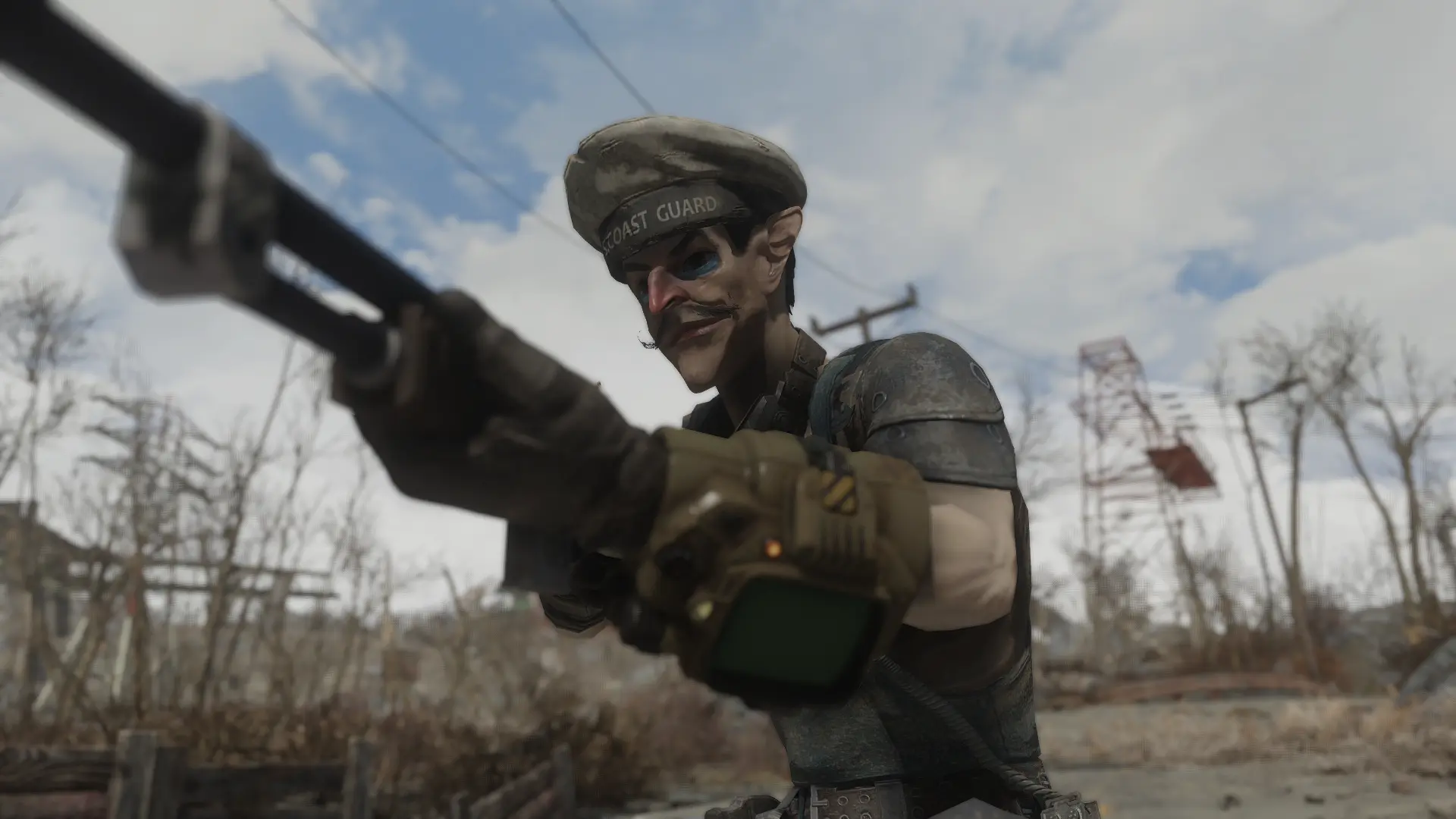 You can use Waluigi as your character, or maybe turn Danse or Mccready, (or any male follower) into him.
Well I hope that you´ll enjoy this preset as I´m enjoying it, feel free to add screenshots, or even videos :) if you want to edit the preset or adding to a pack, it´s ok but tell me before ;) Give suggestions, if you know about more mods that could help me to improve the quality of the preset
Thanks to:
Septfox, for giving us a true character face edition, and sliders to satisfy almost any Fallout Dream:
  https://www.nexusmods.com/fallout4/mods/25087
 SQr17 for giving us great meshes to improve our character´s faces with a really next-gen look:
 https://www.nexusmods.com/fallout4/mods/32404
AGodComplexPikachu CurioNC EmissaryOFWind JTesmer ANiceOakTree Kirse10 imAarwyn Robberfox RoboAsimov TrophiHunter Wendera, for making and amazing overhaul of the character creation:
 https://www.nexusmods.com/fallout4/mods/24830
expired6978 for giving us the possibility of changing any NPC appearance with our very own presets ingame, and overwhelming vanilla options of Fallout 4 character edition:
https://www.nexusmods.com/fallout4/mods/12631
Nintendo For Waluigi
And you (even if its kinda lame, to say this kind of thing like a movie director :V) for Downloading, endorsing, posting, adding screenshots, or just being a Waluigi Fan ^^