BOSTON NATURAL SURROUNDINGS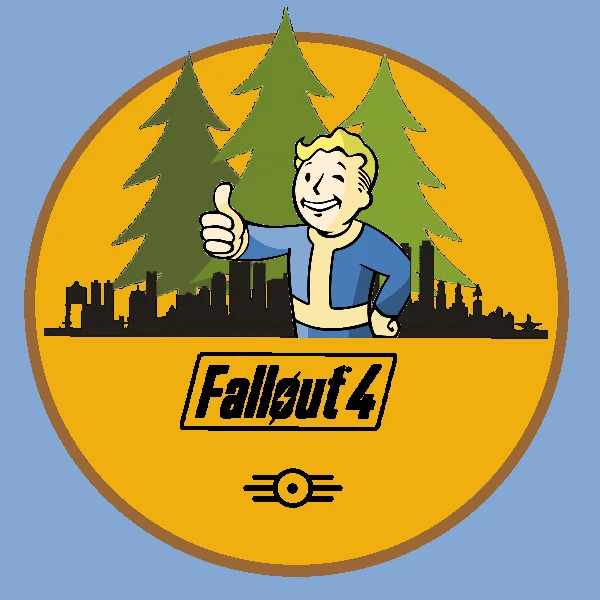 INSPIRED BY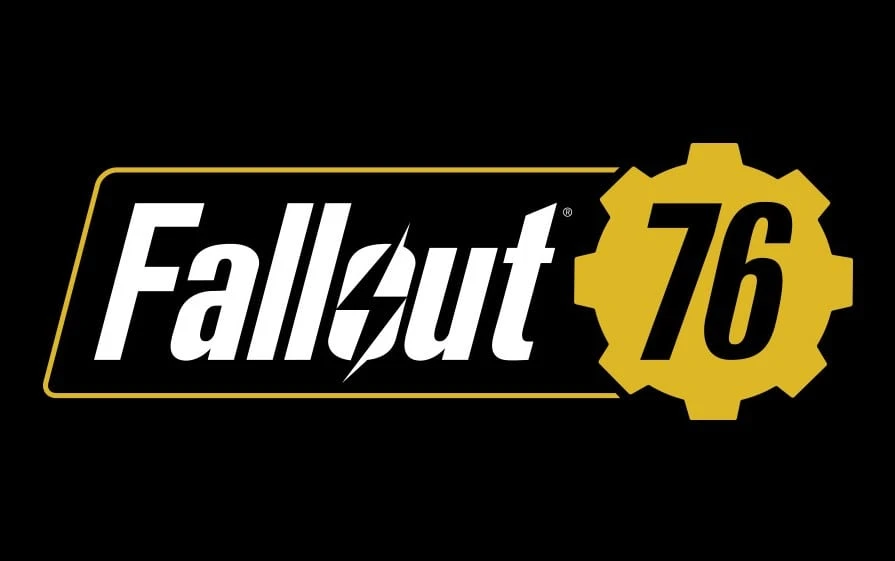 DESCRIPTION
I divided the map into 4 regions making each one unique by the inspiration of Fallout 76's landscape styles ranging from a autumn or fall style to a pine , forest and jungle style, some of them featuring harvestable plants from the DLC's and also with unique grass types, fully accurate LOD's and carefully hand placed each and every tree, plant and bush to create not only a clip free flora mod but also to ensure that the mod framework gives you enough room to experiment when creating your own mod with the framework (Framework details below). This is not perfect, I did the best considering this is my first mod and I am fairly new to modding, I hope everyone enjoys it as much as I enjoyed and got frustrated creating this mod and its framework - Silverfox600
                                                                                     REGIONS
Autumn Region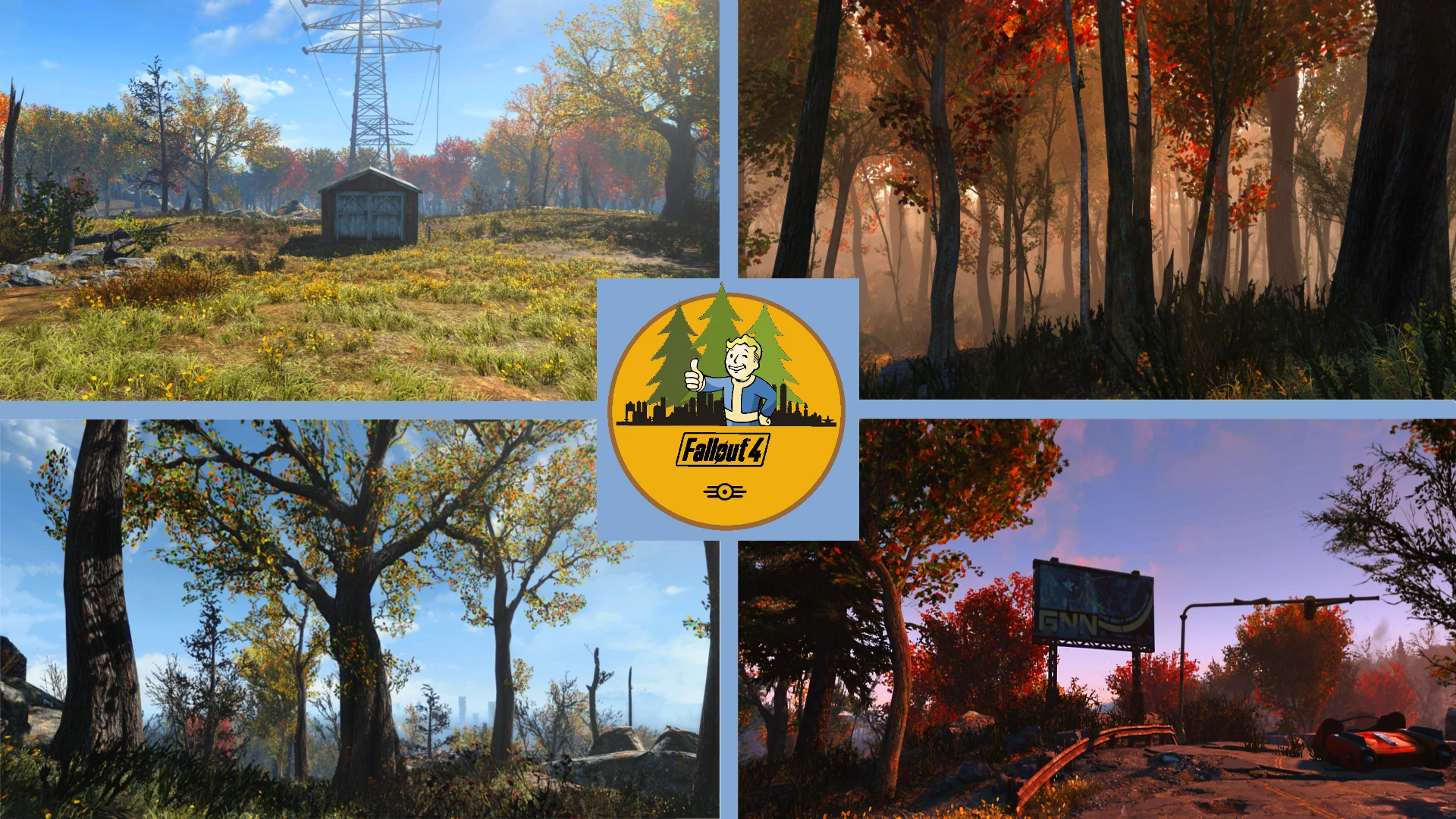 Pine Region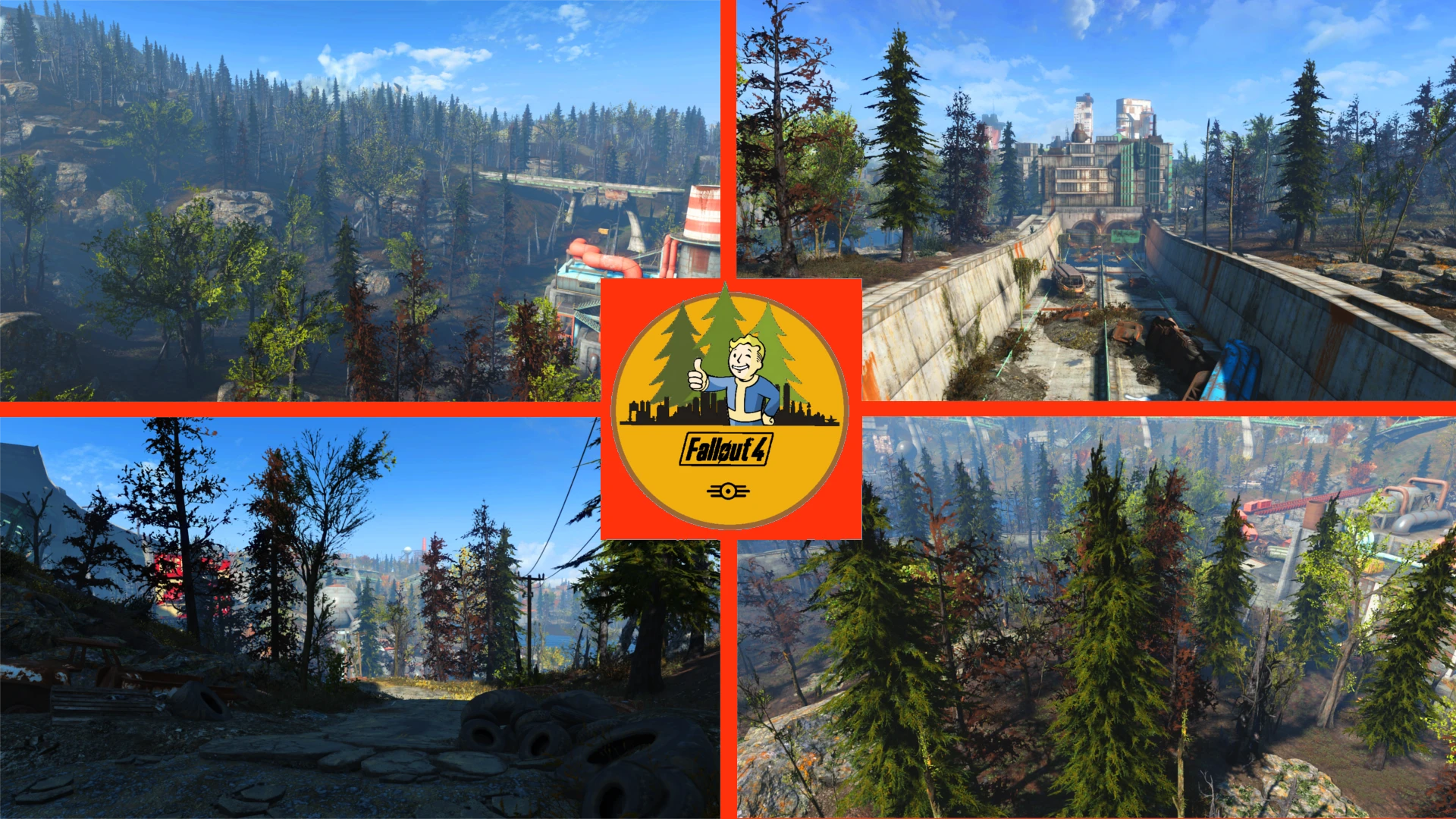 Forest Region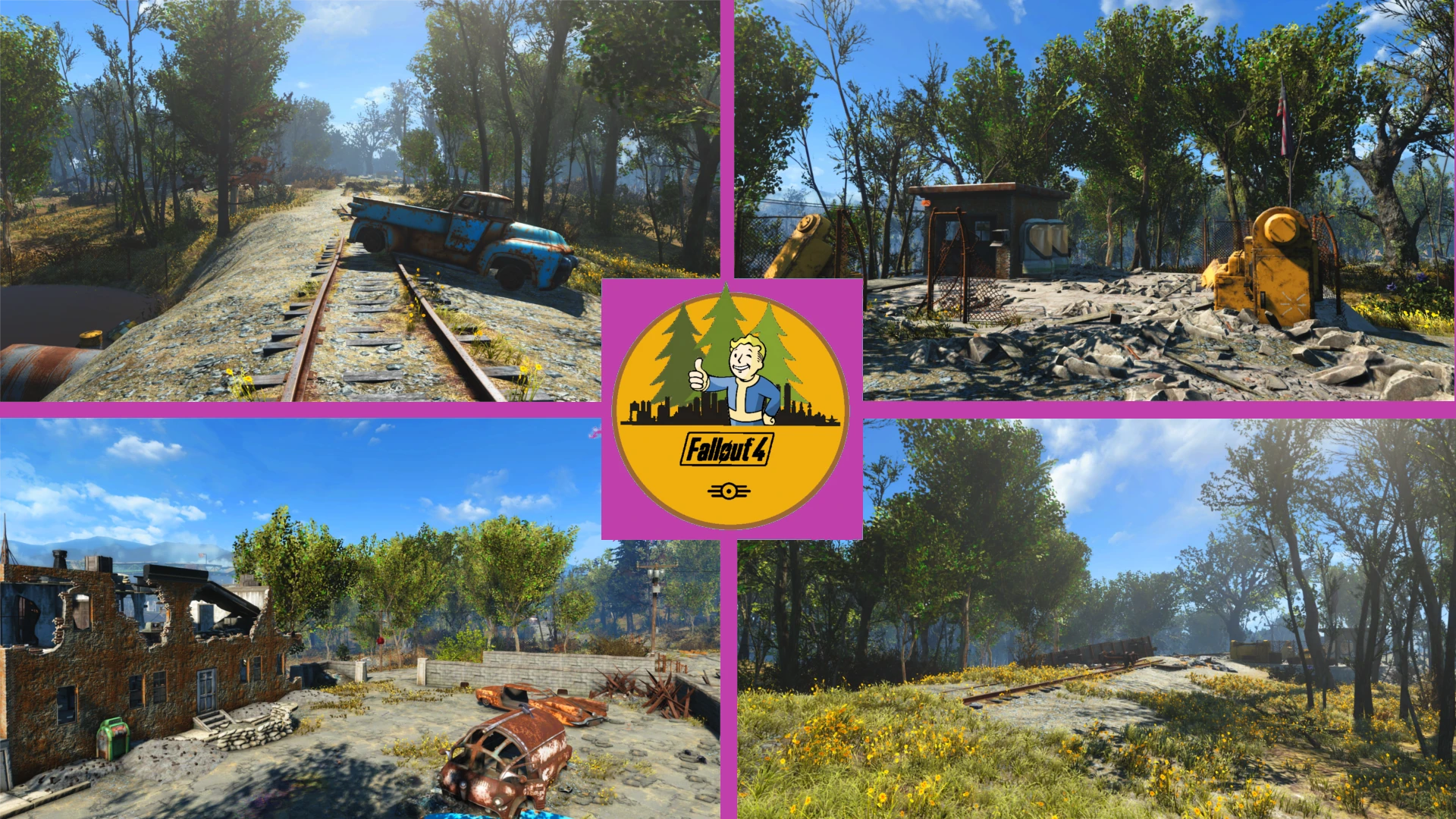 Jungle Region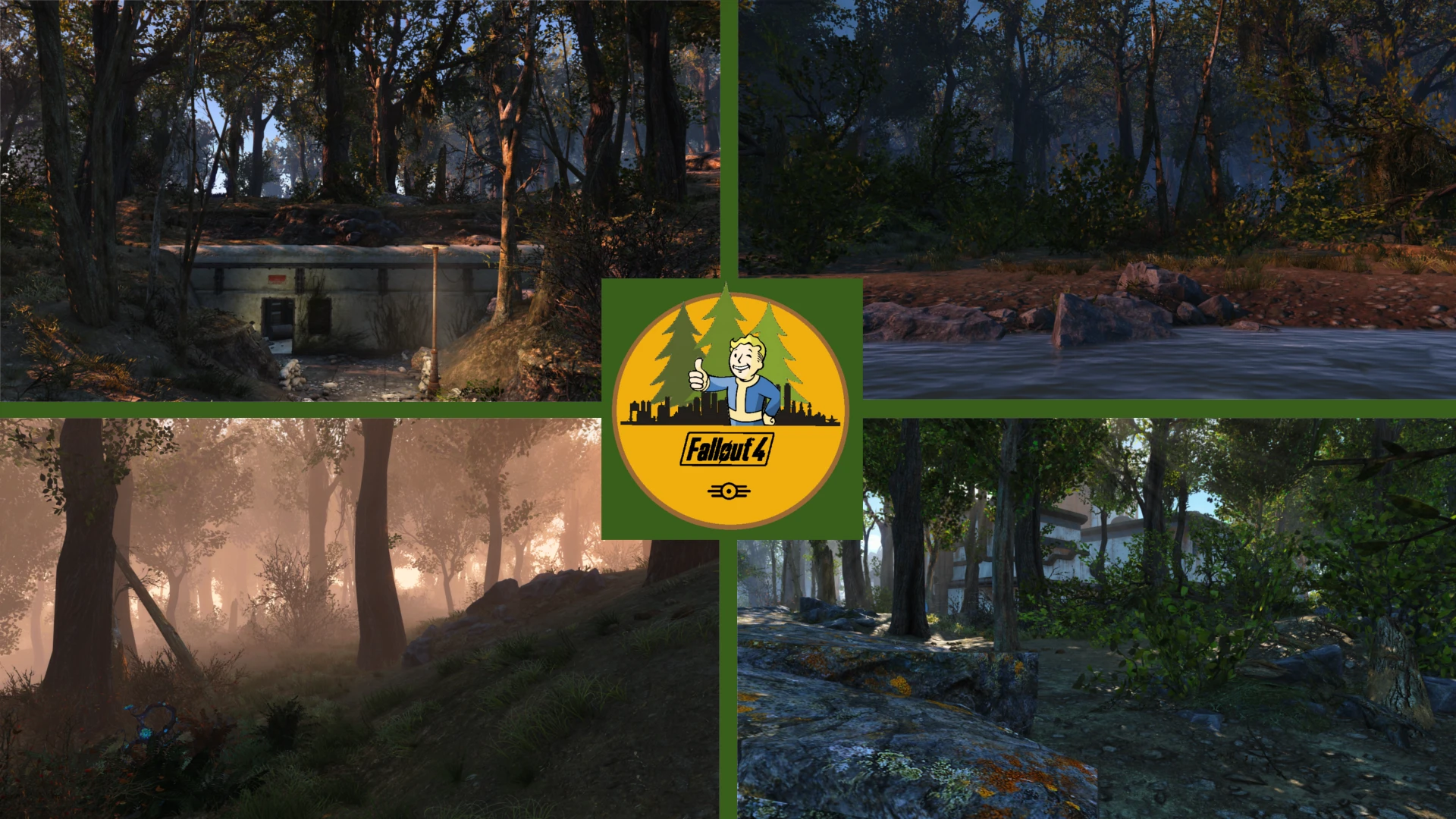 Diamond City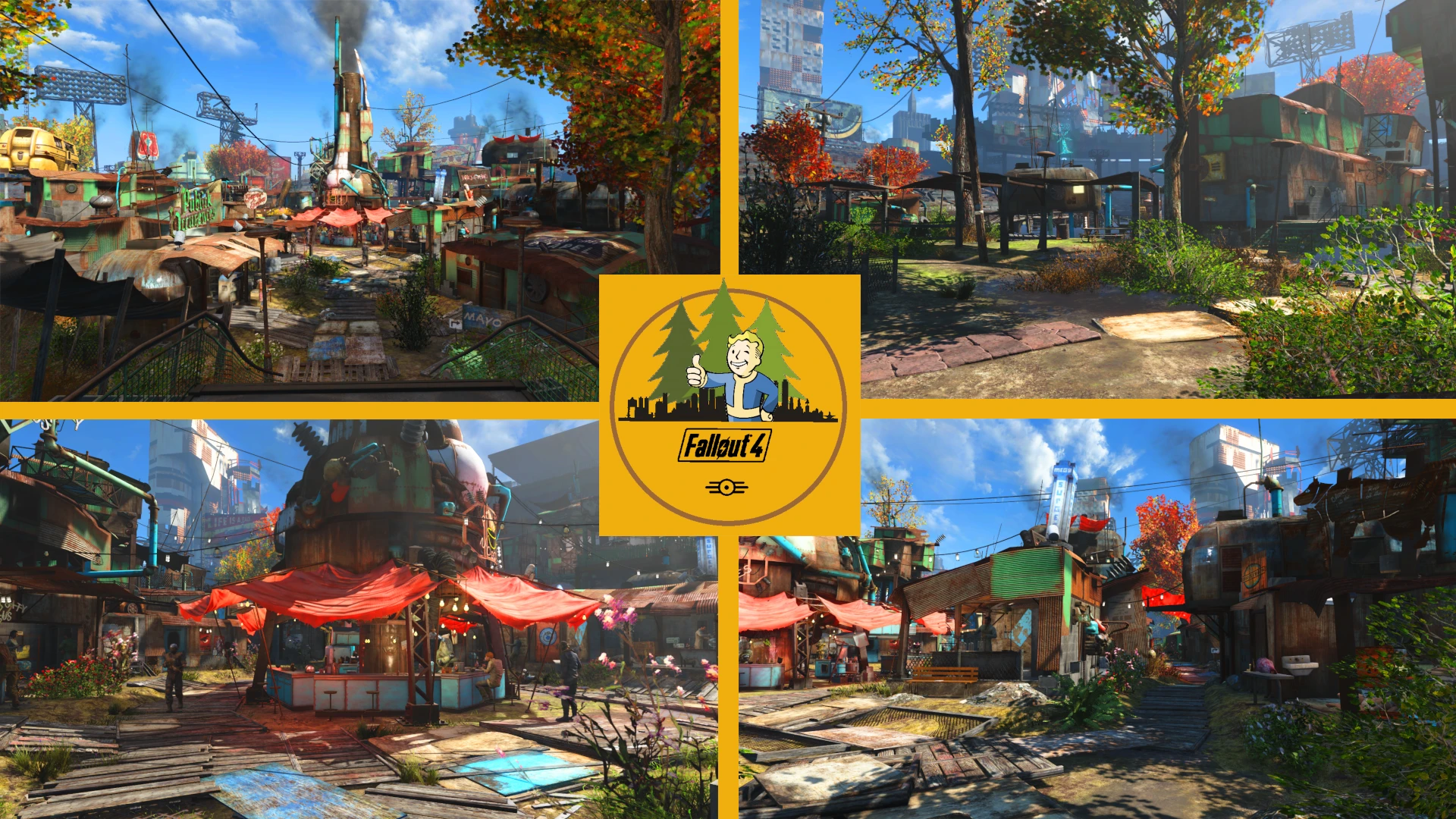 Video
                                           Thank you Hodilton!                                    
                                     COMPATIBILITY
This mod should be compatible with everything depending of course on your load order, I tested my mod with Boston Fps Fix by Valyn81 and it seems to be working out well as long as you put his mod first in your load order, modder can make patches easily for their mods by only deleting the trees that is obstructing your building, landscape etch. and saving it as a separate esp and running F04lodgen and attaching the LOD files as loose files with the esp.
                    FRAMEWORK MODDERS RESOURCE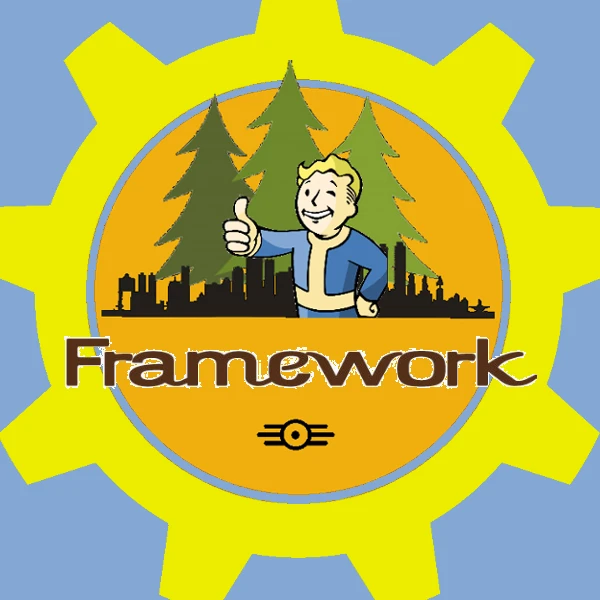 This mods Framework and only the framework can be used as a modders resource to create your own mod, this comes with the esp with all the hand placed trees, plants and bushes and LOD files I created for the institute trees as there aren't any, this is a free resource and I ask that you the modder only credit me as the creator of the framework, I will most likely be expanding on this framework as I am planning to do Nuka World landscape as well in the future, this mod and framework does not affect the precombines system as it works as a addon and the benefit of this is that the modder can change this mods tree models without having to disable the precombine system in your ini and the changed tree models will show up ingame witout broken precombines.
                                           CREDITS
Ousnius for Bodyslide.
Zilav and Sheson for F04lodgen.
Gimp development team for Gimp 2.0.
Bethesda for Fallout 4 and Creation Kit.
And all my supporters for all the hints and feedback.
DO NOT UPLOAD TO ANY OTHER SITES THIS MOD IS A NEXUS EXCLUSIVE.