Wanderer's Trench Coat
A redesign from the ground up of
TheMightyArchaon
's
Trench Coat
 mod.  This mod improves upon the original concept with completely rebuilt meshes, new textures, options for both male and female characters, crafting and modification at the armor workbench.
DESCRIPTION
The sole survivor emerged from Vault 111 finding the commonwealth's long coat options lacking.  Not one to be without appropriate fashionable, yet functional, attire, they set about crafting a unique trench coat and armor set from pieces scavenged from the surrounding area.
Now available for Xbox ONE on Bethesda.net
- hosted by
AlanaSP
Set includes:  Full body outfit, various lining mods, legendary mods, color swap between standard black and 11 different paint decals.
The set supports CBBE females and Vanilla/EVB and 
Super Hero Bodies
 is integrated in to the main mod.
The default textures included with the mod are 2k.  An optional 4k set is available in the downloads section.
*Black Pip-Boy not included in mod*  Texture used in screenshots is from
Black Widow Armor and PipBoy (Pip-Boy)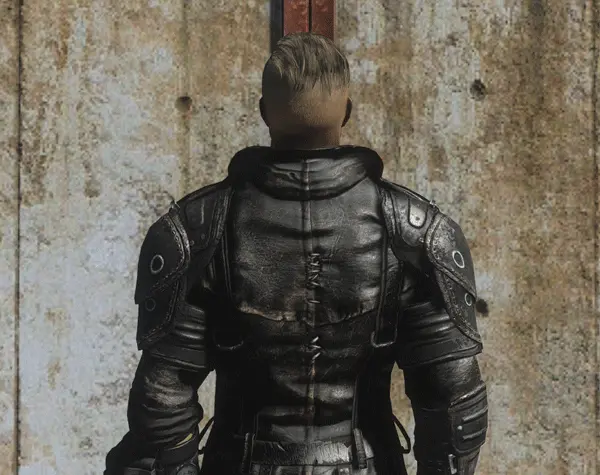 New in 3.0:  11 different paint decal options: 
Plain, Atom Cats, Brotherhood of Steel, Courier 21, Courier, Enclave, Institute, Minutemen, NCR, Nuka-Cola, Railroad, and Vault-Tec
Screen shot auto-approve is enabled, please post your pictures!


HORIZON USERS:
Horizon and The Wanderer's Trench Coat Patch
by
RickTheNexus
REQUIREMENTS
CBBE
,
Bodyslide & Outfit Studio
Armor and Weapon Keywords Community Resource (AWKCR)
 (no AWKCR patch in optional files)
COMPATIBILITY

Pip-Pad

Armor and Weapon Keywords Community Resource (AWKCR)

Enhanced Vanilla Bodies
(male)
Super Hero Bodies
(EVB)
Generally everything else I've tested as well.  The mod adds new assets to the game, has no scripts, and doesn't alter vanilla records.
INSTALL & USE
Download and install from Nexus as any other mod
Run bodyslide, if desired (a default outfit for females is included)
Craft in game from the Armorsmith workbench - category: ARMOR - LEATHER
Modify in game from the Armor workbench




CREDITS
TheMightyArchaon
 - For the original concept design
Ousnius
 Outfit Studio support
FO4Edit

Material Editor by ousnius

Intel® Texture Works Plugin for Photoshop

Bethesda



We made hot mods week of Feb-18-2018! Thanks for the support!