Manual Installation
1. install and unzip
2. place file in your presets folder
should be Fallout4/Data/F4SE/Plugins/F4EE/Presets
3. Once you're in game, Open Looks menu, and select Presets, it should be titled Valeria.
4. You're done!
Required:
LooksMenu
 by 
Expired6978
Optional:
Please be aware that you should use these mods if you want her to look like she does in the pictures. If you choose to not use these mods, She will be bald and have moles and and just not be cute. 
deLuxe Makeup
 by 
Cilbas
Caliente's Beautiful Bodies Enhancer -CBBE-
 by 
Caliente_ Ousnius and Jeir
 (install first)
CBBE Ida Body Texture
 by 
Fuse00
(install Second, overwrite cbbe body texture)
The Eyes of Beauty Fallout Edition 
by 
LogRaam aka Gabriel Mailhot
Valkyr Female Face and Body Textures
 by 
Fuse00
(install last, only overwrite face textures)
Commonwealth Cuts - KS Hairdos - ApachiiSkyHair
 by 
Aarwyn and ANiceOakTree
Appealing Moles
 by 
ANiceOakTree
LooksMenu Body Tattoos (CBBE) (EVB or vanilla)
 by 
krisser143 aka WunderWafflen

I also highly recommend using LOOT by wrinklyninja to sort your load order. If you're lazy like me and don't want to do it yourself, this helps a ton!


Used Sanctuary Lives Again by greekrage as the location for the screenshots. (Such a beautiful Mod! Highly recommend.)


The Armor used in the screenshots is 
Precursor Suit by Ellise

Clothing in other pictures is from
Female Outfit replacer by Lazman555



For the Precursor Suit and the Female outfit replacer, I had to use Bodyslide to modify them to fit onto the cbbe bodies. 

How to modify These Outfits in Bodyslide.

1. download Body slide here > https://www.nexusmods.com/fallout4/mods/25/?
2. Open Bodyslide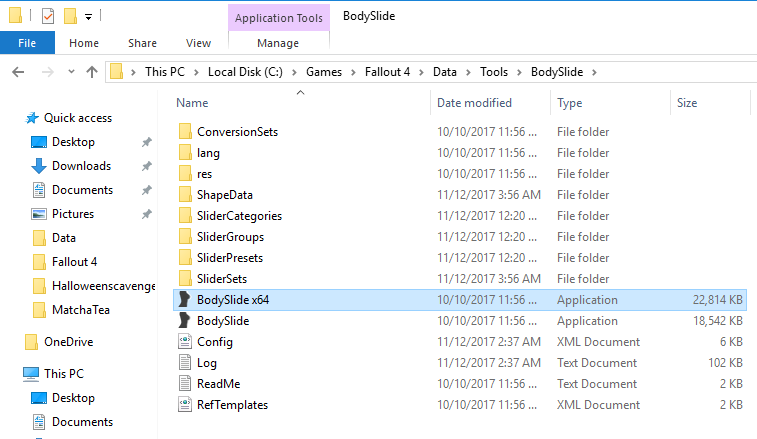 3. Once you open BodySlide, Type in "Lazman" for the Outfit replacer outfits, and "Precursor" for the Precursor suit in the Outfit Filter box and hit enter, then select the armyfatigues or any outfit. Then select the cbbe body shape you have in the preset box, once you've done that make sure you check the Build Morphs box and Then click Batch Build. It will change all of the outfits.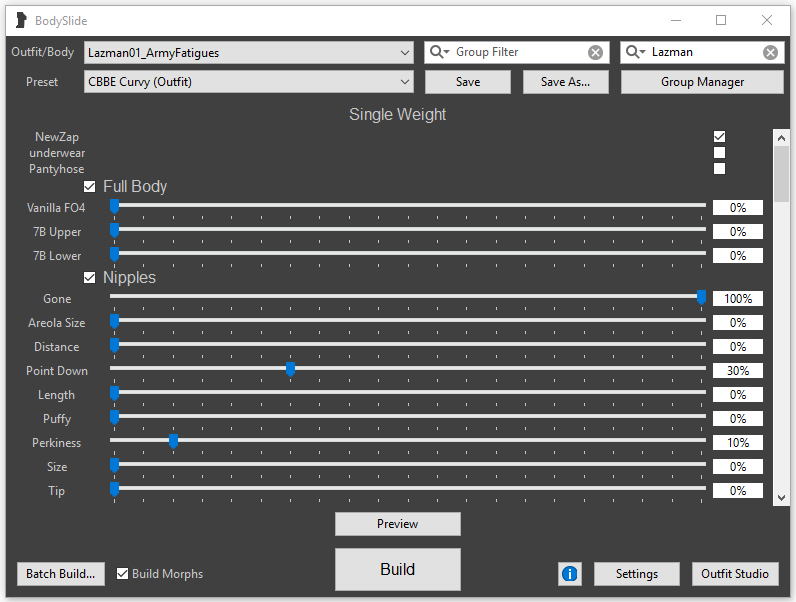 4. Once they've finished you're all done! :)


(To those people who've created the mods listed here. Thank you for creating such amazing mods guys! I wouldn't be able to play fallout without these lol. T^T)